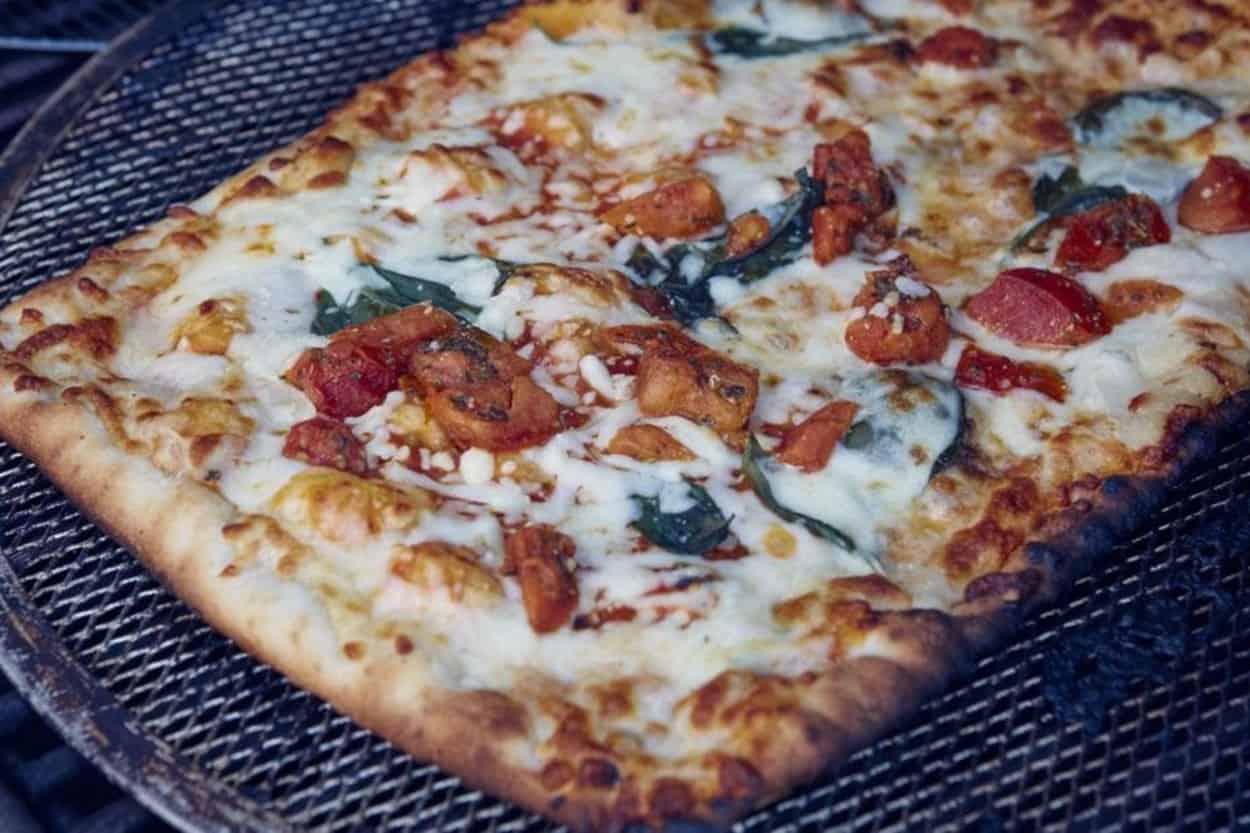 BBQ'ing Alternatives: Pizza & More
Summer is here and it's time to put your grill to use for just about every meal you have. Did you know that grilling doesn't have to just consist of meat, poultry or fish? 
From savory to sweet, here is a list of different types of foods that you can enjoy making on the grill:
Pizza is always a fan favorite and it doesn't just have to be made in an oven. In fact, grilling pizza is a great way to achieve a crispy, fluffy, and delicious crust, while maintaining an amazing consistency in every bite . Why not try taking your pizza making skills to the next level? Grilling pizza is truly the next best thing to using a pizza oven and another great perk is that you don't have to worry about extra equipment. When it comes to grilling pizza, all you'll need is homemade pizza dough or store-bought pizza dough, your favorite pizza sauce, your choice of toppings, and extra virgin olive oil. Check out this Easy Grilled Pizza recipe for the best results.
Another way to put your grill to use in more ways than just your average go-to BBQ foods is with a grilled romaine salad. This is one of the best ways to enjoy salad and surprisingly, it's a lot easier than most people think. You may think that it may be difficult to achieve, given that romaine lettuce is so delicate. However, that is certainly not the case when done right. With this Grilled Romaine Salad recipe, you will certainly impress your guests and experience a whole new taste with this yummy salad.
For tofu lovers or those wanting to try out a savory vegan dish, then this grilled tofu dish is perfect for the grill. Perhaps you'd like to enjoy it as a side or a main, served with steamed rice or a salad–whatever you decide, this Grilled Tofu recipe surely won't disappoint. 
Perfect for the kids, this grilled quesadilla is certainly a crowd pleaser and a very simple way to please the kids at a BBQ. It is also an easy way to sneak in vegetables. Check out this easy Grilled Quesadilla recipe.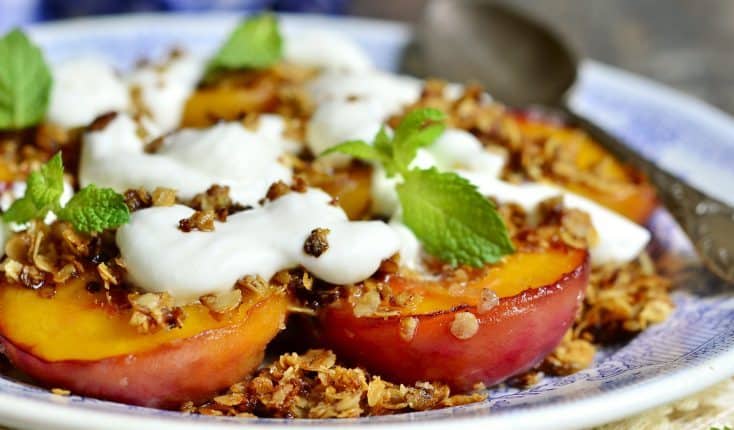 Looking for the perfect side dish that everyone will love? These grilled potatoes will be a crowd favorite among children and adults. Feel free to add your favorite toppings. Whatever you decide, these grilled potatoes are a sure thing and everyone will love them. Check out this great recipe: Grilled Potatoes in Foil.
You can also enjoy a number of different desserts outdoors on the grill, including these amazing grilled banana boats. Think of a cross between a banana split and a s'more–this is it. This is by far one of the easiest and delicious desserts you can make on the grill. Simply split the banana in half, stuff with your favorite toppings, wrap in foil, and place it on the grill. It's also a great way to get kids involved, by letting them stuff the bananas with different toppings. For a more in-depth way of grilling this delicious dessert, check out this Grilled Banana Boat recipe.
Grilled Maple-Butter Apricots
Perfect for summer, these grilled maple-butter apricots are a mouthwatering treat. You can even substitute apricots for peaches or plums if you'd like. One thing is for sure–whatever you decide, you will absolutely love this sweet and savory dish. Pair it with a vanilla bean ice cream and you will be amazed. In addition to the grilled banana boats mentioned above, this Grilled Maple-Butter Apricot recipe will have your guests begging for more and will easily become a crowd favorite.
How to Make Grilling the Best Experience
When It comes to grilling, you can never go wrong with having the best digital internal thermometer on the market. Whether you're cooking vegetarian or vegan, or meat, poultry, or fish–this incredible digital meat thermometer will make your grilling experience an easy one. 
The ChefsTemp Finaltouch X10 is an easy-to-use internal thermometer perfect for grilling, cooking, roasting, deep frying–you name it. It will become a staple culinary tool that you will love, as it provides quick and accurate temperature readings within 1 second. This digital internal thermometer will eliminate the guesswork that comes with grilling and cooking, making it a seamless experience every time.
Consistency is key when it comes to achieving the best results every time when grilling or cooking and the digital meat thermometer will certainly change the game in your routine.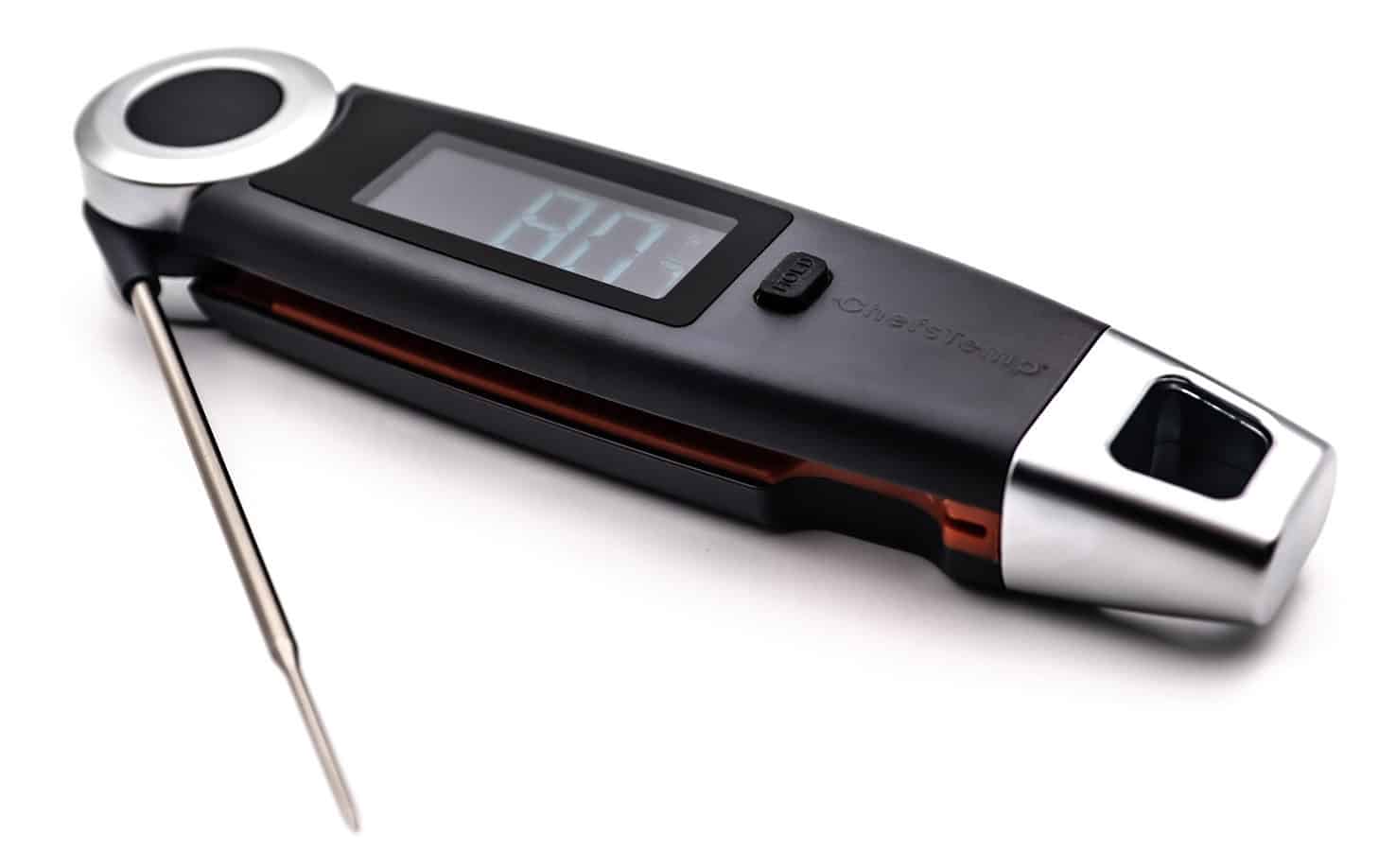 Finaltouch X10
The Finaltouch X10 thermometer from ChefsTemp gives an accurate reading not only for the inside of food but for surface temperatures as well.  The diversity of the thermometer's usage is second to none compared to other thermometers.  By getting a reading within 1 second, the Finaltouch X10 from ChefsTemp is prepared to take on any task it is given.
Discover more recipes and learn kitchen tricks by joining our cooking family on Facebook. 
Shop now for products used in this post: