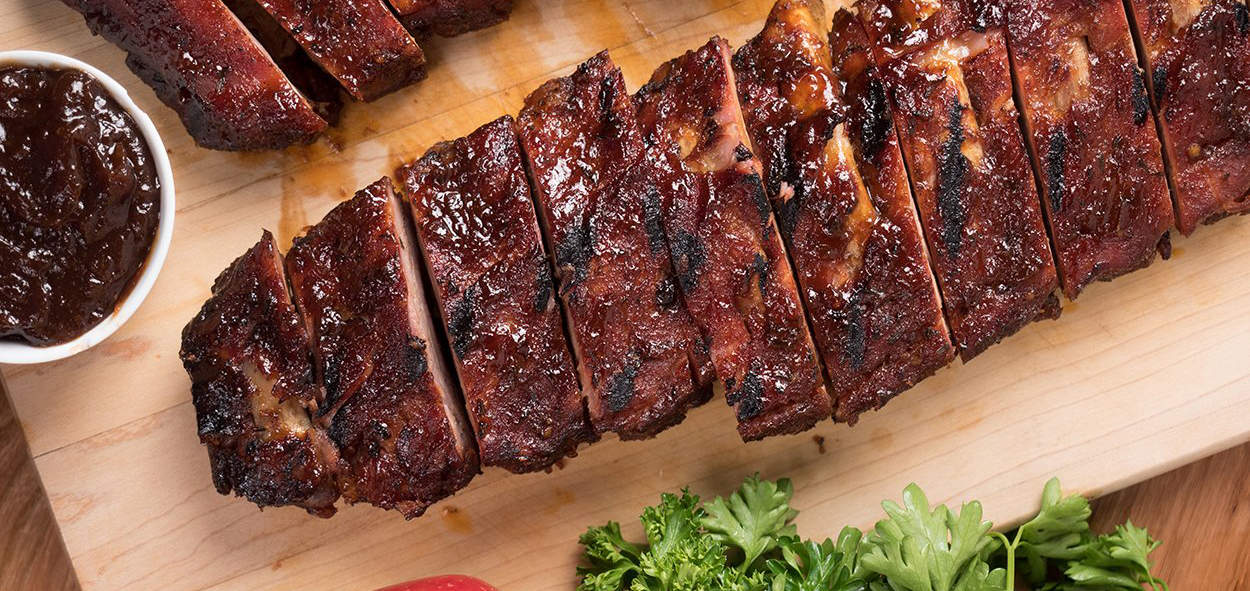 BBQ Ribs
How To Cook Melt-In-Your-Mouth BBQ Ribs 
Cooking ribs is a tricky task but it's even worse when you don't have a digital food thermometer to help. With a food thermometer, cooking ribs is a treat.
Why Ribs?
Ribs are a staple of American barbeque and backyard traditions.  Ribs are great because you can eat them with your hands and get however messy that you need to.  If you are going to some sort of backyard party, it is almost impossible that ribs will not be one of the things on the barbeque.  Using a digital food thermometer is a great idea when looking to determine the internal temperature of the ribs.  The tricky part of this whole thing is knowing what the perfect internal temperature is.

Why Is It Hard?
The reason why it is hard to cook ribs and know the right internal temperature is because you are working with a lot more bone than meat usually.  Because there is a lot of bone, it is hard to get the food thermometer inside of the meat enough to get an accurate reading.  And with a different thickness, it's hard to get a consistent reading.  
There is a wide range of what is said to be a good internal temperature and "experts" will say that the best is from 165-190 degrees.  A lot of this also comes as personal preference with how cooked they actually want the ribs to be.  
Using A Thermometer
Using a good digital food thermometer is the best way to try and find out the internal temperature.  It is way better than the bite test and can give you a solid number rather than just a feeling about it.   
Summary
While there are a lot of ways to cook ribs and many have their own personal preference, the recommended temperature comes in at between 165-190 degrees.  Having the proper tools like a digital food thermometer is the best way to get an accurate reading on the internal temperature of your meat.  Finding out the temperature is the best way to see if it has been cooked enough.  
Ingredients
Rack of spare ribs

A rub of your choosing

Sauce of your choice

Charcoal

Wood
Cooking Instructions 
Rinse the ribs and make sure that they are dry

Remove the membrane

Apply the rub to the ribs and let the let them sit at room temperature

Preheat smoker to 230 degrees and add wood chunks

Allow the ribs to cook for 3 hours and set a timer

Remove the ribs when they hit 170 degrees Fahrenheit

Apply sauce to ribs and seal

Slow cook for 2 more hours and coat with BBQ sauce after

Cook until the ribs get to 190 degrees and then remove
Discover more recipes and learn kitchen tricks by joining our cooking family on Facebook. 
Shop now for products used in this post: