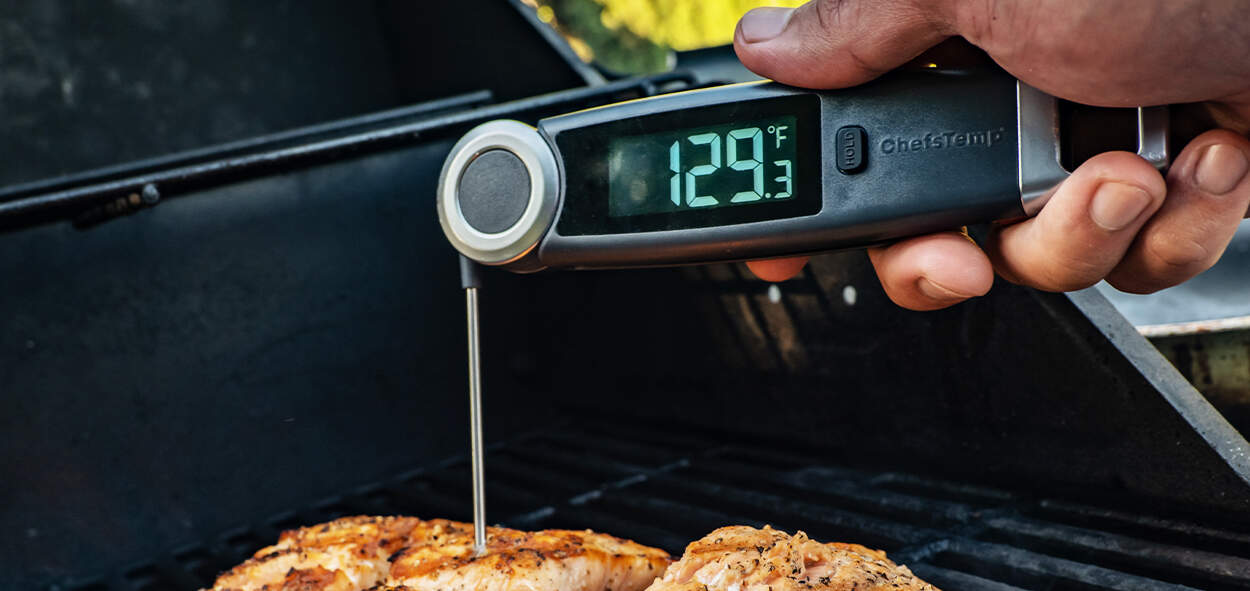 ChefsTemp Ultimate Guide: How to Use Your Meat Thermometer
Using a Cooking Thermometer is a Great Resource "Your Secret Weapon" when Grilling and Cooking "Perfect" Meat

Here is why you should use the best meat thermometer on the market.
How To Choose The Best Digital Thermometer
If you are looking for a the best digital thermometer for cooking meat both thin and thick food, then maybe a digital meat thermometer is right for you.  ChefsTemp's digital meat thermometers only need 1 second before you can read them for an accurate temperature of your food.  The Finaltouch X10 digital meat thermometer can give an accurate and precise reading and be used for all types of food.  
How To Use A Cooking Thermometer
The first thing that you want to do when testing a food thermometer is making sure that you test it properly.  Use extreme temperatures first to make sure the cooking thermometer is testing correctly.  Before using the best meat thermometer on the market, you will want to calibrate it via reading instructions to make sure that it will be accurate when using it.  Also when using the best meat thermometer, putting it in the thick part of the meat is the best way to get an accurate representation of the temperature and how much it has been cooked so far.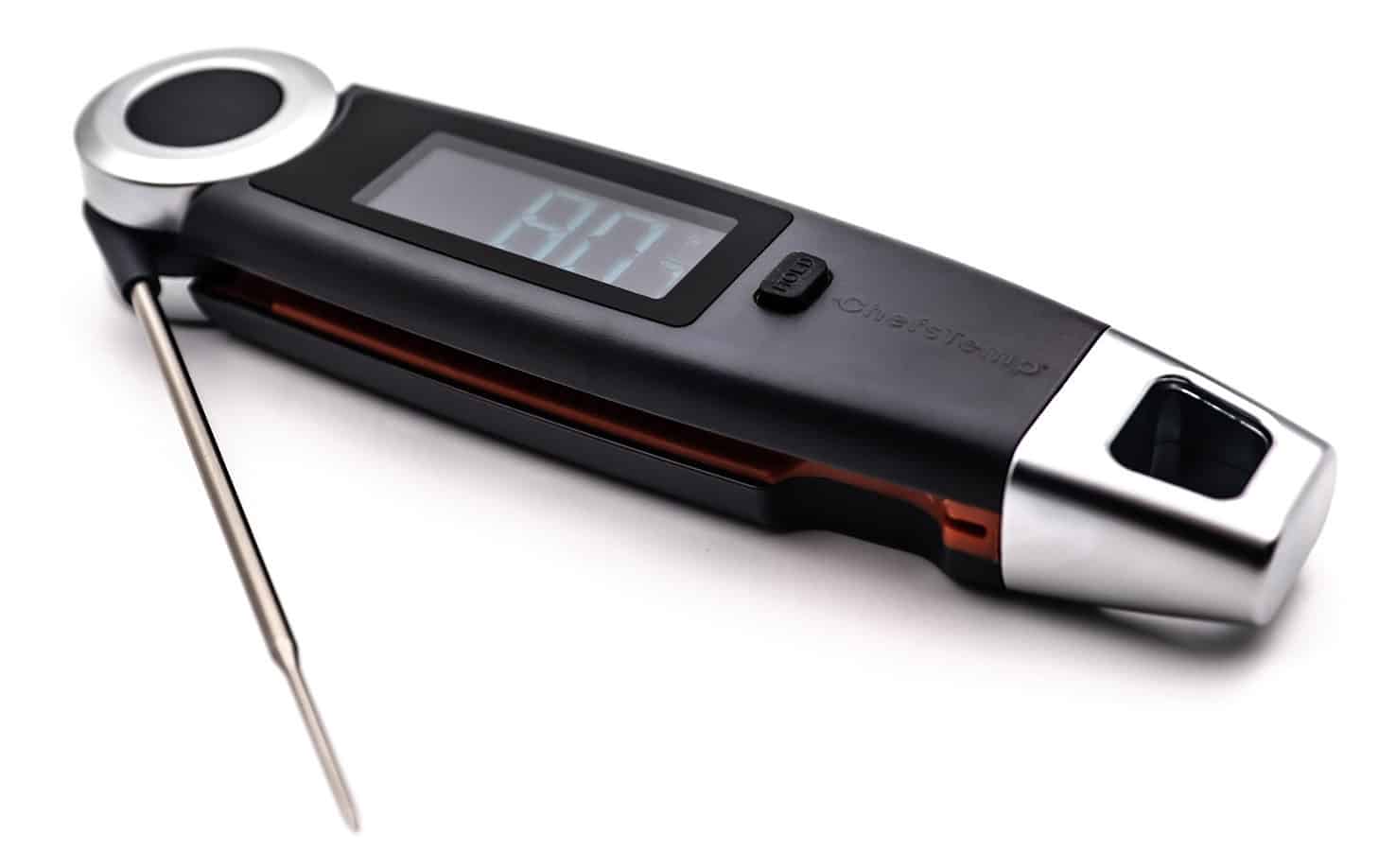 Finaltouch X10
The Finaltouch X10 thermometer from ChefsTemp gives an accurate reading not only for the inside of food but for surface temperatures as well.  The diversity of the thermometer's usage is second to none compared to other thermometers.  By getting a reading within 1 second, the Finaltouch X10 from ChefsTemp is prepared to take on any task it is given.
Discover more recipes and learn kitchen tricks by joining our cooking family on Facebook. 
Shop now for products used in this post: