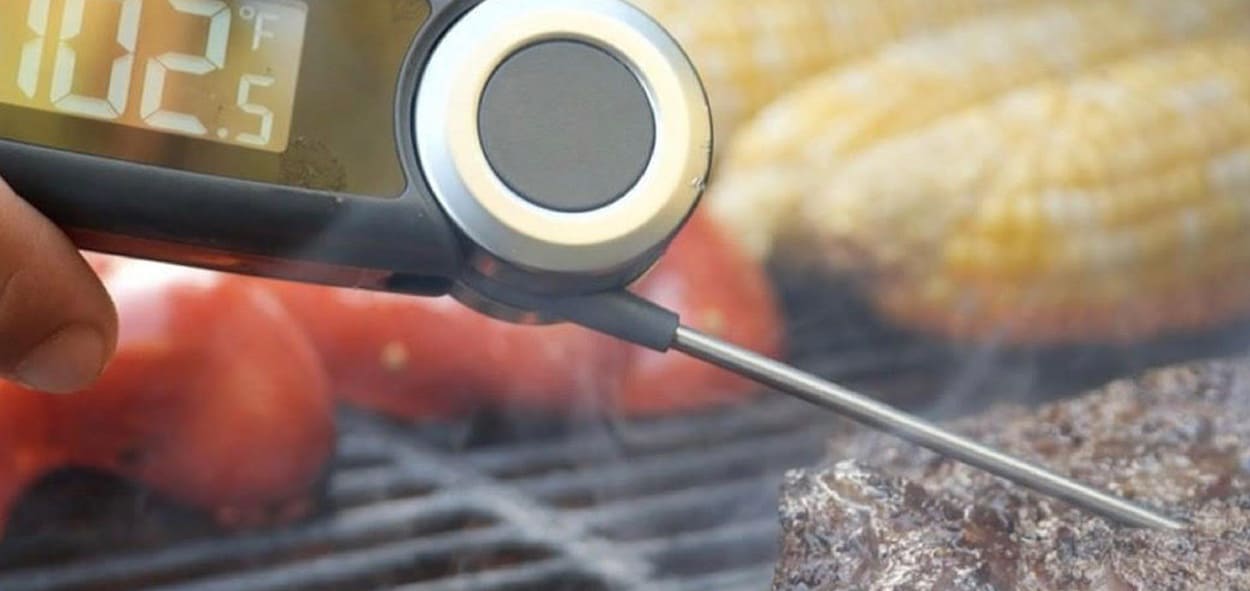 Know Your Temperatures! How Hot Are You?
Whether you're roasting, grilling, braising, or broiling – in the kitchen or in your backyard – the key to learning to cook meat is to know your temperatures. Understanding how long too cook your meat, and at what temperature, is the essence of becoming a self-taught chef. Overcooked meat is no fun to eat, while undercooked meat can pose serious health risks for you and your guests.
The world's top chefs know that getting your temperatures right is all-important when it comes to cooking meat. Precision in temperature will help you cook delicious meat and build your confidence as a chef over time. 
As you increase your meat-cooking mastery, you can play around with subtle variations in temperature, and use the temperature checklist below, first as a hard set of rules and then as guidelines.
As you get more comfortable with how fast your meat will cook, consult this simple meat cooking temperature chart, which will help you familiarize yourself with the process – and the tasty results.
Ideal Temperatures for Meat
Whether you're making a roast or grilling burgers and steaks, these represent your Ideal temperatures for cooking, grilling, braising, or broiling. Don't forget to gauge temps with a meat thermometer.
ChefsTemp Quick Tip:
Well done: 160 degrees Fahrenheit
Medium well: 150 degrees Fahrenheit
Medium: 145 degrees Fahrenheit
Medium rare: 135 degrees Fahrenheit
Rare: 125 degrees Fahrenheit
Note: If you want to serve your meat rare or medium rare, use requisite practice and caution. If you're just starting out, we recommend serving it medium or medium well.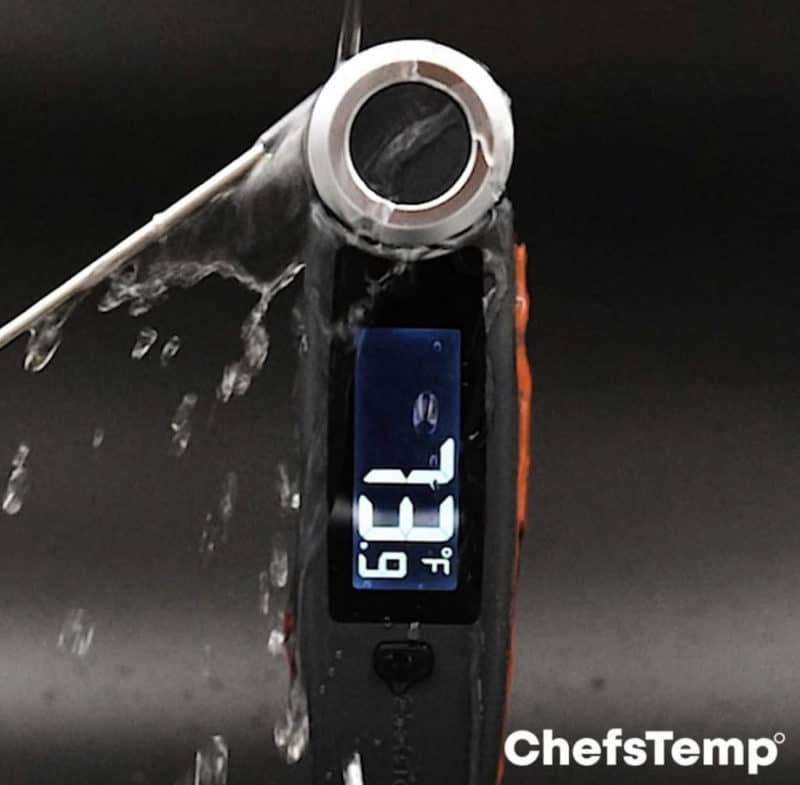 How Pink is Your Meat?
If your meat is medium or well done, it should not appear pink in the center. If your meat is still rare, it should still be somewhat pink in the center. However, it is not recommended that you check your meat by sight, especially if you are just starting out. Checking the doneness of a piece of meat by sight is unreliable at best and can result in failed experiments or worse.
Meat: How to Check its Temp?
There's only one way to be entirely sure your meat is as hot as you want it to be, and that's by using an accurate thermometer. Even the best cooks in the world use highly accurate digital meat thermometers to eliminate variables from their cooking process and make sure their meat is right where they want it before they serve it to their guests.
Here's how to check the temperature of your meat using a meat thermometer, and what to do with it when it's close to being done
Insert your thermometer through the side of the meat, into the center, not touching fat or bone. 

Check your reading. 

Then, remove the meat from the heat when it's within 5-10 degrees Fahrenheit from your desired temperature – after you take it off the heat, the meat will continue to cook for a few minutes on its own.

With a good grill and the right digital thermometer, you can start on your meat-cooking adventures right away.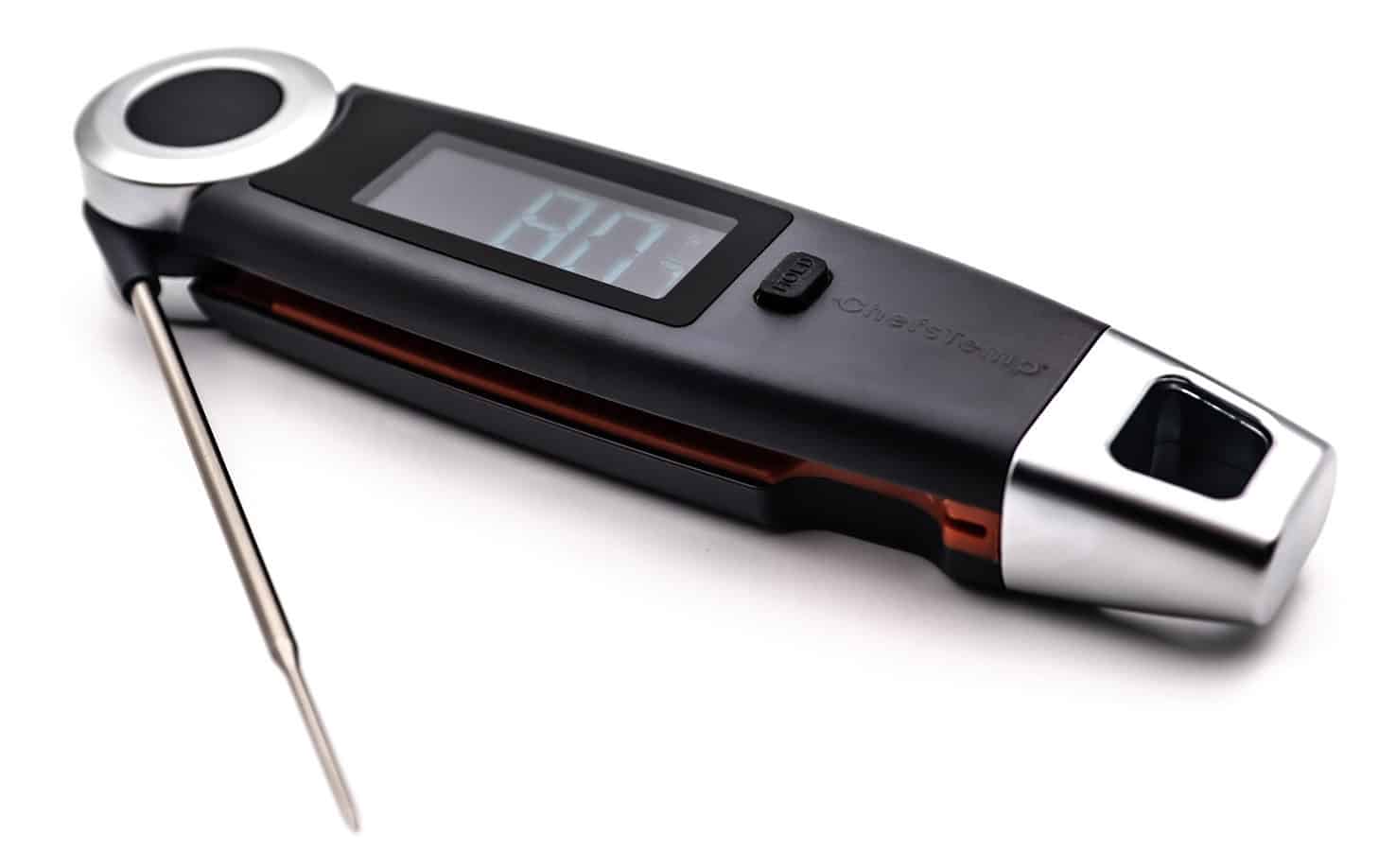 Finaltouch X10
The Finaltouch X10 thermometer from ChefsTemp gives an accurate reading not only for the inside of food but for surface temperatures as well.  The diversity of the thermometer's usage is second to none compared to other thermometers.  By getting a reading within 1 second, the Finaltouch X10 from ChefsTemp is prepared to take on any task it is given.
Discover more recipes and learn kitchen tricks by joining our cooking family on Facebook. 
Shop now for products used in this post: