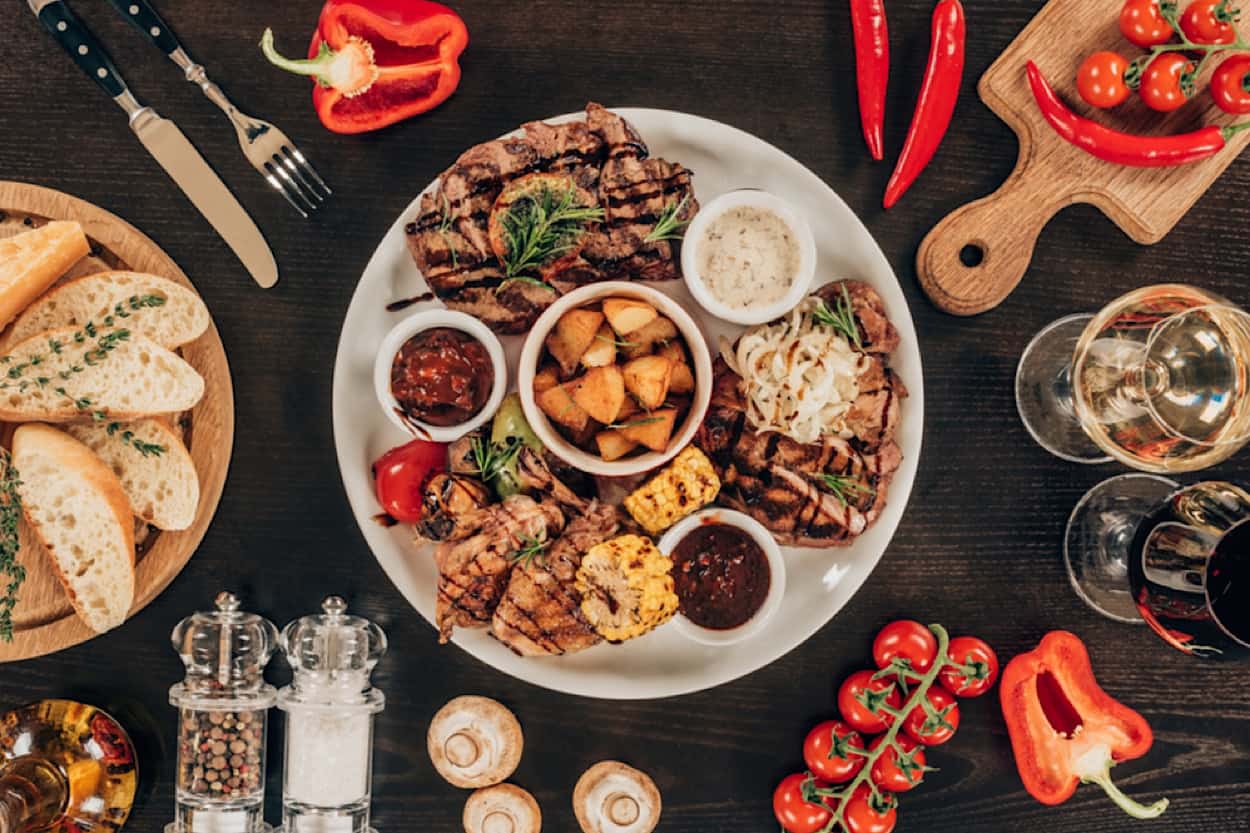 17+ Statistics About Meat Consumption
A visit to virtually any restaurant in the world at any time of the day will make apparent the fact that humans love meat. In fact, human beings have loved meat for more than 2.5 million years. Who can blame us for liking meat? After all, it's an excellent source of vitamins, proteins, and minerals, and it tastes great.
But how much meat do we eat daily? Which types of meat are we consuming most? Is meat consumption increasing or decreasing? How has Covid-19 impacted meat consumption? We spent some time looking for answers to these questions and more.
While we have tried to get the latest available statistics, you will notice that some of the data is not updated yearly. In such cases, we present the latest available numbers we could find.
How Much Meat Do We Consume Daily?
To get an idea of the amount of meat we eat daily, take a look at the amount of meat processed by the meat and poultry industry in the United States in 2017. The numbers are from the North American Meat Institute:
9 billion chickens
2 million cattle and calves
7 million turkeys
2 million sheep and lambs
121 million hogs
Estimates indicate that the average American men's daily meat consumption is 136g (4.8 oz.). In comparison, that of women is 89 g (3.13 oz.).
A Vegetarian Calculator at Usatoday.com shows that an average human being will consume 7,000 animals over a lifetime. To make things clearer, the publication breaks the number down: 11 cows, 27 pigs, 2,400 chickens, 80 turkeys, 30 sheep, and 4,500 fish.
The Choose MyPlate nutrition guidelines indicate that daily meat consumption should not exceed 142-170 grams (5-6 ounces) of meat per day.
The United Kingdom National Health Service agrees that meat is an excellent source of protein, vitamins, and minerals in the human diet. However, the same organization warns, "if you currently eat more than 90 g [3.2 oz.] (cooked weight) of red or processed meat a day, the Department of Health and Social Care advises that you cut down to 70 g [2.5 oz.]."
The World Cancer Research Fund also recognizes that red meat is an excellent source of protein, iron, and other micronutrients. However, the organization advises that the recommended dietary goal is to limit "consumption to no more than about three portions per week." This "is equivalent to about 350–500 g (about 12–18 oz.) cooked weight."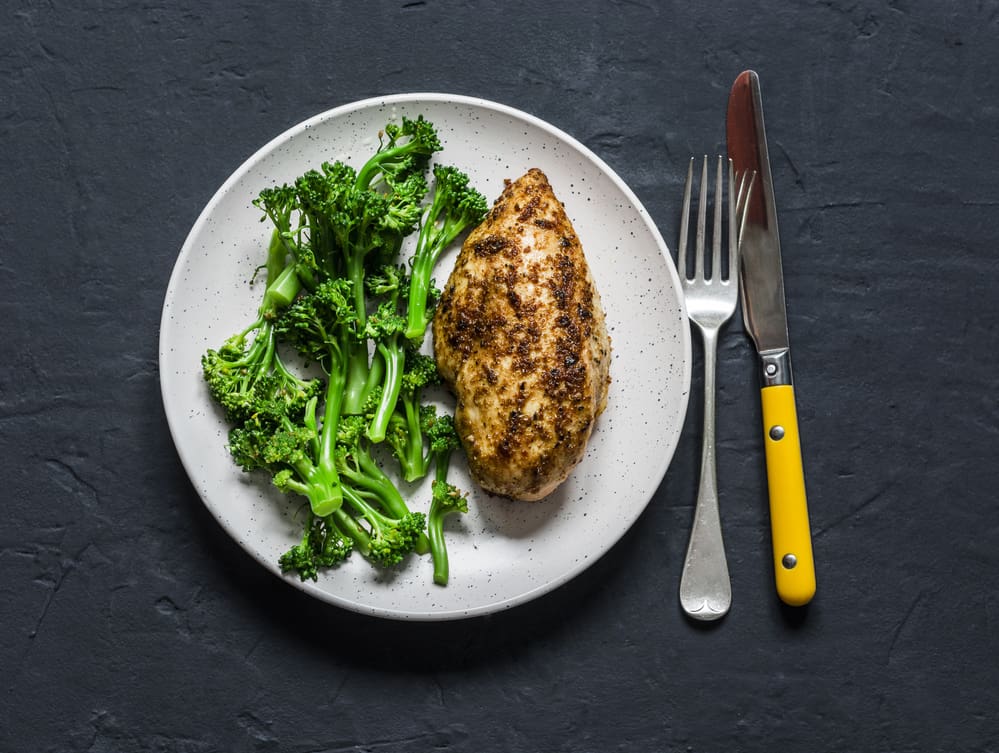 Do Americans Eat More Meat Than Anyone Else?
It is generally accepted that Americans eat a lot of meat. But is it true that Americans eat more meat than people from other countries?
According to 2016 figures available from the World Economic Forum, Americans indeed eat more meat than everyone else. The organization reports that per capita meat consumption in the US is around 97.1 kg.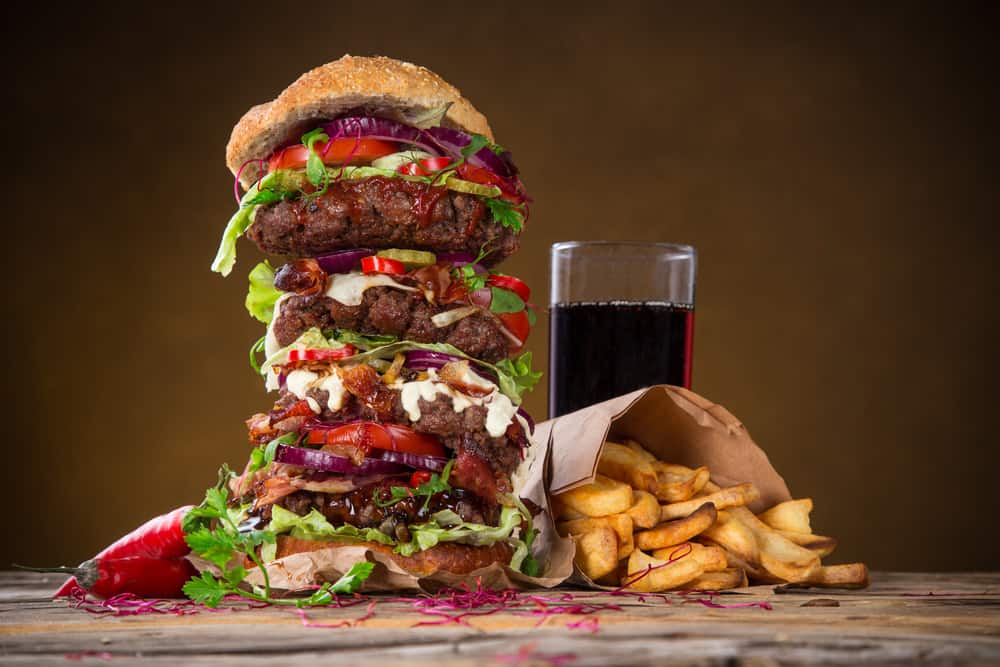 Which Countries Consume the Most Meat?
An analysis of available figures from various periods shows a trend for countries that consume the most meat. For instance, the United States, Australia, New Zealand, and Argentina seem to make it into almost every list.
Even though the figures presented by Hannah Ritchie in her 2019 BBC.com article are from a few years back, she reports that "the high levels of meat consumption can be seen across the West, with most countries in Western Europe consuming between 80 and 90 kilograms of meat per person" per year.
Statista, a leading provider of market and consumer data, provides the list of the countries with the highest annual meat consumption per capita in 2018. The countries are ranked as follows:
United States: 219 lbs. (99 kg)
Australia: 203 lbs. (92 kg)
Argentina: 198 lbs. (89 kg)
Israel: 195 lbs. (88 kg)
Brazil: 170 lbs. (77 kg)
New Zealand: 165 lbs. (75 kg)
Chile: 164 lbs. (74 kg)
Canada: 152 lbs. (69 kg)
While we can use these numbers as a rough guide, FAO.org warns that this should be done with caution. The organization says that estimating meat consumption in each country is challenging because different methods are used. Also, estimates may not consider wasted food and food eaten away from home.
Which Countries Consume the Least Meat?
In comparing the amount of meat consumed in the West and that consumed in the developing world per year, Ritchie reports that "The average Ethiopian consumes just 7 kg, Rwandans 8 kg and Nigerians 9 kg." She adds, "This is 10 times less than the average European."
According to WorldAtlas.com, seven of the countries listed as the ones that consume the least meat are found in Africa. These are Burundi, Rwanda, Sierra Leone, Eritrea, Mozambique, Gambia, and Malawi.
Another country that consistently makes it into the list of the least meat-consuming countries is India. The country is described by WorldAtlas.com as mostly made up of vegetarians. Other Asian countries that consume the least meat include Sri Lanka, Indonesia, North Korea, and Nepal.
However, it is vital to realize that the low levels of meat consumption in parts of the developing world have to do with affordability. Ritchie agrees and notes that in some of these countries, meat is still considered a luxury.
Which Type of Meat Are We Eating More Of?
According to the FOA, the leading meat sources are domesticated animal species like poultry, pigs, and cattle. The same organization reports that species like game animals, ostriches, horses, camels, and yaks are common meat sources in certain regions. Lizards, crocodiles, and snakes also provide meat to a limited extent in certain parts of the world.
Even though pork had for some time been the leading type of meat consumed by humans, the situation has been changing in the last few years. Figures published by Statista.com show that poultry meat overtook pork in 2016 when 119.1 metric tons of the latter were consumed compared to the 118.5 tons of the former.
By 2020, Statista.com shows that the leading type of meat consumed was poultry meat at 131.2 tons. Pork is in second place with 106.3 metric tons, beef in the third position at 70.9 metric tons, and sheep and goat come fourth with 15.5 metric tons.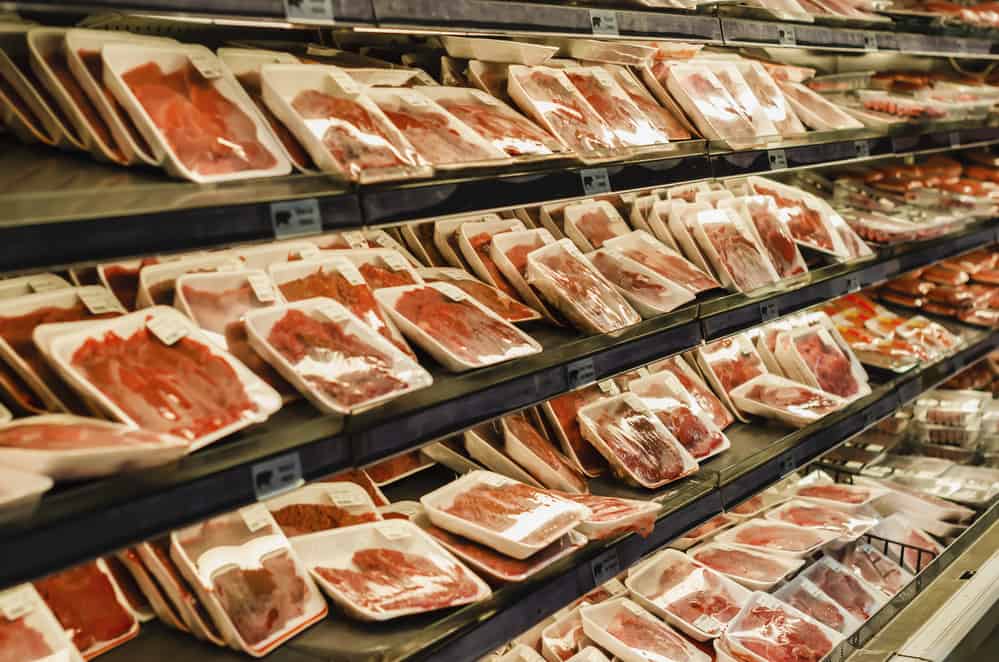 Is Meat Consumption Increasing or Decreasing?
As people become more environmentally conscious and information progressively gets more available, many people are becoming vegetarian. Even those who are not going all the way are starting to realize the benefits of eating less meat. So, does this mean that the consumption of meat is falling?
The answer is a little complicated as overall meat consumption is rising while per capita consumption is falling.
The reality is that more meat is consumed today than was the case in the past. This is a reality acknowledged by GlobalAgriculture.org, which reports that "Over the past 50 years, global meat production had almost quadrupled from 84 million tons in 1965 to more than 330 million tons in 2017."
Behind the Rising Consumption
The fact that more meat is consumed today than 50 years ago does not necessarily indicate that each individual is eating more meat than they did 50 years ago. In her article published on BBC.com, Hannah Ritchie agrees with this notion and says that the main reason we eat more meat today than we did in the past is that there are more people to feed.
We are in an economically better-off position than we were 50 years ago. With more disposable incomes, more people can afford to buy and consume meat. This is a position Ritchie supports by noting that "Rapidly growing nations like China and Brazil have seen significant economic growth in recent decades, and a large rise in meat consumption."
Falling Per Capita Consumption
WorldPreservationFoundation.org tells the story of declining per capita meat consumption in the last few years:
In 2015, red meat consumption declined by 15% compared to 2005.
26% of Americans told a 2015 survey that they ate less meat in the past year.
In 2012, meat consumption was down 9% in comparison with 2004.
In 2014, consumption of sausages declined by 26.4% since 2008.
In 2013, Germans ate 1.4 kg less meat than they did the previous year.
FAO.org reports that the "International meat prices have fallen by 8.6 percent from January 2020, with the sharpest drop in ovine meat, followed by poultry, pig and bovine meats due to the impacts of COVID-19-related measures, including ensuing logistical bottlenecks, steep decline in global import demand, and substantial volumes of unsold meat products."
The 3% decline in demand for meat in 2020 compared to the preceding year represents the biggest drop in meat consumption since 2000. However, rising demand is expected as the world opens up with people getting vaccinated and restaurants starting to operate at full capacity.
Some animals are raised as a source of food but end up as a pile of discarded meat. Vicki Hird writes for TheGuradian.com and quotes the book Farmageddon which estimates that 570,000 tons of fresh meat are wasted every year.
If you have no idea what 570,000 tons look like in real life, Hird paints a picture, "that's about 50 million chickens, 1.5 million pigs, and 100,000 beef cattle." She laments, "Globally, it's close to 12 billion animals: an extraordinary amount of living creatures born to be wasted."
Discover more recipes and learn kitchen tricks by joining our cooking family on Facebook. 
Shop now for products used in this post: