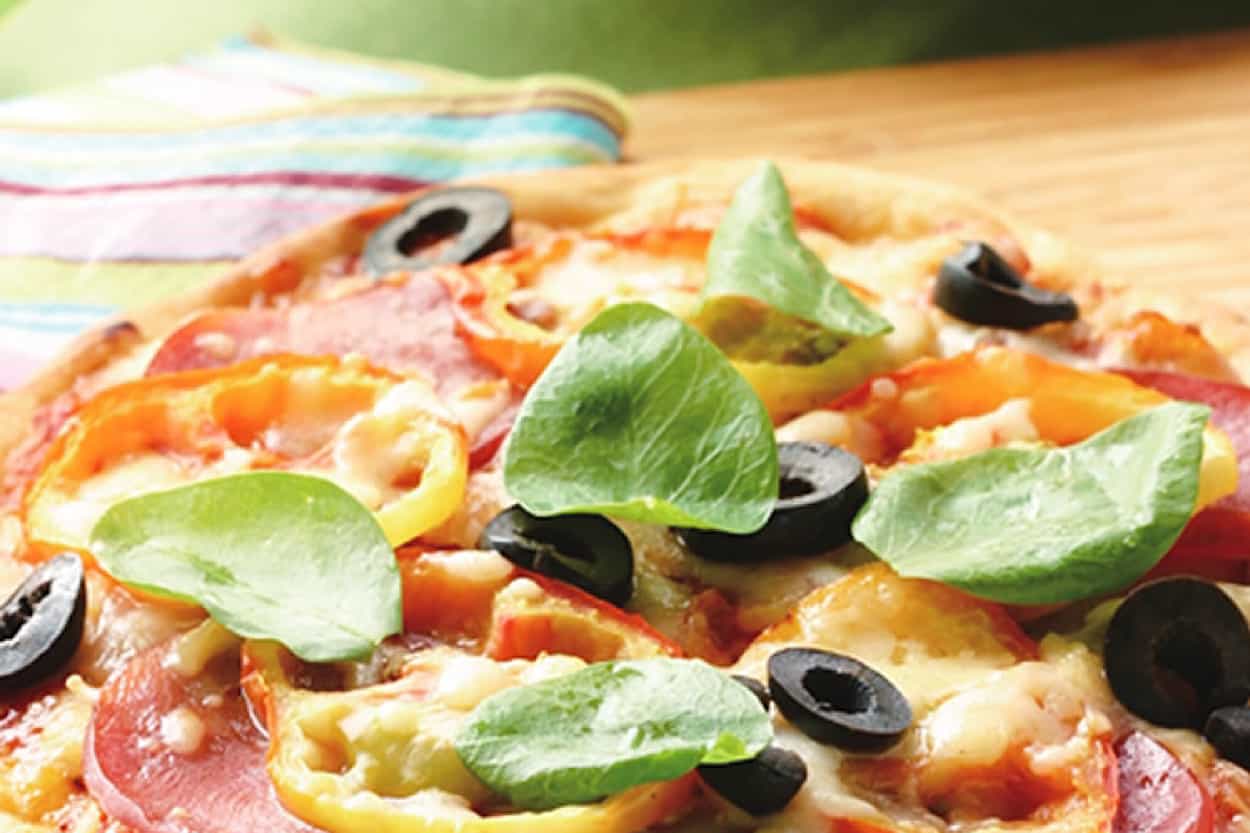 A Fool-Proof Guide to Making Pizza at Home
From the crispy crust and flavorful sauce to the gooey cheese and array of toppings, we don't need to convince you that pizza is among the best foods on the planet. While we may have Italy to thank for the universally beloved food, pizza is enjoyed all around the world on a daily basis.
If you're looking to impress your loved ones, nothing says "pro home chef" quite like homemade pizza. Not only is it incredibly rewarding, but learning how to make your own pizza can save you tons of money in the long run. Here at Chefs Temp, our team of pizza lovers is here to teach you how to make the perfect pizza at home.
There are several reasons why you should make pizza at home. For starters, it allows you to control exactly what goes into your pie. The sky's the limit when it comes to the toppings you add, so you can buy ingredients specifically for the pizza or just use whatever you have at home.
Pies at your local pizzeria can get expensive, so you're guaranteed to save money when you make it yourself. Making homemade pizza is also incredibly rewarding and makes for a fun activity for a night at home with friends or family. It may seem a little daunting if you have never made homemade pizza before, but you will soon learn that it's a lot easier than you think.
This first one may seem a bit self-explanatory, but you will need an oven. It doesn't have to be a fancy pizza oven like the one at your favorite pizzeria, just a trusty oven that can reach a high temperature and help you achieve a crispy crust. You will also need a pizza stone or a baking sheet.
Pizza peels are helpful for transferring your pizza to and from the oven, but not completely necessary. Unless you plan on eating your pizza whole like they do in Italy, you will need a pizza cutter or sharp chef's knife to cut it into slices.
Lastly, when making pizza at home, it's important to have a reliable food thermometer to ensure that your creation is perfectly cooked. This is any pizza pro's secret weapon to knocking it out of the park every time.
Before you get started on making your own pizza, you need to determine which type of pizza dough is best for you. It's impossible to say which pizza dough is the best, as this is entirely subjective and depends on your pizza preferences. Some people like a thicker and more doughy crust, others prefer a thinner and crunchier crust.
Let's break down some of the most popular types of pizza dough to choose from:
Neapolitan. This pizza dough is crispy and charred on the outside, pillowy soft on the inside. It's made from a combination of high-protein flour, yeast, salt, and water. Neapolitan dough must ferment for 8-24 hours and be cooked in a blazing hot oven for a short amount of time.
New York. This one is similar to Neapolitan, except that it is cooked in a cooler oven for a golden-brown crust, rather than one with char marks. It's made with the same ingredients as Neapolitan crust, but with the addition of oil. New York-style dough should be allowed to rise for 1-5 days in the fridge.
Sicilian. Great for beginners, Sicilian pizza dough is simple and quick. It's made similarly to the New York-style dough, except that it's baked in a square tray coated in oil for a crispy bottom. This dough only needs a few hours to ferment, so you don't need to wait too long to enjoy the pizza.
Picking Your Pizza Toppings
The beautiful thing about making pizza at home is that you can make it however you want. You can go out and select all your favorite toppings at the store or simply use ingredients you already have in the fridge.
You can make your own pizza sauce at home or grab a jar of your favorite pizza sauce at the store. Once you've got that picked out, it's topping time. You can never go wrong with the classic mozzarella cheese, but the options are truly endless.
Need a little inspiration? Here are some of our favorite pizza topping ideas:
Pepperoni
Prosciutto
Italian sausage
Bacon
Chicken
Black olives
Mushrooms
Onions
Arugula
Tomatoes
Fresh basil
Fried egg
Grilled peaches
Ricotta cheese
Goat cheese
Pesto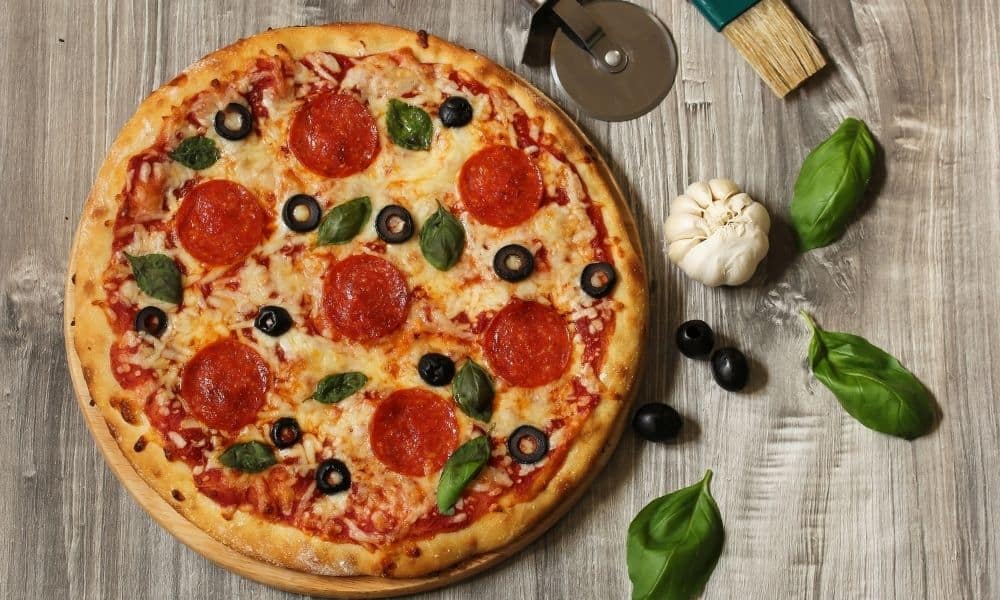 How to Cook Pizza at Home?
Once you've gathered your tools and decided on your dough type and toppings, it's time to get cooking. Make sure you have a game plan before getting started. If you choose a Neapolitan or New York-style dough, it's important to allow enough time for the dough to ferment. If you're looking for a homemade pizza that you can enjoy on the same day that you make your dough, Sicilian is probably going to be your best bet.
After preparing your dough, look up instructions on how to cook the pizza dough, as this will vary depending on the type you have chosen. You will need a quality food thermometer to ensure that your dough is cooked to between 200 and 210 degrees Fahrenheit.
Once you've finished cooking the dough, it's time to dress up your pizza. Layer on the sauce of your liking and sprinkle your cheese on top. Follow this up with your desired toppings and load up as many as you want. Try to keep everything in an even layer to ensure an even cook.
When your pizza is dressed to perfection, it's time for the final cook. You won't need to cook the pizza for long, but it's important to look up the proper cooking time depending on the toppings you have chosen. Different toppings will require different cooking times.
As with any meal, you should always ensure food is served at a safe internal temperature. We recommend always keeping a food thermometer nearby to check that both the pizza dough and your toppings (if using raw meats) are safely cooked.
Storing and Reheating Homemade Pizza
Your masterpiece is finished and you have eaten your fill, so now what? If you're serving for a large group (or a small, but very hungry group) then you may not wind up with any leftovers. However, in the event that you do wind up with leftovers, it's important to properly store them.
The first step in storing homemade pizza is giving it time to cool down to room temperature. Once your pizza has cooled, you can transfer the slices into an airtight storage bag or container. You can then store your pizza in one of two ways:
In the fridge for up to 3-4 days.
In the freezer for up to 2 months.
When you're ready to enjoy your pizza again, you will first need to let it thaw in the fridge overnight if frozen. Many people have an affinity for cold pizza and we don't blame them, but we prefer to restore the dish to its former glory by reheating it.
To reheat your pizza, simply pop it into the oven at 350 degrees for 10 minutes. Don't feel like waiting that long? No problem. You can also place the pizza on a paper towel and reheat it in the microwave for 30-60 seconds.
Tips for Making Pizza at Home
Now that you know how to make pizza at home, you are almost ready to go. Before you get started, here are a few more tips to keep in mind when making homemade pizza:
Use the right tools. Be sure to have your tools on hand beforehand so you don't have to cut corners during the pizza making process. If you don't have all the tools, start by picking up one at a time on your next shopping trip. The right tools will make things easier.
Use quality ingredients. The fresher the ingredients, the better your pizza will taste and the fresher it will taste when stored if there are leftovers.
Handle food with care. Don't ignore food safety rules, especially if you're preparing it for others. We can't emphasize enough the importance of a good food thermometer for constant temperature monitoring. Food safety makes your meal more enjoyable.
Don't forget to enjoy it! Food is best enjoyed with others, so turn it into a social gathering. Make your pizza night a special occasion by inviting friends over or add weekly pizza nights to your family dinner routine.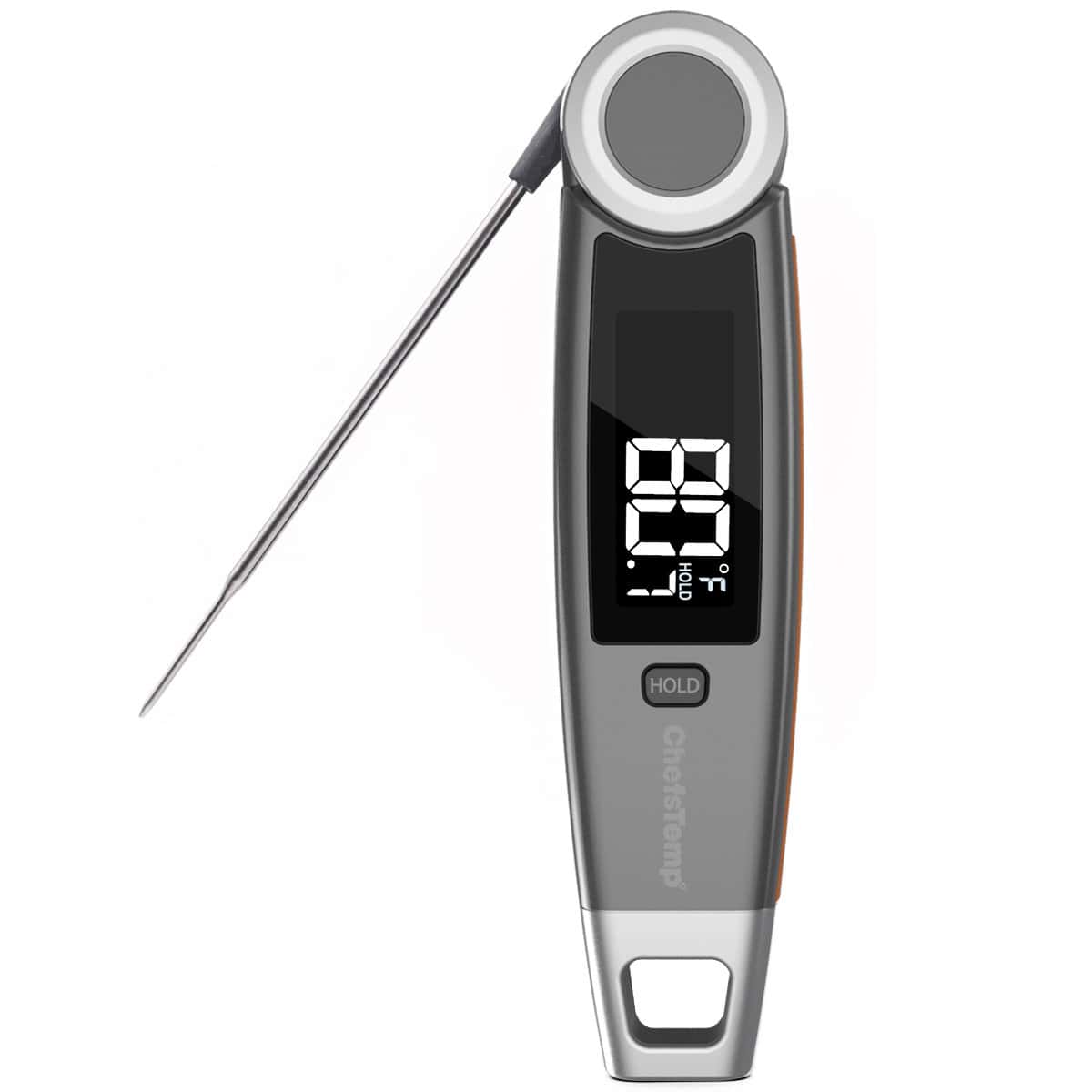 Alright, pizza enthusiasts. You now have all the tools and tips you need to make incredible pizza at home. As one of the most iconic dishes in the world, pizza is something every home cook should know how to make.
When it comes to making homemade pizza, quality matters. This means using fresh ingredients, reliable tools, and always prioritizing food safety by using a food thermometer. Check out our collection of food thermometers to find the one that's right for you.
We hope this guide to making pizza at home provided you with everything you need to get started. Now, let's get cooking!
Discover more recipes and learn kitchen tricks by joining our cooking family on Facebook. 
Shop now for products used in this post: