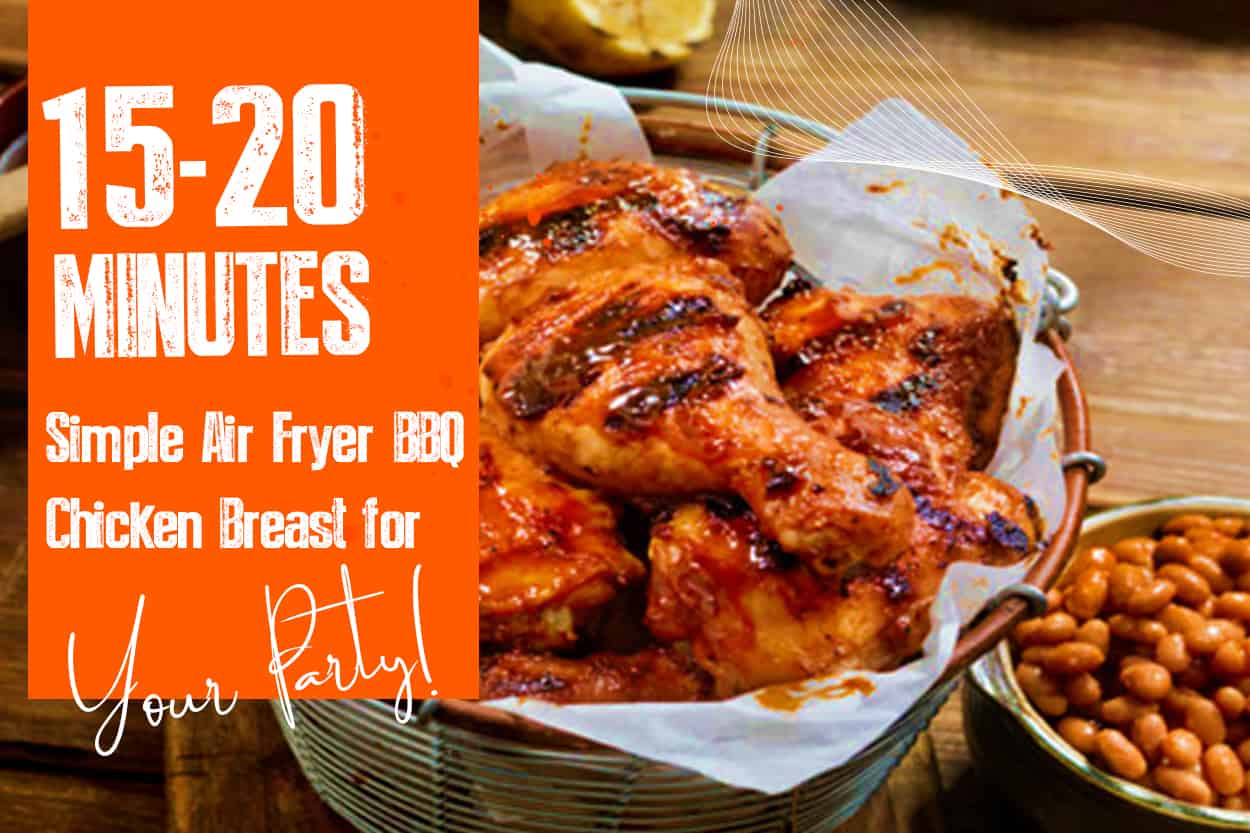 15-20 Minutes Simple Air Fryer BBQ Chicken Breast for Your Party!
Grilling is one of the most common ways to make BBQ whether it is chicken, pork, beef or lamb. USA residents love to grill each time they get a chance instead of waiting for the good weather. However, there comes a time when you just don't want to deal with lighting up the grill, don't want to create mess around, don't want to wait for it to fire properly so you can grill your food, clean it off, cover it back and all, so an air fryer becomes the go-to product in such scenarios.
One of the significant factors for people buying air fryer is 'healthier food' that ensure healthy eating ultimately. An air fryer helps you get all fresh, safely cooked healthy food.
You will be able to cook food faster than grilling and oven.
They are safer than deep fryers enhancing your health ultimately.
You will get crispy and crunchy chicken breast quickly and efficiently.
An air fryer is easy to use, maintain and clean as compared to a grill or oven.
Your chicken breast ends up golden brown on the outside and juice on the inside.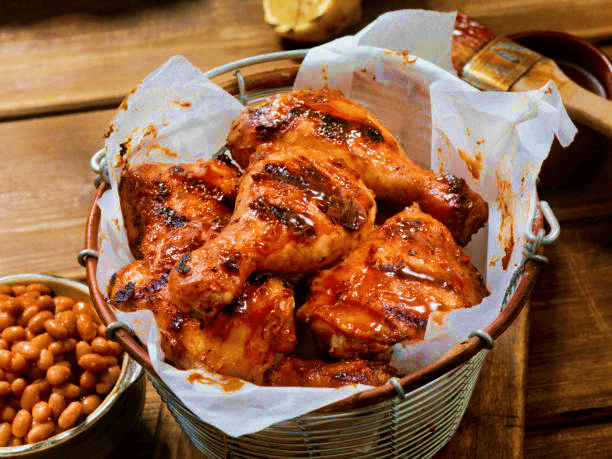 You may get the chicken breast of any size ranging from 5oz to 10oz. This recipe however is particularly for boneless skinless chicken breasts size 5-8oz. We will use an air fryer so that BBQ chicken breasts can cook properly and efficiently.
It includes paprika, salt, garlic powder, olive oil, and pepper are all that's I needed. However, you may add other flavors, whatever you like as per your requirements or tastes.
BBQ Sauces to Enrich Chicken Flavor and Taste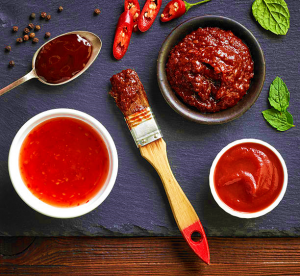 Here is the list of sauces that may want to use:
Relish
Cheese
Ketchup
Mustard
Tomatoes
Soy sauce
Hot sauce
Sour cream
BBQ sauce
Mayonnaise
Ranch dressing
Marinating is not obligatory while cooking BBQ chicken breasts in an air fryer. However, if you want your chicken breasts a little bit spicier, you may marinate your chicken breasts in some good sauces or flavors. Make sure to remove any excess once you remove the chicken from the marinade to allow the chicken to crisp on the outside.
What about brine? While many BBQ chicken breast recipes use brines, we rather will use our air fryer for quick, safe and healthy eating. However, a brine is may be good if you are cooking pork chops. Also, as long as you don't overcook the chicken breasts, you will have extra juicy chicken breasts in your air fryer eventually without even brining.
How to Air Fry BBQ Chicken Breasts?
Just like grilled or baked chicken breasts, you would love to add this to your collection of healthy BBQ chicken breast recipes. Here is the simple process of cooking BBQ chicken breast in an air fryer:
Stir together the paprika, salt, garlic powder, and pepper (any else ingredient if you are using).
Sprinkle the seasoning all over the chicken breasts and gently press it into it after spraying the chicken with oil.
Now is to spray the basket of your air fryer and then add the chicken breasts down into it.
Since chicken takes less time to cook and an air fryer is good in cooking chicken breasts quickly and safely, it is suggested to maintain the temperature of your air fryer at 360°F (182°C) for 10 to 15 minutes.
After 10 to 15 minutes, flip the chicken breasts and place back it into the air fryer so both sides can get cooked equally – wait for 10 minutes more.
You may also get an instant reading meat thermometer like Finaltouch X10 that's useful in measuring and reading meat temperature.
You can insert the Finaltouch X10 thermometer into the thickest part of the meat to check its temperature.
Avoid any fat and bone so you can get an accurate temperature reading.
When the temperature reaches the 165°F (74°C) internal temperature of the chicken breast it is ideal to remove it from the air fryer.
Spread the BBQ sauce all over the chicken breasts.
Place it back into the air fryer for a good 2 to 3 minutes. Because of the balanced inner temperature of the air fryer, the BBQ sauce will cook too fast so you don't really need to wait for too long at all.
Remove the chicken breasts from the air fryer and allow them to rest for around 5 minutes before cutting and serving.
Tips And Tricks to Enhance Eating Experience
Cooking is an art and you must be aware of a few of useful tips and tricks that can help you master the art. Here is what you need to know while cooking BBQ chicken breast in an air fryer:
If chicken is thin on one side and thick on the other, it may cause one side to be undercooked and the other is overcooked. So to cook more effectively, pound the chicken as even as possible.
Chicken breasts come in all sizes and shapes. If you have chicken that is too thick and large, it may take more time to get cooked properly. Likewise, if chicken pieces are small and thin they will take less time to get cooked properly. Considering this fact, it is suggested to always use a thermometer that can help you measure the temperature reading so you can cook accordingly and flawlessly.
Don't add BBQ sauce in your chicken breast in the beginning, rather add it in the end and once it is completely cooked so you can get brown colored cooked chicken or else you may get black chicken eventually that you may don't like to eat.
Another recipe to convince people that you are a great cook. Try it and your family would definitely love it – because who wouldn't love to savor delightful chicken breasts in a pleasant evening.
Discover more recipes and learn kitchen tricks by joining our cooking family on Facebook. 
Shop now for products used in this post: