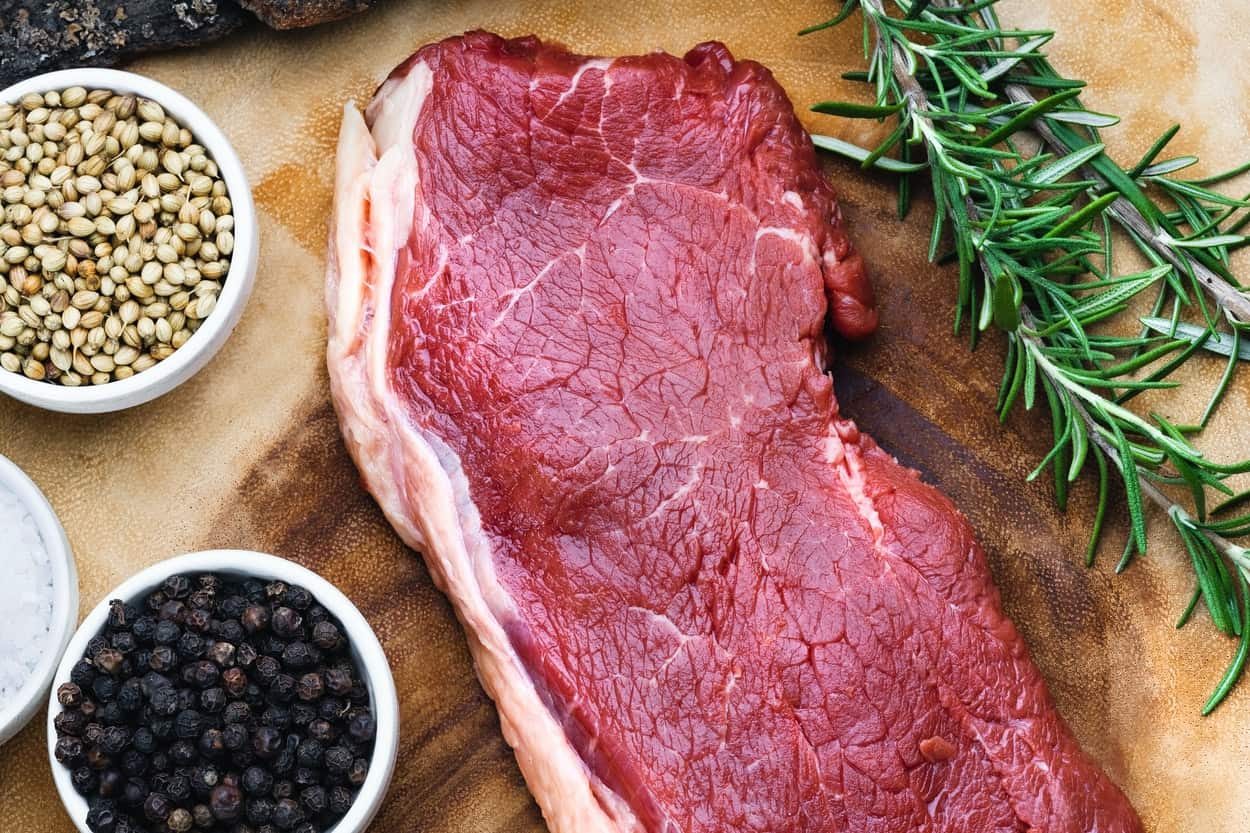 How to Cook Grilled BBQ Chicken with an Electronic Meat Thermometer?
Summertime is best spent outdoors safely enjoying the warm weather and grilling up some favorite summer staples. When it comes to summer staples, grilled BBQ chicken is a favorite to many. It is amazingly classic but surprisingly difficult to cook the right way. Whether cooking it for yourself and your family or friends, it's simply the best outdoor meal. When done right, it's pretty much the perfect grilled food, juicy, smoky, and delicious.
Grilled BBQ chicken can be stubborn to cook especially when the chicken dries out and the BBQ sauce turns into a sticky burnt mess on the grill. Well, if you have ever encountered such a scenario it ends today. With this recipe, you are going to have the best-grilled BBQ chicken all summer long. It is going to be a spice to more frequent outdoor moments with your loved ones.
Why Use an Electronic Meat Thermometer When Grilling a BBQ Chicken?
Summer moments shared with loved ones while enjoying a delicious meal are a treasure and the memories stick in our minds for a very long time. However, memories created can be good or bad depending on the experience you had, especially the food you shared. A well-prepared BBQ chicken will keep your loved ones asking for it over and over again. Failure to observe health standards while cooking can ruin your moment and endanger the health of your loved ones.
We recommend that you use Chefstemp Quad Xpro Long-Range Remote BBQ Alarm Thermometer to keep the internal temperatures of your BBQ chicken at optimum. It is a digital food thermometer prepared using a high level of technology to suit your grilling needs. It has four probes and this means that it can measure temperatures in different cooks all at once. The probes can also withstand the heat and this means that you are going to have them inserted into your chicken throughout your cooking. It has an alarm remote that alerts you when the optimum temperatures are achieved. The remote thermometer enables you to monitor your cooking from anywhere in your yard.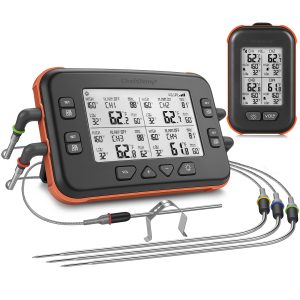 Below are the benefits of using a grill thermometer when grilling a BBQ chicken:
It helps you cook your BBQ chicken to the right internal temperatures hence protecting yourself and your loved ones from food-borne illnesses.
Your BBQ chicken is cooked until it's properly done and you will end up with tender and juicy meat. Overcooking or Undercooking causes your meat to dry and the perfect taste is also lost.
Back to our grilled BBQ chicken recipe, the ingredients for a perfect BBQ chicken are readily available hence the word staple.
Use your favorite chicken part. This grilled BBQ chicken recipe will work great with chicken breasts, drumsticks, chicken wings, leg quarters, and chicken thighs. We will use chicken thighs for this recipe.
Use according to your preference. Beer lends an awesome funky flavor while buttermilk tenderizes the chicken.
Use to your preferred quantity. They include garlic powder, onion powder, cumin, chili powder, mustard powder, chili paprika, and brown sugar.
Use your favorite BBQ sauce whether homemade or from the store.
INGREDIENTS
5-6 pounds package chicken thighs
3 cups BBQ sauce
2 tablespoons Kosher salt
18-ounce beer of choice or buttermilk
4 tablespoons brown sugar
2 tablespoons chili powder
2 teaspoons garlic powder
2 teaspoons onion powder
2 teaspoons mustard powder
2 teaspoons ground cumin
2 teaspoons smoked paprika
1 teaspoon ground black pepper
Step 1: Remove the skin from each chicken thigh if you prefer your chicken without the skin and if you prefer your skin with the skin you can just trim to remove excess skin and fat.
Step 2: Add all the spices in one bowl and stir to combine to make a dry rub. They provide nice aromatics while the brown sugar adds the perfect kiss of sweetness.
Step 3: Add your bear or buttermilk to a large bowl, add kosher salt and mix to combine. Submerge all the parts of your chicken thighs and set aside the brine for 30 minutes if you are cooking instantly. If you have time, you can brine for 12 hours while refrigerated or 2 days before your cooking. Brining or marinating ensures your grilled BBQ chicken stays juicy and it doesn't dry out on the grill.
Step 4: Set up your grill and create two heating zones, one for direct high heat and the other one for indirect heat. For a gas grill, preheat 15 minutes grilling and for charcoal grill 30 minutes before grilling.
Step 5: Remove your chicken from the brine and use a paper towel to pat off excess moisture.
Step 6: Take the dry hub you made from mixing your spices and apply it to your chicken generously together with enough proportion of salt. Ensure that every part of your chicken is seasoned.
Step 7: Place the chicken on the indirect heat zone of your grill close to the fire avoiding the direct heat. If your chicken has skin it should be sided up. Insert the probes of your meat thermometer at the thickest part of your meat. Avoid touching the bone and fats with the probes. Cook the chicken rotating the pieces every 15 minutes until the thermometer reads 150°F (66°C).
Step 8: Move the chicken pieces to the direct heat zone. For skinned chicken, flip them so that the skin side is down. Using a pastry brush, baste the BBQ chicken with the BBQ sauce and cook for two minutes. Flip the kitchen and cook for two minutes. Repeat 2-3 times until your chicken is as charred and saucy as desired. When the temperature reads 160°F (71°C) remove it from the grill and set it aside to rest for up to 10 minutes. The chicken will be ready to serve when the chicken internal temperature reads 165°F (74°C).
Step 9: Serve your grilled BBQ chicken along with your favorite side dish. You can serve with Macaroni salad, grilled veggies, coleslaw, pasta salad, classic potato salad, Panzanella, or any of your preferred side dishes.
And now you have the only grilled BBQ chicken recipe you will need from now. Don't forget that a BBQ thermometer is essential in giving you a perfect grilled BBQ chicken.
Discover more recipes and learn kitchen tricks by joining our cooking family on Facebook. 
Shop now for products used in this post: