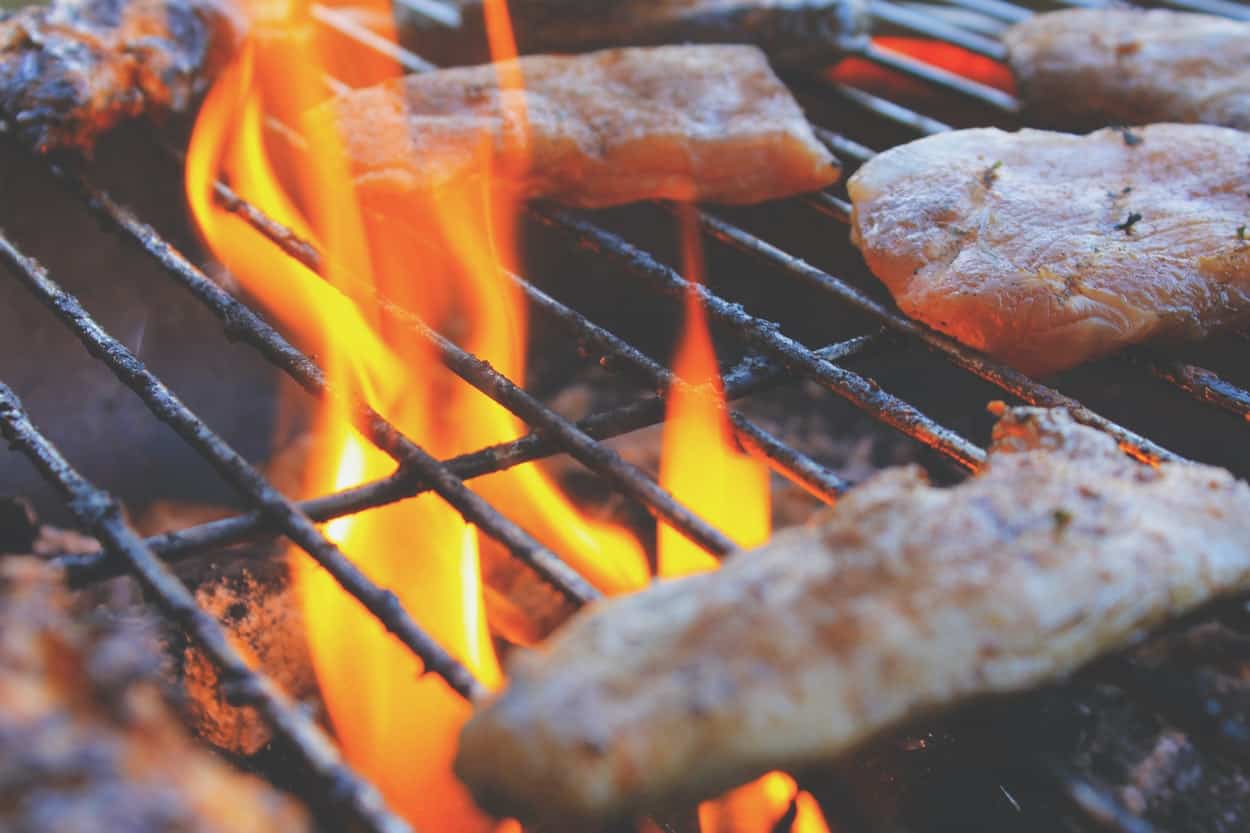 Essentials of BBQ: Grill, Digital Food Thermometer, Carving Knife, Tongs, and More
How can you save fuel when grilling or barbecuing food? The simplest thing to do is to carefully choose your grilling equipment and accessories. When you obtain all the essentials, you can do just enough smoking or grilling to avoid fuel wastage. There are many items you require when cooking food in your backyard.
Since you may not have money to buy everything, you can get a digital food thermometer and other essentials. Note that the real essentials are the tools that can bring food close to the fire without causing hazards. To begin, here is the selection of devices you need for grilling.
Digital Food Thermometer, Grill, Tongs, and Carving Knife
A grill is vital grilling equipment. Without it, you cannot smoke or roast your favorite food. When looking for the best grill brand, make sure you know the factors to consider. These are grill size, ventilation features, and user-friendliness.
Ensure that the grilling surface is spacious enough to support your cooking. A grill with a small cooking surface does not suit you if you regularly cook for many people. Choose a large cooking surface to create a hot area for searing food and a cooler surface for smoking food.
A grill with a dome lid is a nice pick if you love to roast a whole chicken or turkey. Ventilation enables free air circulation, which increases combustion when using coals. Smokers with top and bottom air vents control smoke and heat effectively.
If you cannot afford a grill with add-ons like side tables, ash catchers, and so on, do not buy it. Choose the one you can afford. A grill that functions well is fine, even if it uses charcoal, gas, or electricity. If you can easily use an electronic meat thermometer to control the heat in your grill, that is more crucial. Many top chefs, including those at ChefsTemp, trust Weber grills.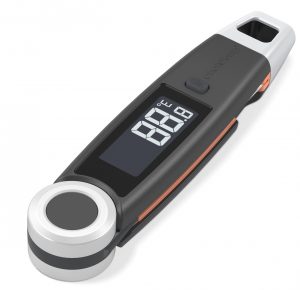 2. A Digital Food Thermometer
Beef, chicken, lamb, pork, and other meats have harmful bacteria. The best way to avoid contamination is to cook your meat to the minimum internal temperature. The USDA food chart shows safe internal temperatures for meat at different doneness levels. To measure these temperatures correctly, get the best cooking thermometer first. You have many options when selecting the correct thermometer.
Infrared thermometer – First, you can pick an infrared thermometer. It uses infrared light technology to generate a quick temperature reading. As it lacks a probe, the infrared thermometer measures temperature when you place it on top of food.
Probe thermometers – These are the best types of gadgets for smoking or grilling food. They have a probe with a tip. When you insert the metal probe in the thickest part of the meat, your probe bbq thermometer will generate a result in a matter of seconds. Some probe thermometers can transmit temperature alerts wirelessly, and others cannot. Also, some probe thermometers are oven safe and others are not. Depending on where you like to roast your food, choose the best digital food thermometer for your needs.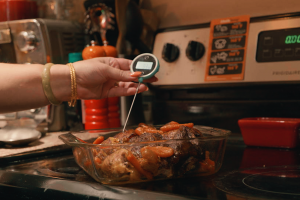 Instant read thermometer – You can choose this thermometer if you smoke small pieces of meat. It can check the internal temperature of thin meat better than that of thick meat.
When selecting the correct thermometer, consider its response time, temperature range, and resistance to elements. If you choose a remote thermometer, consider how many feet it can transmit a signal.
Tongs have different lengths. When selecting them, apply the same caution you should when choosing your grill and smoker thermometer. Tong sets for grilling food indoors should be 7 to 9 inches long. Longer ones are necessary when roasting food over the scorching fire.
You can stand away and still flip your meat as often as you wish. A pair of tongs with a spring-loaded hinge for separating the arms is more reliable and durable. Looped-head tongs do not work better than tongs with a scalloped oval head. Instead of buying aluminum tongs, opt for stainless steel tongs.
Lightweight tongs may bend easily and become unstable during usage. So, choose slightly heavy tongs for more grip and control when cooking. Read online reviews well to know the best heat-proof tongs. Some brands claim to sell heat-proof tongs but that is not true.
Get a carving knife for cutting meat. It needs to have a sharp blade with a good length. An eight-inch-long carving knife is a good tool for slicing thick cuts of meat. Make sure your best knife has an ergonomic handle for a good grip. It should not rust easily and is even better if you can put it in the dishwasher.
Other Grilling Essentials
The most vital grilling essentials are the grill, grill thermometer, and tongs. Other accessories you need to cook well include the grill brush and spatula. The grill brush is for cleaning your cooking grate to ensure that meat does not stick on it.
The most popular model consists of stiff brass bristles. These bristles catch grim easily and then they bend and lose their shape. They do not last long. It is better to choose a stainless steel brush with a detachable head.
After detaching faulty heads you can replace them with new metal bristle heads. The spatula is as essential as an instant read meat thermometer. A spatula will help you flip heavy cuts of meat to ensure both sides cook. The slotted metal spatula is a good pick, as well as a fish spatula. When working over blazing grill fire, you need to keep your distance. Opt for the spatula with a long handle to protect your hands.
Lastly, choose high-heat gloves to protect your palms when handling hot handles and things.
It is good to have all the grilling essentials we have discussed above. All the same, focus more on temperature control when you start cooking. Use your digital food thermometer effectively to check the internal cooking temperatures of meat. Control the grill temperatures and avoid common mistakes people make when smoking or grilling food. With all the essentials ready, you can have enough confidence when cooking for any number of people. Test your best food thermometer often to ensure accurate temperature readings each time you cook.
Discover more recipes and learn kitchen tricks by joining our cooking family on Facebook. 
Shop now for products used in this post: