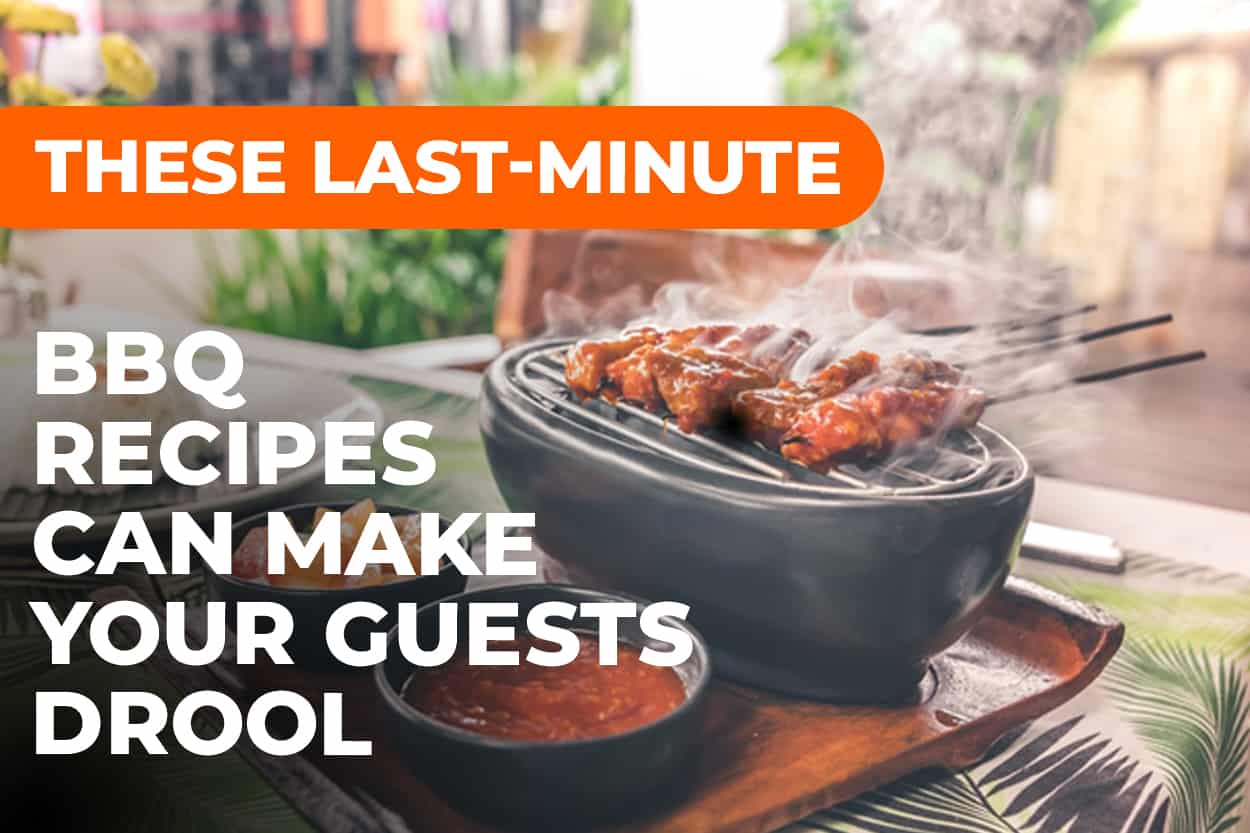 These Last-Minute BBQ Recipes Can Make Your Guests Drool
Everyone has endured the agony of the last minutes' preparation of parties. Managing parties with such a tough routine get hard. Have you ever forgotten to plan the menu and do the preps for the party at your home due to your tough routine or kids or just life! Don't worry, you're not alone; many of us have been in your shoes. Either that or you want to have a last-minute party since it's a beautiful, pleasant day. Go ahead and make your phone calls and send your SMS. If you invite 8, allow for an additional 6 guests. "Hey, I'm going to a barbecue tonight, want to come?" are highly appealing words on a warm evening. Whatever the case may be, we have some simple recipes and pointers to help you prepare for a last-minute party.
Without wasting any more time let's dive into the preparations!
Here are some ideas that will make you appear like a pro at throwing parties:
Most importantly, invite fewer people so you can cater to them properly. Inviting a huge crowd will mismanage the entire thing. Fewer people mean less preparation. So make a smart move and invite the close circle only.
Keep it simple. Be it your menu or the decorations. Look for crowd-pleasing dishes that just take a few minutes to prepare and a few minutes to cook. For that you don't have to worry, we have sorted this out for you. For the decorations just clean your house and get your nicest cutlery out don't make too much fuss about decoration. Just make your house presentable that's it.
Make it a potluck. Ask your friends if they could guests bring anything to the barbecue. For a last-minute party, it is the smartest thing to do as it will allow you to focus on the main course while people bring sides, appetizers, beverages, and desserts.
If you are going to ask your friends for a potluck, then give them suggestions as well. So that it goes with your menu.
Allow the children to assist. There is always a plethora of minor duties to complete, such as laying out cutlery and plates, filling ice tubs, and so on. It's a terrific opportunity to get kids engaged in the joy of helping around and having fun as well.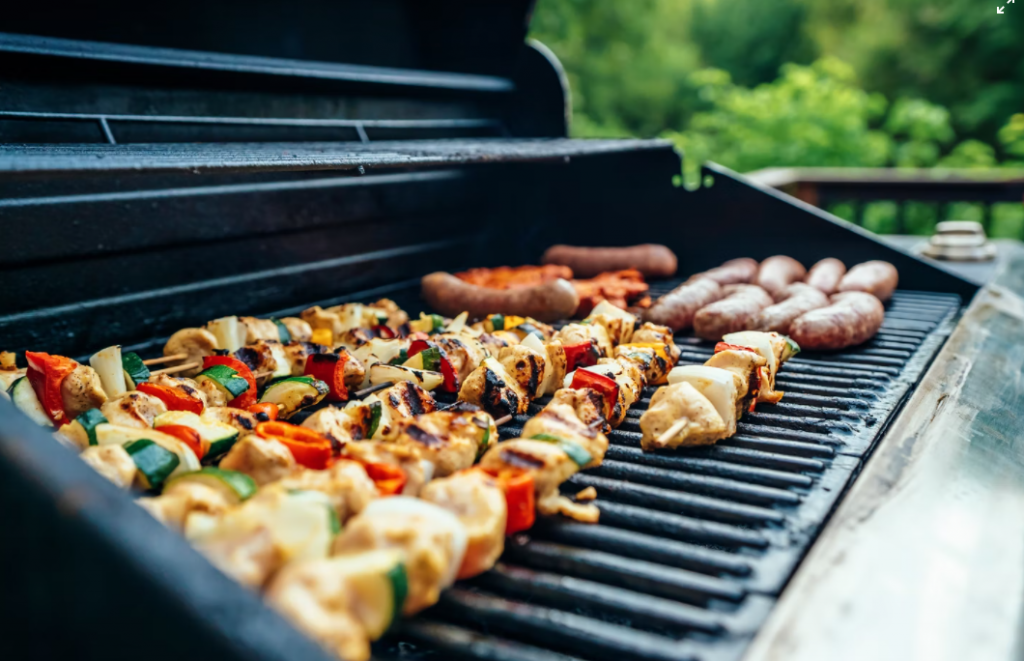 If you decide to go for hosting a potluck, provide your guests with a list of goods they should bring to the gathering, such as:
Salad: Making salads and dressings as side dishes take plenty of preparation time. So, a coleslaw or any salad can be a nice addition to the dinner table.
Desserts: Desserts are one of the most overlooked foods in BBQ parties, sweet dish after a meatier dinner sounds tempting. However, making deserts yourself can take a lot of time so this is a good suggestion for the guests to bring along.
Beverages: Ask your friends to bring along drinks as refreshments are sometimes overlooked at last-minute parties. So, pass this on to a buddy so you can concentrate on the main meal. Moreover, drinks are a necessary item at a party so you cannot afford a disaster by not having drinks at your BBQ party.
Quick BBQ Recipes for a Killer BBQ Party
Hopefully, the above tips have sorted the planning element of your party. Now, let's focus on the food. Here, we have picked out some quick BBQ fixes that are hit in such parties moreover their preparation time is not more than 30 minutes.
Ingredients
Baby back ribs, 1 rack
Soy sauce
White vinegar (distilled)
Sugar
Lemon
Onion (chopped)
Garlic (minced)
Ginger (minced)
Season with salt and pepper to taste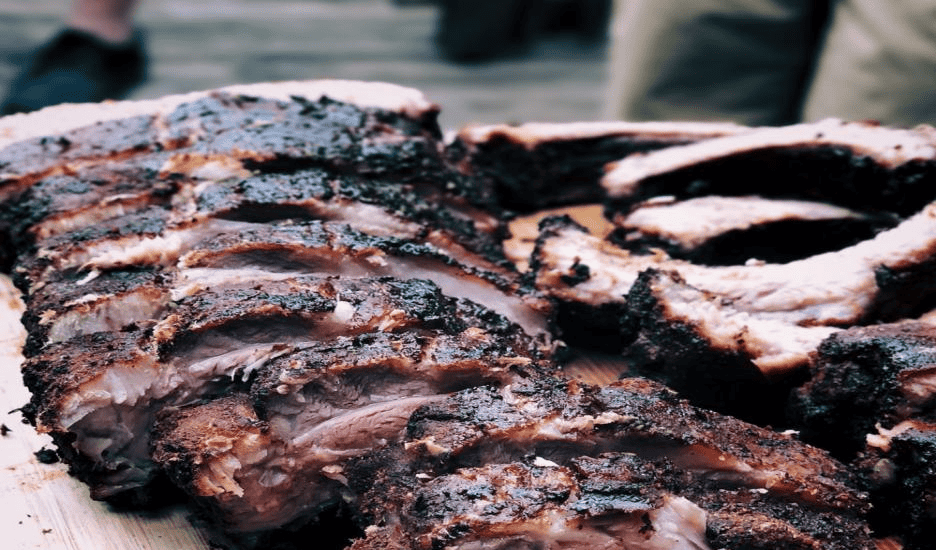 Method
Cut the ribs into slabs of four ribs each.
Combine soy sauce, distilled vinegar, sugar, lemon, onion, garlic, ginger, salt, and pepper to make the marinade.
Place the ribs in the marinade and leave for at least 1 hour, but up to 24 hours.
Remove the ribs from the marinade and grill over an open fire until done all the way through.
Ingredients
Orange juice
Brown sugar
Rice vinegar
Soy sauce
Chili paste
Fish sauce
Garlic cloves, peeled and mashed
Pound skirt steak, trimmed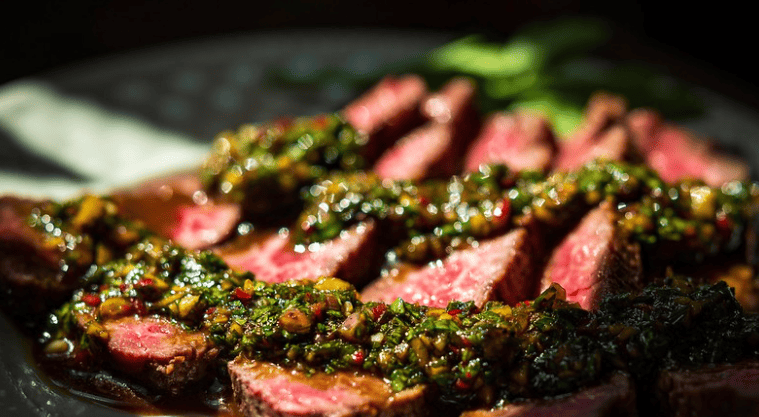 Method
Preheat the grill to medium-high heat and liberally oil the grill grate.
In a large mixing bowl, combine the orange juice, brown sugar, rice vinegar, soy sauce, chili paste, fish sauce, and garlic. Marinate the skirt steak for 15 minutes.
Cook the steaks on the prepared grill for about 4 minutes on each side, or until they are browned, hot, and slightly pink in the middle. Put an instant meat thermometerin the thickest part and that should read 140 degrees F (60 degrees C).
Ingredients
Mayonnaise
Dried oregano
Paprika
Cayenne pepper
Salt
Freshly ground black pepper
Boneless, skinless chicken breasts
Chopped fresh parsley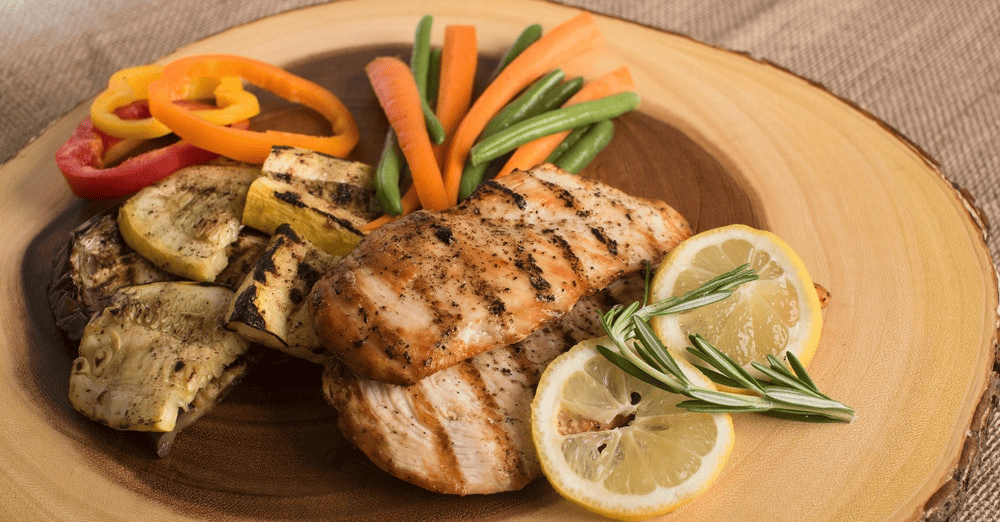 Method
Preheat the grill. Meanwhile, in a medium mixing bowl, combine the mayonnaise, oregano, paprika, cayenne pepper, salt, and pepper.
When the grill is hot, spread a quarter of the mayo mixture all over each chicken breast.
Grill the chicken breasts for 5 to 6 minutes on each side, or until the chicken internal temp reaches 160 degrees F (71 degrees C). To check the temperature, use Finaltouch X10 instant-read meat thermometer.
Now attractively browned on both sides to get a crispy finish.
Garnish with parsley and serve right away.
Using a kitchen thermometer is essential while using grills and making BBQ. Nobody wants to serve or eat undercooked or overcooked meat. Moreover, it wastes a lot of time and energy. We highly recommend using a kitchen thermometer, especially while cooking for parties.
Finaltouch X10 is one of the best instant-read meat thermometers available in the market. It is super-fast and efficient and has a probe that rotates up to 270 degrees F (132 degrees C). This meat thermometer is going to enhance your cooking skills to perfection.
You can stick a temperature chart magnet on the refrigerator or grill, to check the target temperature at any time.
You are all ready to throw a BBQ party now. It's time to send in some invitations and show off your cooking abilities and party hosting skills.
Discover more recipes and learn kitchen tricks by joining our cooking family on Facebook. 
Shop now for products used in this post: