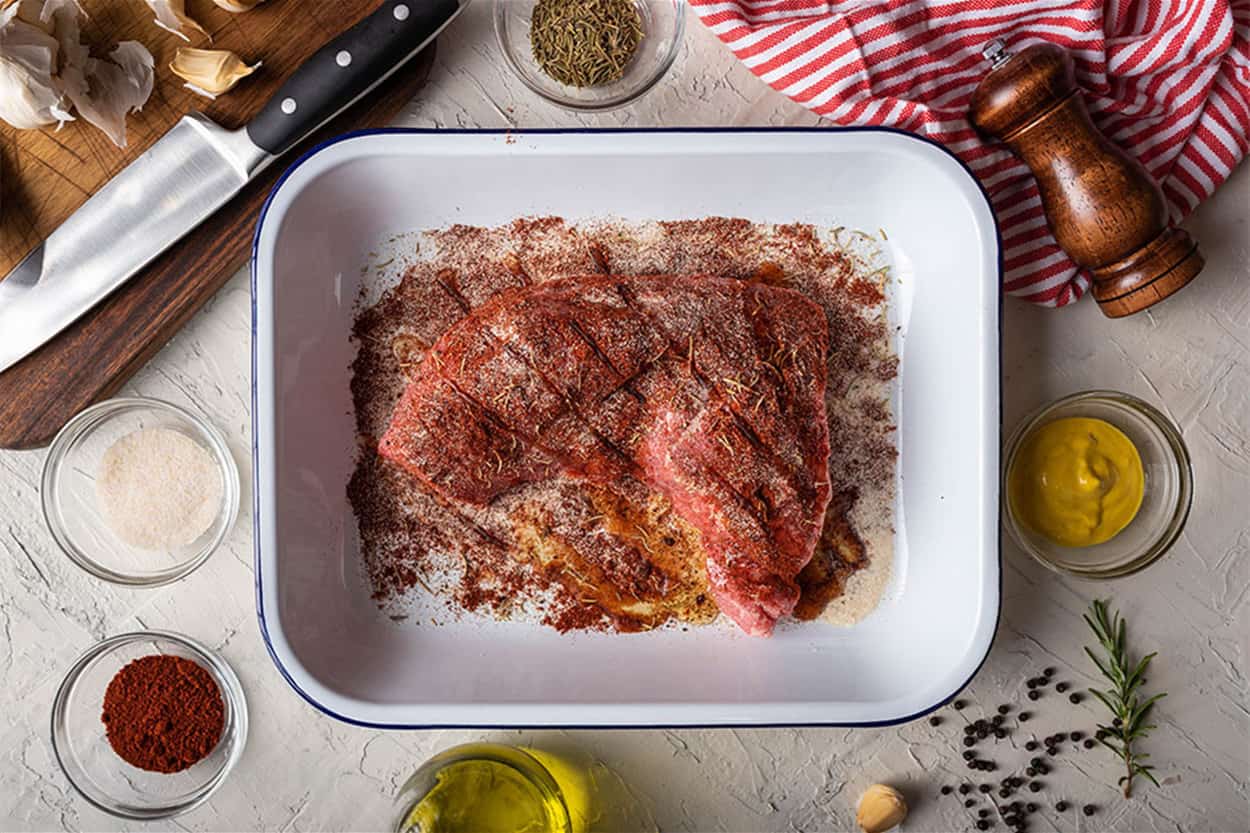 Rubs or Sauces – Getting the Perfect Flavor & Temp!
When meat is cooked properly, the natural flavors of the meat are great alone; however, sometimes people want to add unique tastes of bbq sauce for extra flavor. There is something about the right balance of salt, sugar, and aromatic rubs and sauces that add the perfect flavor to a good piece of meat. Whether you're an expert Pit Master or a beginner, there are a wide range of rubs and sauces that you can buy or whip up yourself to achieve the perfect flavor for your meat.
Whatever you decide, pulling off the perfect flavor for your meat requires patience and care. Another thing that is crucial to achieving a juicy, tender, and flavorful piece of meat is having a meat thermometer handy. Whether you are smoking, grilling or barbecuing meat, using a high quality meat thermometer eliminates the guesswork that comes with cooking, resulting in the perfect meal. You won't ever have to worry about your food being undercooked or overcooked when using the meat thermometer.
With that being said, the goal for any barbecuer is to cook delicious food. Once you have that down, your barbecues are destined to be a crowd-pleaser. There are a number of ways to bring out the flavors of your meat, as there are many different flavor elements incorporated into dry rubs and sauces. It ultimately depends on the types of flavors you want to add to your food. Therefore, it's all about your own preferences. For instance, if you are trying to achieve a tabasco or soy sauce taste, then the sauces itself might be your best bet, as you can't necessarily achieve those particular flavors through a dry rub. However, if you prefer more aromatic dry rubs with herbs and spices, then a dry rub might be best for you.
What is a Dry Rub?
Dry rubs are a great way to infuse flavor into the meat. A dry rub is quite simple–it's a combination of spices, herbs, and sugar. Typically, there are a few different flavors in a dry rub, which are sweet, savory, and spicy. These three elements together create a burst of flavor that will enhance the taste of your meat exponentially. 
Dry rubs work well for foods that cook slowly. Dry rubs can be used on a wide range of foods, including beef, fish, chicken, pork, lamb, and much more. There is certainly no limitation and a quality dry rub is always great.
What is a Wet Sauce?
Sauces add flavor wherever you need it. You can add it while your meat is almost done cooking or once it's done. When you add sauce towards the end of its cooking time, it can also act as a marinade and tenderizes the meat. However, wet sauces are typically best for meats that require an extended period of time for cooking. For instance, a wet sauce is great for ribs, as they are intended to cook for hours. However, this rule of thumb doesn't always apply. 
Keep in mind that most wet sauces have sugar, which can burn if you put the sauce on too early. Therefore, it's important to keep that in mind when using a wet sauce that involves sugar, like a BBQ sauce.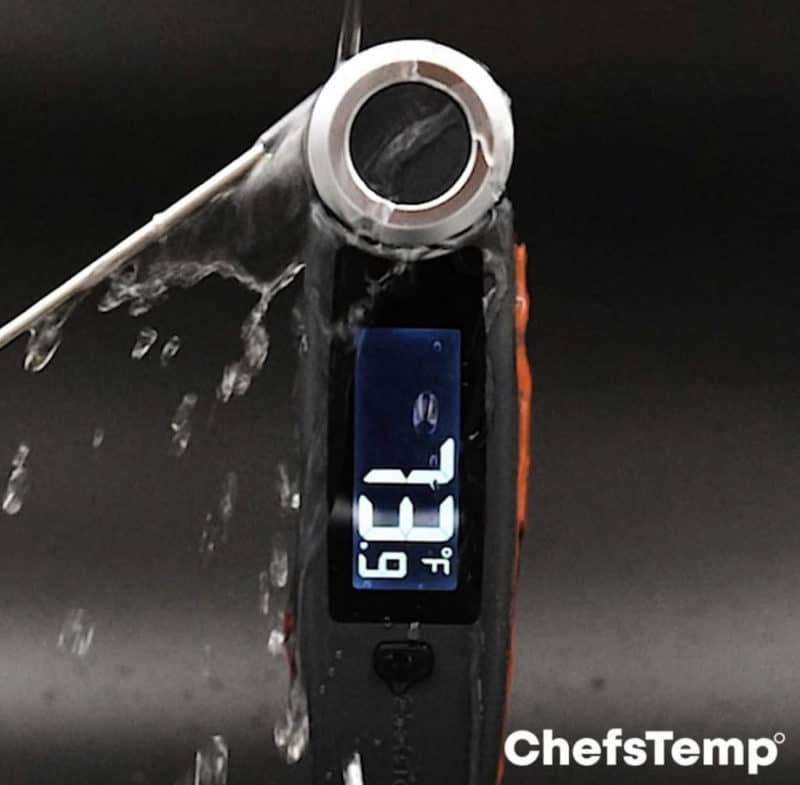 Can I Use a Wet Sauce and A Dry Rub?
Yes, many barbecue fans use both a dry rub and a wet sauce. The dry rub is applied first and then a mop sauce can be applied while it's cooking, and then a wet sauce at the end. You can also serve a wet sauce on the side.
What Is A Mop Sauce?
A mop sauce is much like any other sauce; however, it is a thin, watery substance that is applied with a kitchen tool that looks like a mop and makes it easy to apply large amounts of the sauce at once. A mop sauce contains less sugar, as it is applied throughout the cooking process and because it contains less sugar, it will not burn like regular thick sauce. A mop sauce adds moisture to the meat throughout the cooking process so that it doesn't dry out. Mop sauces can be applied when smoking, grilling, or barbecuing meat even though it is most popular for smoking meat.
Should I Rub In or Sprinkle It On?
Well, it's called a dry 'rub' for a reason, which means don't just sprinkle it on! You should massage the rub into every nook and cranny on the meat. Really get in there and take advantage of your rub to make sure you rub it in well so it doesn't fall off.
Getting The Right Temperature 
Think of your meat as the foundation. You have to get the meat right to ensure the flavor, tenderness, and juiciness is there, and of course, you want your dry rub or sauce to complement your meat as well. Therefore, temperature is everything. You don't want to have to deal with the guesswork every time, as this will not bring you consistent results and may cause your meat to not cook enough or overcook, resulting in dry, tasteless meat.
Using a high quality meat thermometer is everything when it comes to barbecuing, smoking, and grilling meats. It will make your job easier and provide an accurate reading so you won't have to worry about how your meat is going to come out. 
If you want to cook like a pro, then you have to get a meat thermometer like a true barbecue aficionado.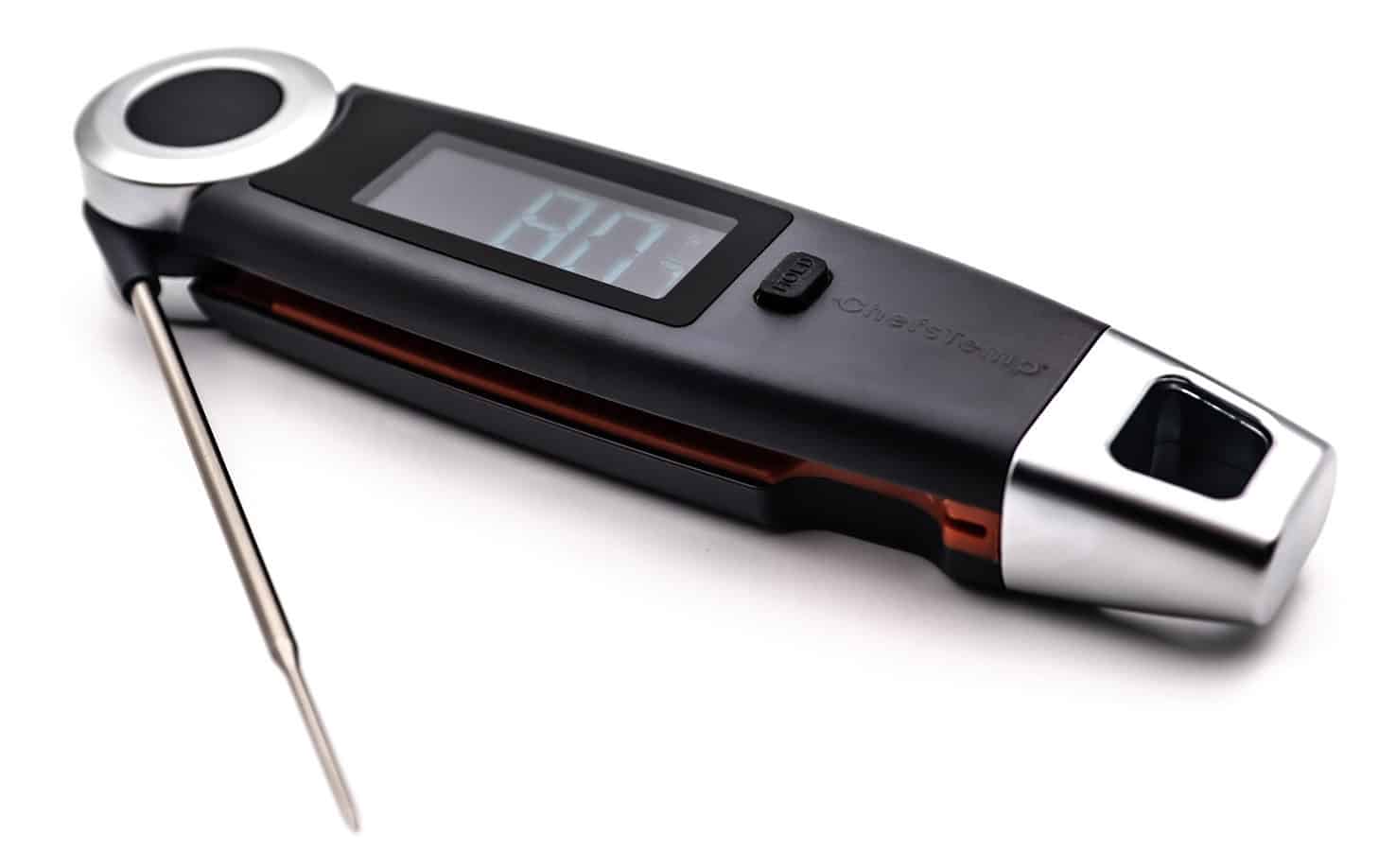 Finaltouch X10
The Finaltouch X10 thermometer from ChefsTemp gives an accurate reading not only for the inside of food but for surface temperatures as well.  The diversity of the thermometer's usage is second to none compared to other thermometers.  By getting a reading within 1 second, the Finaltouch X10 from ChefsTemp is prepared to take on any task it is given.
Discover more recipes and learn kitchen tricks by joining our cooking family on Facebook. 
Shop now for products used in this post: