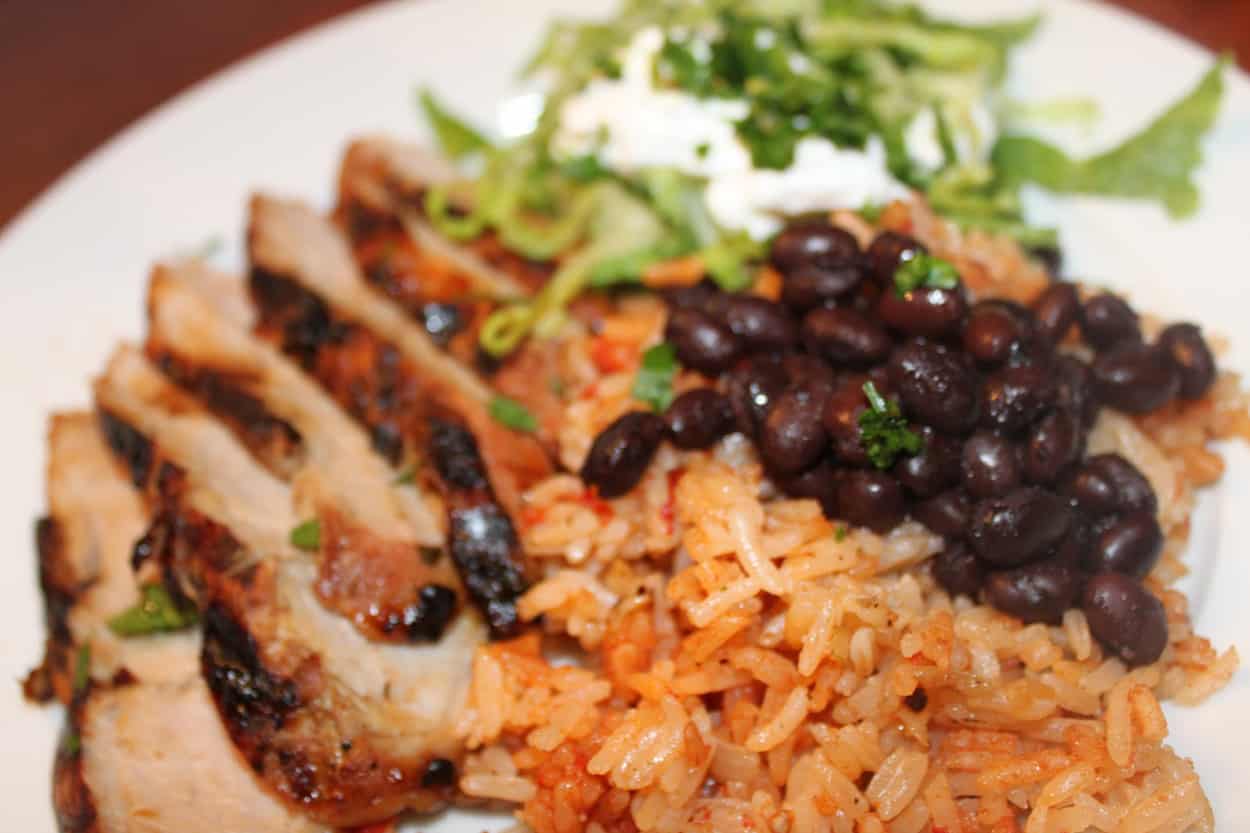 Cuban Pork Loin with Black Beans and Rice
We can't always be in Miami but we can bring the taste of Little Havana home any time with this delicious pork recipe. You get the flavor with the pork, citrus, garlic cumin and oregano. Once this moist pork hits your tastebuds, close your eyes and you will be dancing the night away.
Prep Time: 45 minutes
Cook Time: 1 hour
Serving Size: 4
Ingredients:
      Pork Loin:
1 pork tenderloin
Zest of 1 orange
Zest of 1 lime
Juice of 1 grapefruit
Juice of 1 orange
Juice of 1 lime
1 tbsp cumin
1 tbsp oregano
2 tbsp fresh cilantro, about a handful
2 cloves garlic
1 tsp salt
1 tsp black pepper
     Rice & Beans:
1 cup of rice
1 27 oz can of black beans, rinsed and drained
1 4 oz can of diced green chiles
1/2 onion, finely chopped
2 cloves, minced garlic
1 tsp oregano
1 tsp cumin
2 green onion, finely chopped
1 tsp lime juice
1 tbsp oil
Salt
Black pepper
Directions for Pork Tenderloin: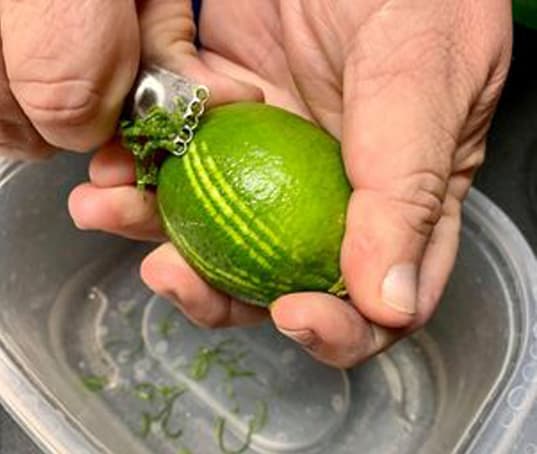 Step 1
Zest the orange and lime into your blender.
This tenderloin is all about the marinade. Pork is one of the best meats for marinating it accepts taste very well and can always use the extra moisture.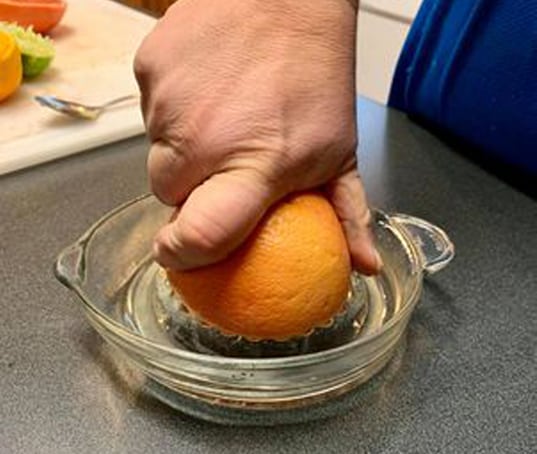 Use a juicer to juice the grapefruit, orange and lime. Add juice into a blender.
If you don't have a juicer, a little forearm exercising squeeze by hand is all you need to get the job done. Cooking & exercise combined now tell me what's better than that.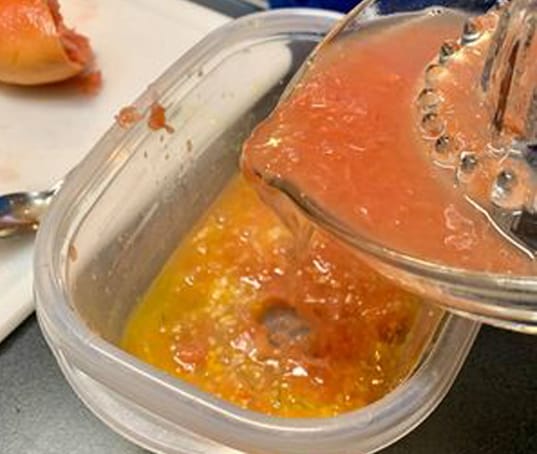 Step 3
Add cumin, oregano, cilantro, garlic, salt and pepper to a blender, and blend until herbs & zest is blended into very small pieces.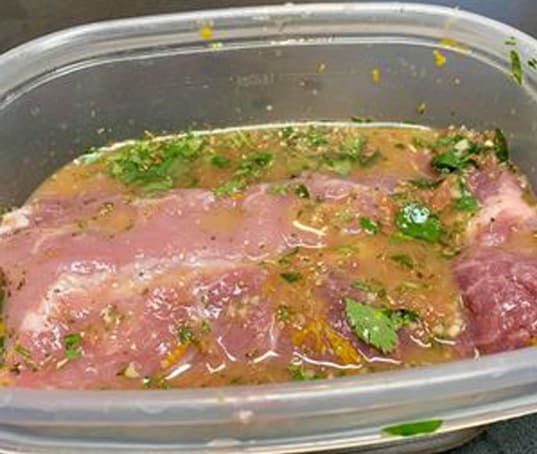 Using an injecting needle and syringe inject the marinade through the center of your tenderloin. Place your loin in a ziplock bag with remaining marinade and marinate overnight in refrigerator.
When injecting meat always insert your needle into the thickest section and as you inject move your needle around side to sideband you pull it out. This will help ensure you get more injections spread out throughout the meat but importantly, will prevent large pools of marinade in one spot.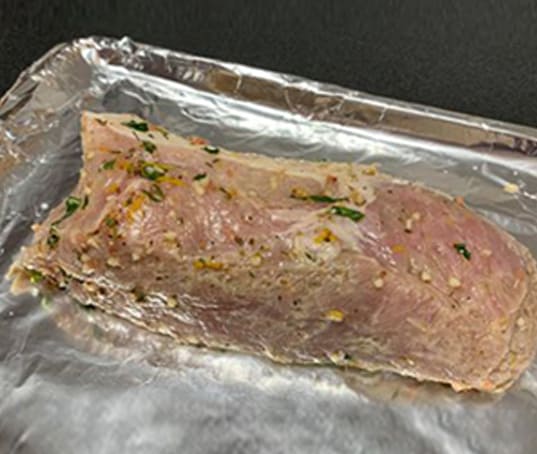 Step 5
Preheat grill on high to 500º and remove the loin from marinade.
One of the age-old debates is done you cook meat cold or let it come to room temperature. While 90% of the time I like to allow meat to come to room temperature I have two exceptions, poultry, and injected meats. We did all that work injecting our meats I want to ensure it remains in there before we cook it.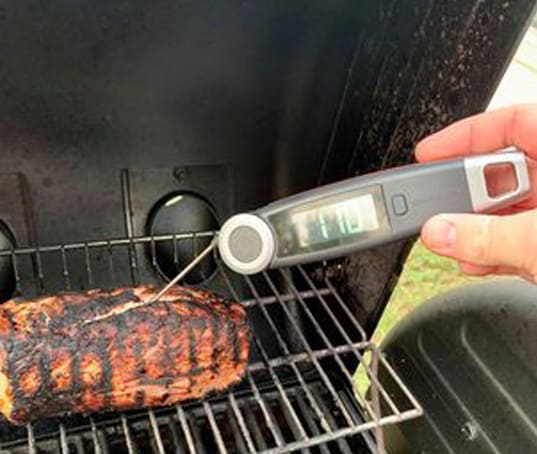 Step 6
Place the tenderloin on your grill on high heat searing each side.
Searing is crucial when cooking meat. Not only does it create a bark of flavor & texture on the outside, it helps lock in the moisture inside.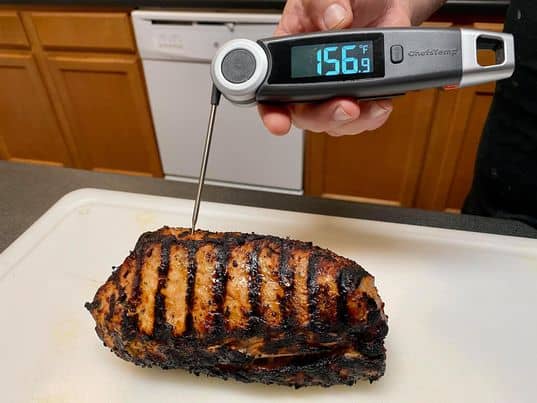 Once you have seared your tenderloin, place the loin on the top rack and cook to an internal temperature of 150º on your thermometer.
If you do not have a top rack you can reduce the heat to medium. Check your internal temp frequently using an instant read thermometer to avoid overcooking.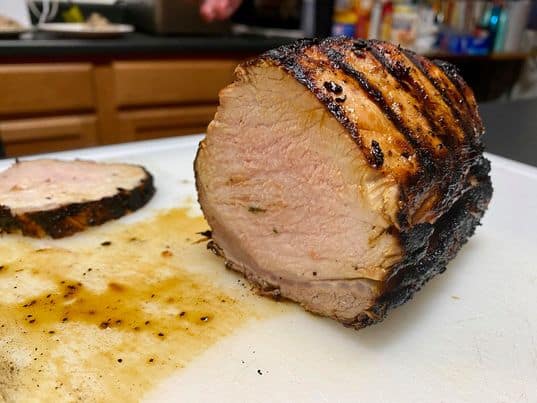 Step 8
Allow your tenderloin to rest for 3-5 minutes before slicing. Resting allows all your juices to return to the middle making sure you have delicious moist meat.
Slice rested tenderloin into 1/2 inch medallions and serve with beans & rice.
Directions for Beans & Rice: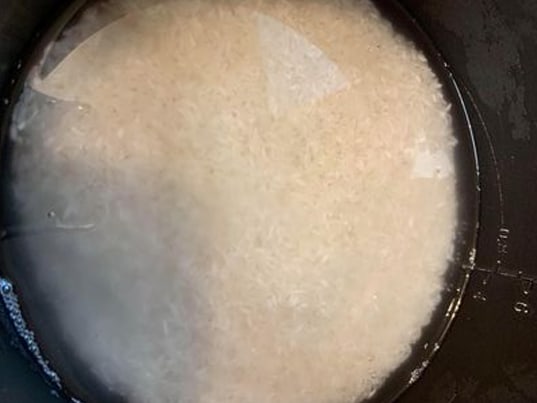 Cook 1 cup of rice in a rice cooker or stove top. Rinse rice until clear and drain. Add equal parts rice to water and season with salt. Follow directions on package if cooking on the stovetop.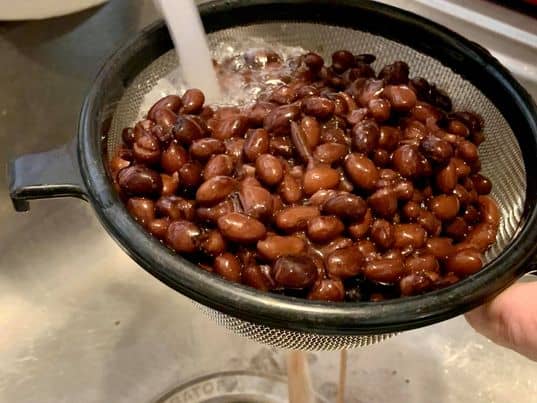 Add oil and onion to a skillet with a pinch of salt. Sauté until onions become translucent then add green onions, garlic and green chiles.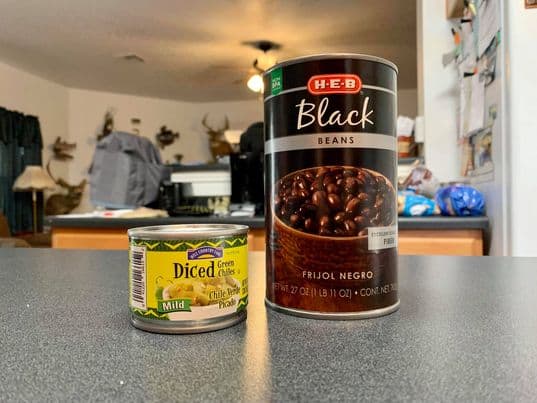 Add cumin and oregano to skillet and sauté until they become fragrant.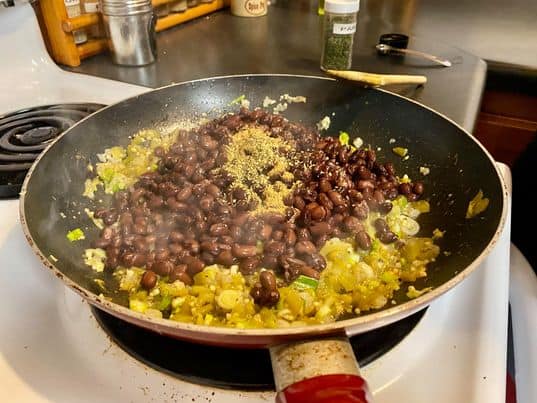 Add the rinsed and drained black beans to skillet and cook until the beans are warm.
In a large mixing bowl, add your rice and bean mixture together. Add lime juice into rice and stir to combine.
This side dish goes great with chicken, pork or fish regardless of if it's a Cuban dish or not.
Using a digital meat thermometer is the easiest and most effective way to measure temperature and ensure the pork is cook throughout. Pork is especially prone to infection but with changing practices within the food industry it has reduced the risk of food borne illnesses. Make sure the thermometer is not touching bone and is inserted into the thickest part of the pork. Additionally, be sure to clean your thermometer probe with soapy water before and after each use.
Not only is this tenderloin great on its own, but it is also the perfect start to an amazing Cuban sandwich. I try to make enough so the leftovers can be used to make Cuban's for lunch the next day. One cook, 2 meals, now that makes me what to salsa the night away!
Cuban pork tenderloin is marinated with citrus fruit, garlic, cilantro, cumin, and oregano. It is grilled to perfection and sliced after resting. The side dish is rice & black beans with green chiles.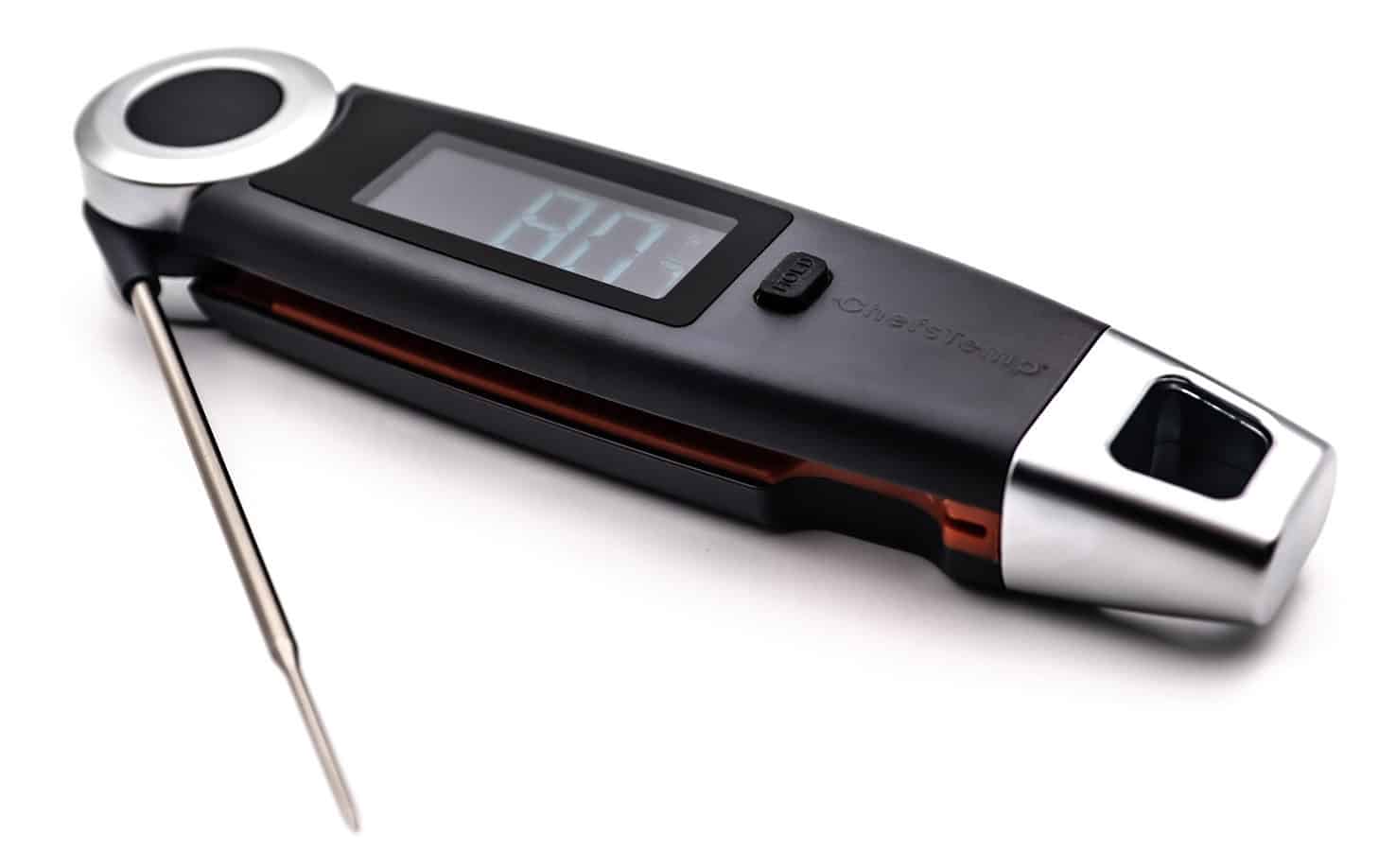 Finaltouch X10
The Finaltouch X10 thermometer from ChefsTemp gives an accurate reading not only for the inside of food but for surface temperatures as well. The diversity of the thermometer's usage is second to none compared to other thermometers. By getting a reading within 1 second, the Finaltouch X10 from ChefsTemp is prepared to take on any task it is given.
Discover more recipes and learn kitchen tricks by joining our cooking family on Facebook. 
Shop now for products used in this post: