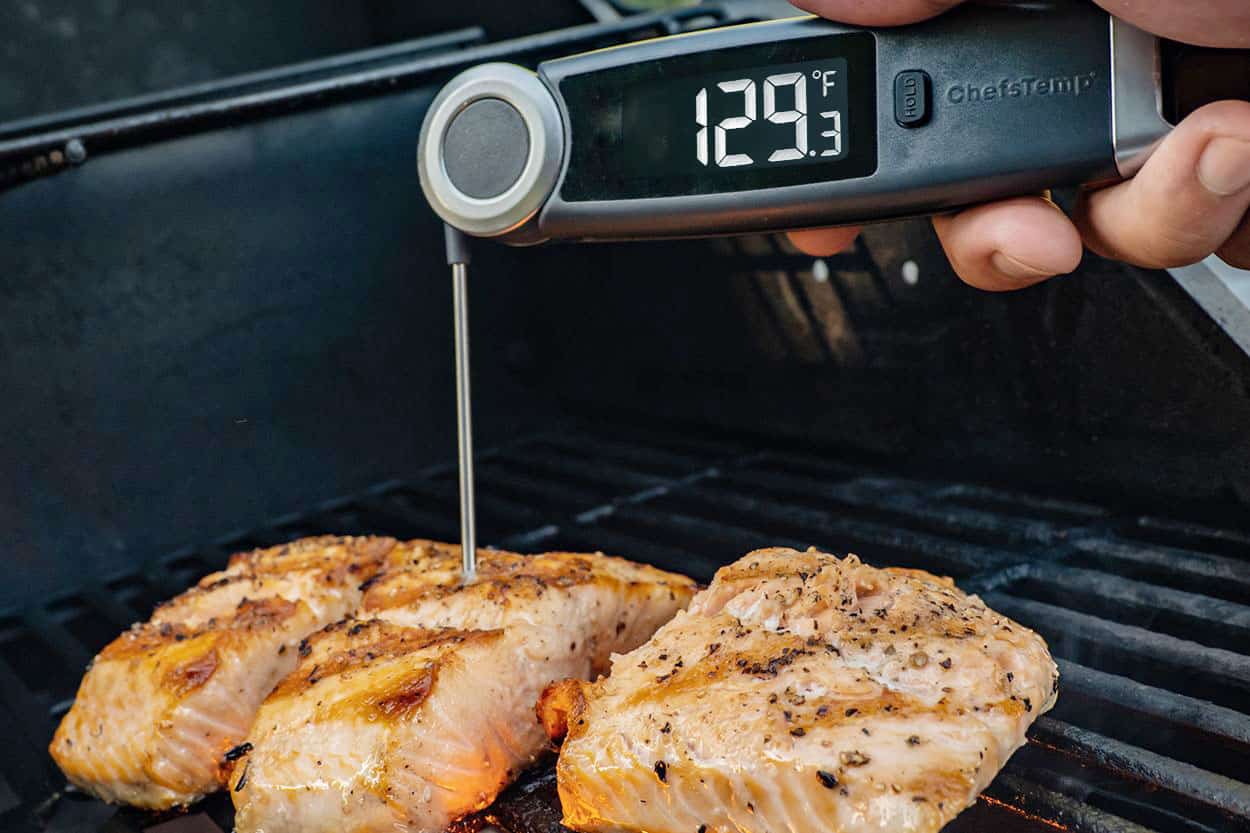 Do's and Don'ts When Using an Instant Read Thermometer
An instant read thermometer is an essential tool in regulating food temperature. Whether cooking, storing or serving, a food thermometer is important in keeping temperatures at optimum. It helps in keeping food out of the temperature danger zone, hence protecting your family from foodborne illnesses. It also keeps you under control in ensuring that all food is maintained at the right temperatures.
Why Use an Instant Read Thermometer?
1. To regulate temperature when cooking – It is very difficult to tell when food is ready by just looking at it. Some people set timers to monitor food doneness, others taste the food, while some believe in looking at the color change. All this is fiction and you may end up with overcooked or undercooked food. Overcooked food is equally dangerous as undercooked food.
Overcooked food eliminates essential nutrients and vitamins and may also give room for bacteria growth leading to metabolism problems. On the other hand, undercooked food may lead to food poisoning and other foodborne infections. This affects even the taste of food. The fact is, the only sure way of determining the doneness of food, is by using a digital food thermometer.
2. To regulate temperature during storage – How do you determine the ideal time for storing food and the degrees to maintain in your storage? Food products differ in the temperatures under which they should be stored. Some food requires refrigeration while others can only be stored in a deep freezer. Either way, the temperature needs to be monitored or else your food will be exposed to the temperature danger zone. It is therefore important to have a kitchen thermometer suitable for cold food.
3. To regulate temperature when serving – Taking care of what you and your family are consuming should be a priority and not an option. You don't have to spend unnecessary health costs due to what is avoidable. Therefore, it is important to maintain optimum temperatures even at room temperature. Check temperatures from time to time to take the necessary precautions respectively.
Some food may require heating after some time while others may require refrigeration. Consider using your best food thermometer to take the right action when need be. At this point also, it is important to observe the necessary hygienic practices. Clean your thermometer after every single use to avoid cross-contamination.
How to Use an Instant Read Thermometer Effectively?
A kitchen thermometer is not a complicated gadget and therefore it does not require special skills to use it. Again, most food thermometers have a large display and large digits making it is easy to read. Others have a backlight and therefore they are ideal to use even at night. The following are ways in which you can use your meat thermometer properly:
1. Test your thermometer – Use boiling water or ice to determine whether your food thermometer is functioning accurately. If there is an error you can reset it.
2. Calibrate regularly – Due to ambient temperatures, your instant cooking thermometermay begin to drift. This is where you measure the temperature of the same food more than once at the same time and receive different readings. It is therefore important to calibrate your thermometer from time to time to avoid that situation.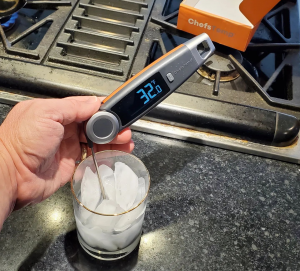 3. Don't use it in a hurry – You should be very careful when using your kitchen thermometer. Ensure you wait for the recommended amount of time to have your readings accurately.
4. Clean properly – Clean your thermometer after every use and before keeping it in its storage point. Use detergents and disinfectants to clean your kitchen thermometer. This will have it serve you a long way. Also, most digital thermometers are waterproof, so there is no excuse why you should not clean them regularly.
What to Do When Using an Instant Read Thermometer?
1. Choose the best instant read thermometer – Do thorough research on the type of food thermometer you want and make sure it suits your requirements. Some thermometers can only serve certain functions. Some are suitable for meat while others are suitable for light food.
2. Insert your thermometer at the right place – Insert it at the thickest part of the meat. Ensure it does not touch the bone as this may alter the readings. Also, ensure that it does not touch the bottom of your pan as this may give false readings.
3. Check the food temperature early and regularly – Make regular use of your thermometer. This will help you maintain the right internal temperatures of your food.
4. Calibrate your thermometer – Just like we discussed earlier, you need to calibrate your best cooking thermometer When you realize that it is giving you different readings for the same food at the same temperature level, reset it and let it rest for some time before using it again.
What to Avoid (Don'ts) When Using an Instant Read Thermometer?
1. Don't touch the bone, fat, or the bottom of your pan – Meat heats faster than the bones so if you happen to hit the bone your readings will be interfered with. Also, the pan happens to be hotter than other food so when you touch it, you end up with false readings.
2. Don't forget to remove your meat some minutes earlier – Always remove your meat like 10 minutes before the optimum temperatures especially thick cuts. This is because the internal temperature of the meat is capable of cooking the meat to optimum temperatures even when it's away from direct heat.
3. Don't forget to take readings on different spots – You cannot conclude that the current temperature of your food is that optimum when you have only measured the temperature once. You need to insert your thermometer in different spots before the conclusion.
When you use your best instant read thermometer, food safety is a guarantee. Ensure you do what you are supposed to do at the right time and avoid what you are not supposed to do. This way, you will have your thermometer serve you for a long time. Also, the optimum temperatures of your food will be so constant.
Discover more recipes and learn kitchen tricks by joining our cooking family on Facebook. 
Shop now for products used in this post: