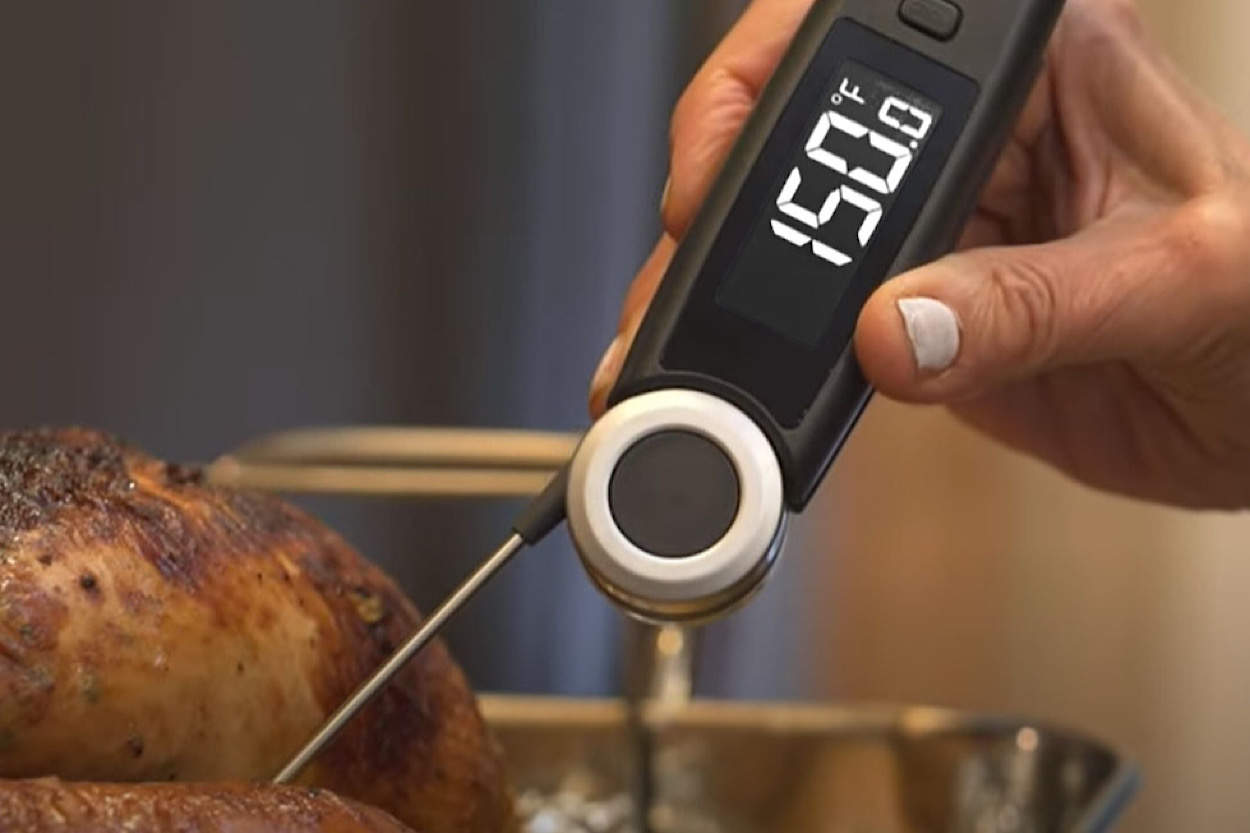 The Essential Kitchen Gadget: 10 Reasons Why Every Home Cook Needs a Chefstemp Thermometer
Are you tired of overcooked or undercooked meals? Does the thought of serving a perfectly cooked dish seem like a dream? Worry no more! The ChefsTemp thermometer is here to revolutionize your cooking experience. In this blog post, we'll explore the top 10 reasons why every home cook needs this indispensable kitchen gadget, complete with images to showcase its amazing features.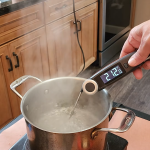 One of the most important aspects of cooking is getting the temperature just right. With the ChefsTemp thermometer, you can ensure that your food is cooked to perfection every time. Its highly accurate temperature reading eliminates the guesswork and takes the stress out of meal preparation.
2. Quick and Easy Temperature Readings
No more waiting for slow, outdated thermometers! The ChefsTemp thermometer offers lightning-fast temperature readings in just 1 second, saving you precious time and making your cooking experience smoother and more enjoyable.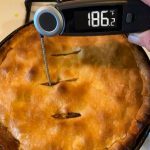 From grilling to baking, the ChefsTemp thermometer is your go-to gadget for a wide range of cooking techniques. Use it to check the internal temperature of meats, fish, poultry, bread, and even desserts like custards and pies. Its versatility will make it an invaluable tool in your kitchen.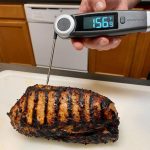 Foodborne illnesses can be a serious concern, especially when it comes to undercooked meat and poultry. The ChefsTemp thermometer ensures that your food is cooked to the proper temperature, eliminating the risk of harmful bacteria and keeping you and your family safe.
5. Long-lasting Battery Life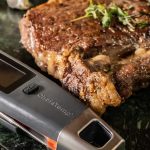 With its energy-efficient design, the ChefsTemp thermometer boasts a long-lasting battery life, so you won't have to worry about constantly replacing batteries. Its auto shut-off feature helps preserve battery life, giving you more time to focus on your culinary creations.
6. Durable and Waterproof Design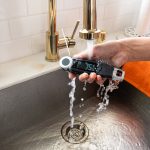 The ChefsTemp thermometer is designed to withstand the rigors of daily kitchen use. Its durable, waterproof construction ensures that it can handle accidental spills and splashes, making it a reliable addition to your kitchen arsenal.
Cleaning your ChefsTemp thermometer is a breeze! Simply wipe it down with a damp cloth or wash it under running water. Its waterproof design means you don't have to worry about damaging the device while cleaning.
The ChefsTemp thermometer comes with a magnetic backing, making it easy to store and access. Attach it to your fridge, oven, or any magnetic surface, so it's always ready for use.
9. Large, Easy-to-Read Display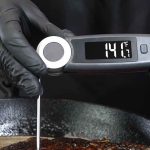 Tired of squinting at tiny displays? The ChefsTemp thermometer features a large, easy-to-read digital display, ensuring that you can quickly and effortlessly read the temperature. Its backlit screen makes it easy to use in low-light conditions, so you can cook with confidence no matter the time of day.
10. Improve Your Culinary Skills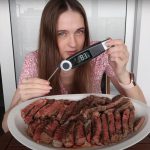 With the ChefsTemp thermometer, you'll not only ensure perfectly cooked meals but also improve your culinary skills. By learning the optimal temperatures for various dishes, you'll gain a better understanding of the cooking process, allowing you to experiment with new techniques and create your own signature dishes.
The ChefsTemp thermometer is truly the essential kitchen gadget that every home cook needs. From precision cooking to food safety, this versatile and durable device offers numerous benefits that will elevate your cooking experience. Say goodbye to overcooked or undercooked meals, and embrace the confidence that comes with consistently delicious results. Don't wait any longer – invest in a ChefsTemp thermometer and unlock your full culinary potential!
Discover more recipes and learn kitchen tricks by joining our cooking family on Facebook. 
Shop now for products used in this post: