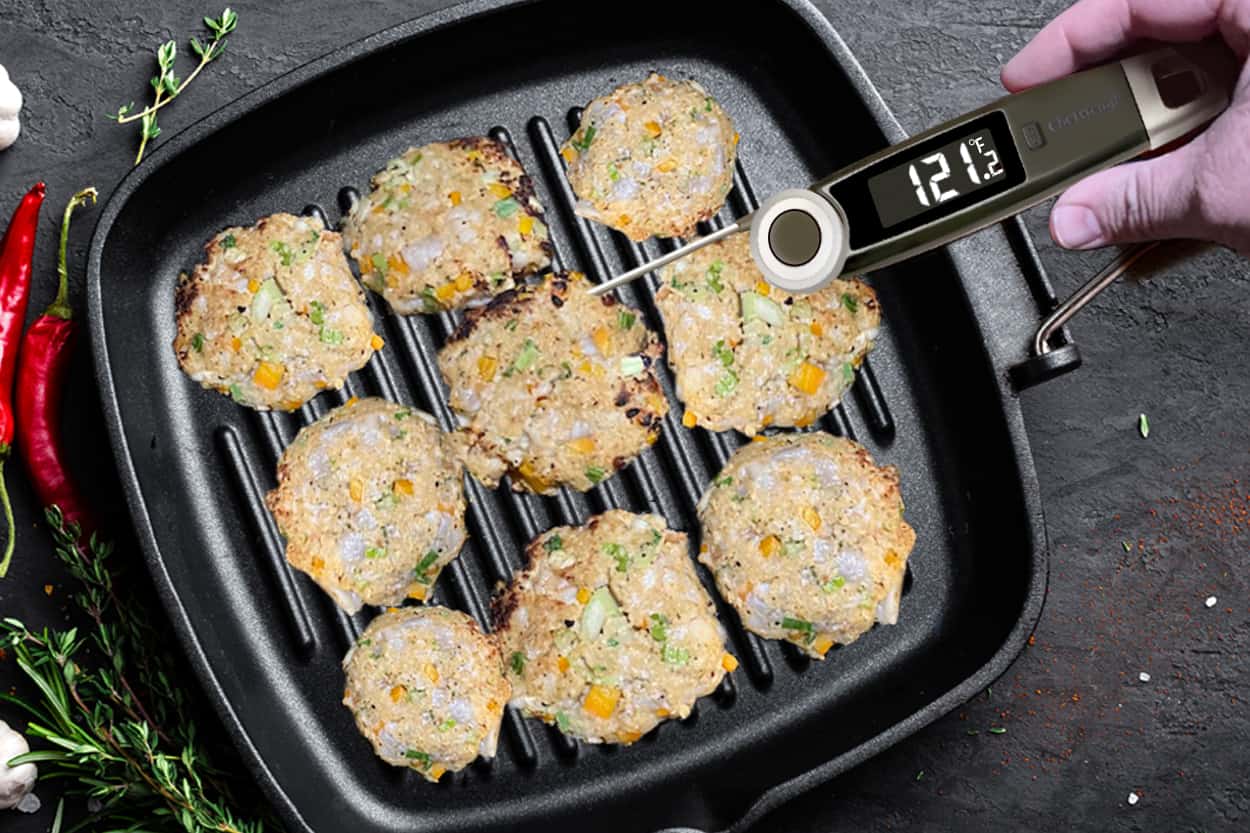 Shrimp Burgers
Prep Time: 30 minutes
Cook Time: 8 minutes
Ingredients:
1pound Shrimp, peeled and deveined
1/4cup red bell pepper, finely chopped
2clove of garlic, finely chopped or 1 tbsp minced garlic
2green onion, finely chopped
1/4cup celery, finely chopped
1large egg whisked
pinch of salt
pinch of black pepper
2tsp Old Bay seasoning
1tbsp lemon juice
1tbsp Dijon mustard
1tbsp Worcestershire sauce
1/2cup panko bread crumbs, more if needed to reach desired consistency
5 miniKaiser Rolls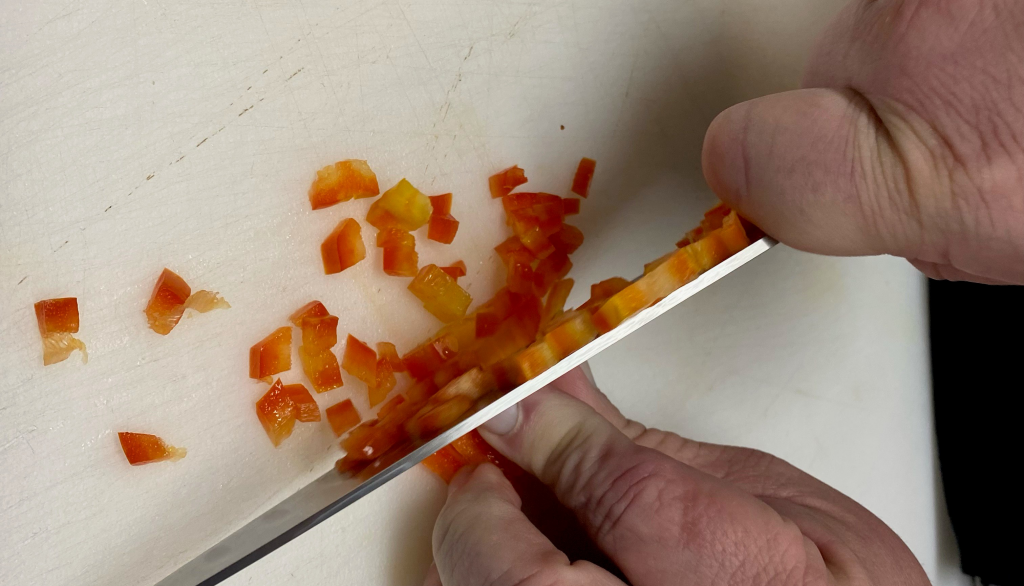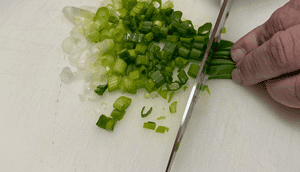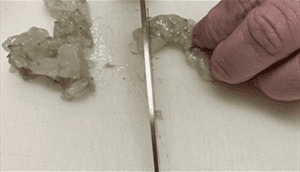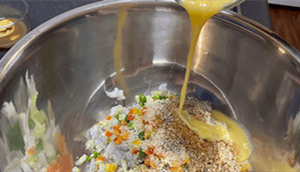 To begin, finely chop red bell pepper, green onions, garlic and celery, set aside. If you prefer your veggies smaller, you can pulse them in a food processor to achieve desired texture. In a small bowl, whisk one large egg. Peel and devein shrimp. I like to use large shrimp because they are easier to peel and devein. Roughly chop shrimp or pulse in food processor 3-4 times to desired consistency. To achieve the best texture for the burger, I like to chop my shrimp into various sizes but it is up to you. In a large mixing bowl, combine finely chopped vegetables. Add lemon juice, Dijon mustard, Worcestershire sauce, and whisked egg. Stir to combine. Add shrimp, Old Bay, and salt & pepper to the mixture. Stir to combine. Fold in panko bread crumbs, add more panko if needed. Form into 5 evenly sized balls, approximately the size of a tennis ball. Gently press down to form patties. Place patties on a sheet pan and refrigerate for 20-30 minutes. This allows the patties to firm up.
Pre-heat grill to 400º. Place greased grill mat on grill grate. If you do not have a grill mat, patties can be placed directly on a clean, greased grill grate. Be sure to clean and oil the grill grate to avoid the patties sticking. Do not apply oil or spray to an open flame, use a clean towel and spray or coat with oil then wipe the grill grate down before starting the grill. Cook for 4 minutes then flip, cook for another 4 minutes until the reading on the thermometer reads 120º. While cooking burgers, place sliced and oiled kaiser rolls on the grill grate for 1 minute. Serve on a toasted bun with a choice of toppings. I like mine with mayonnaise, tomato and lettuce. My wife is all about the fresh sliced avocado while my daughter likes hers simply with remoulade sauce.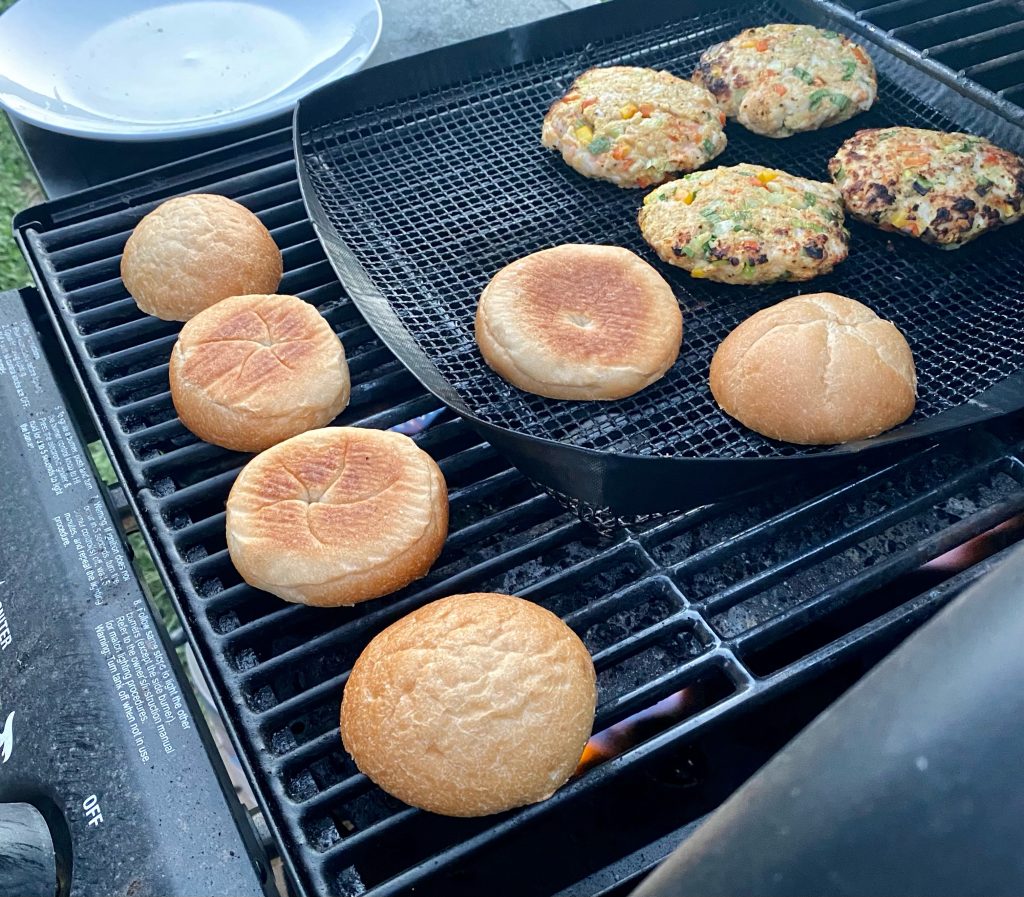 There are no worries when using the ChefsTemp Finaltouch X10 that your burgers will be cooked to perfection. It's waterproof and has an ever bright backlight that turns off after 60 seconds to save the already long-lasting battering. This deliciously simple recipe has endless possibilities. Changing up the spices and toppings can take these shrimp burgers to a whole new level. Served as a quick weeknight dinner to a barbecue twist that your friends and family will surely love. They will be the talk of your next backyard barbecue.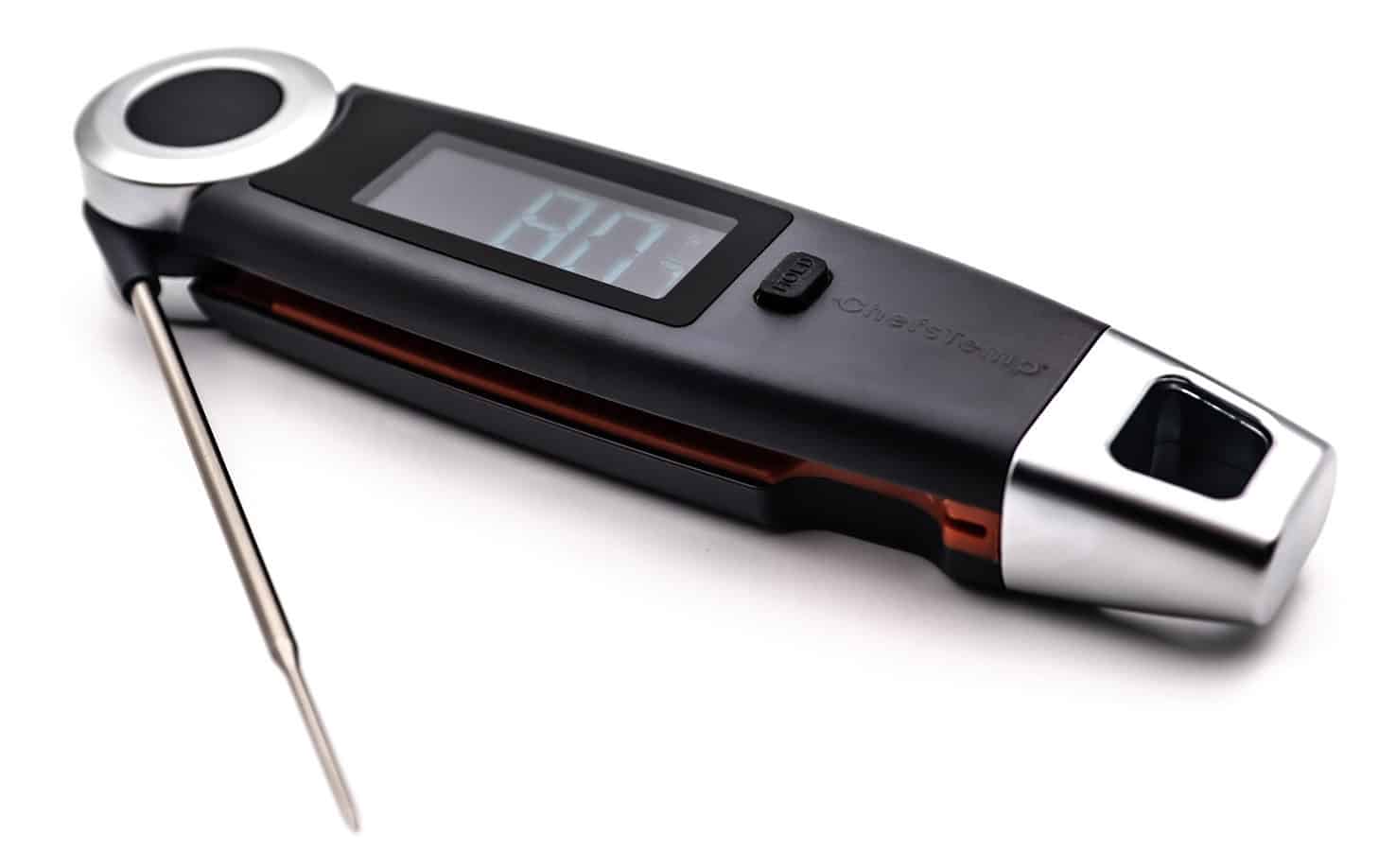 Finaltouch X10
The Finaltouch X10 thermometer from ChefsTemp gives an accurate reading not only for the inside of food but for surface temperatures as well.  The diversity of the thermometer's usage is second to none compared to other thermometers.  By getting a reading within 1 second, the Finaltouch X10 from ChefsTemp is prepared to take on any task it is given.
Discover more recipes and learn kitchen tricks by joining our cooking family on Facebook. 
Shop now for products used in this post: