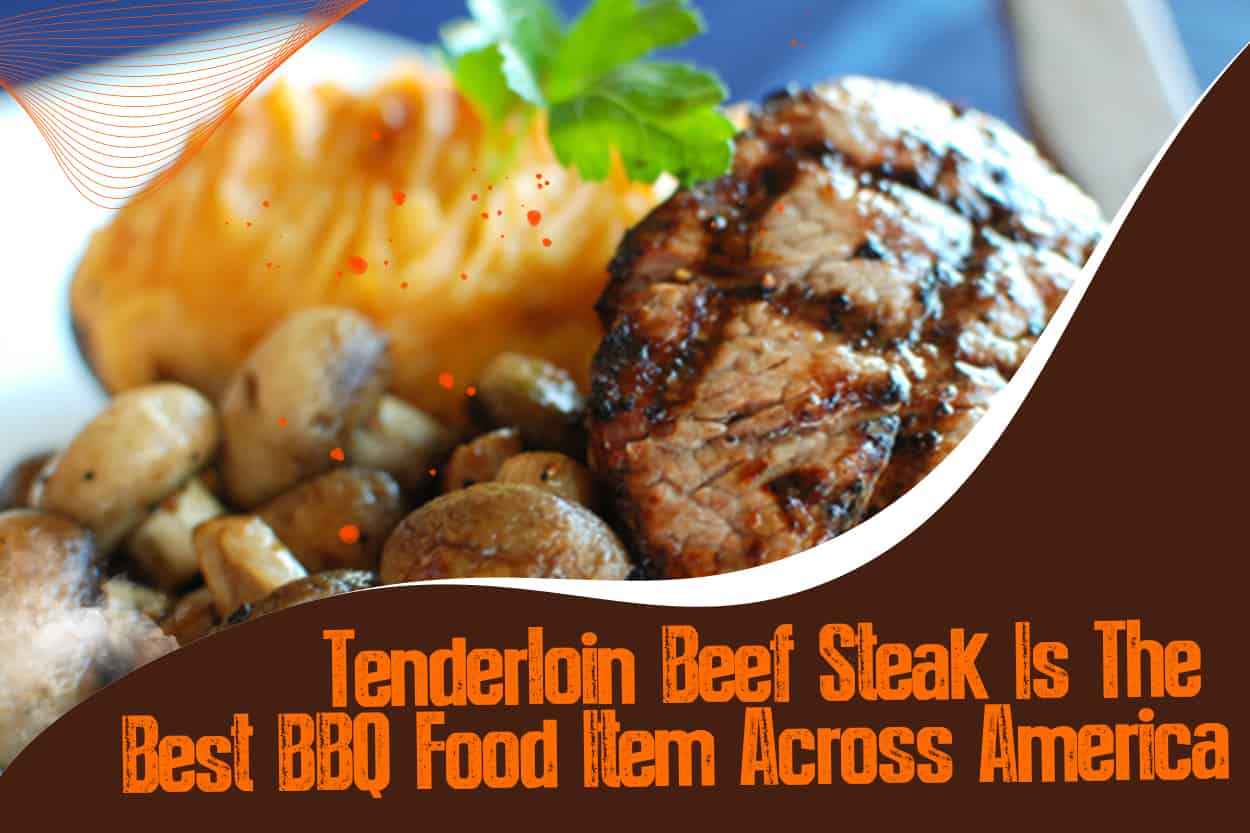 Tenderloin Beef Steak Is the Best BBQ Food Item Across America
Steak is a family favorite dish around the US. Especially, around the holidays but steak is an all-year-round craving. Steak can be served as comfort food as well as a great dish at special occasions such as a dinner date or family meet-ups. Steaks can be made in different varieties of meat and each has its own flavor and appeal. However, we are talking about one of the most famous and relished kinds of steak which is Tenderloin beef steak.
Tenderloin beef steak is everybody's favorite steak, its tender meat cut and melts in the mouth flavor just makes everybody swoon. Moreover, having it occasionally is something which makes it more enticing as it is made out of one the most expensive cuts of meat. Everything about a tenderloin beef steak makes your mouth water.
So if you are feeling a bit frisky and nostalgic about having this occasional delicacy, we suggest cooking it and saving the restaurant money. We have got every information you ever need regarding tenderloin beef steak so you can ace this dish and not have to run to an expensive restaurant to fulfill your craving. Get ready friends, we are going on the yummiest adventure of your life.
For making the tenderloin beef steak at home, buying the right cut is the hardest part. So, to make a perfect beef tenderloin steak you should know all the high-end steak cuts. The beef tenderloin is basically an oblong muscle of the cow typically called the psoas major, which runs from the hip bone to the thirteenth rib along the back of the spine, immediately below the kidney. It doesn't undergo much activity, which accounts for the tenderness of the meat. It's wrapped in a thick coating of crumbly fat called kidney fat or suet, which may be utilized as the lard. It's a cut from the ever-popular T-bone or porterhouse steak, as well as the premium fillet mignon also comes from there.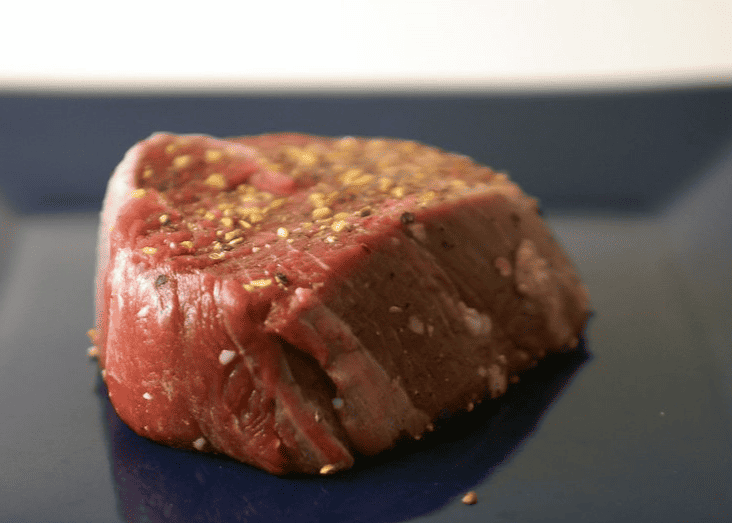 Difference Between Tenderloin Beef and Fillet Mignon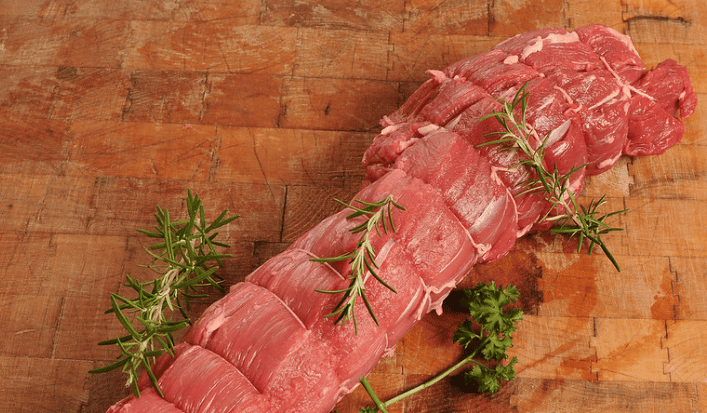 Some people have the misconception that beef tenderloin and fillet mignon are the same. Nonetheless, we will guide you over both cuts so you can pick the right cut for your beef tenderloin steak. A fillet mignon is a portion of beef tenderloin, but a fillet mignon is not a portion of beef tenderloin. Instead, it holds the fillet mignon, which is made from the tenderloin's tail end. The remaining tenderloin may be used to make various steak cuts or a lovely tenderloin roast for the whole family to enjoy. As a result, fillet mignon and tenderloin meat will have an almost similar flavor.
Our Secret Recipe to Nail Tenderloin Beef Steak
Here is the part we all have been waiting for. Over the years failing to make a perfect tenderloin beef steak, finally, a recipe that gives you a perfect crispy medium-rare or any steak temperature chart you want to have. Just follow along with the recipe and enjoy your treat!
Ingredients You Need to Make the Steak
Tenderloin beef steak cut
Olive oil
Butter– salted or unsalted
Salt and pepper – kosher salt and cracked black pepper.
Herb butter topping
Butter
Garlic
Thyme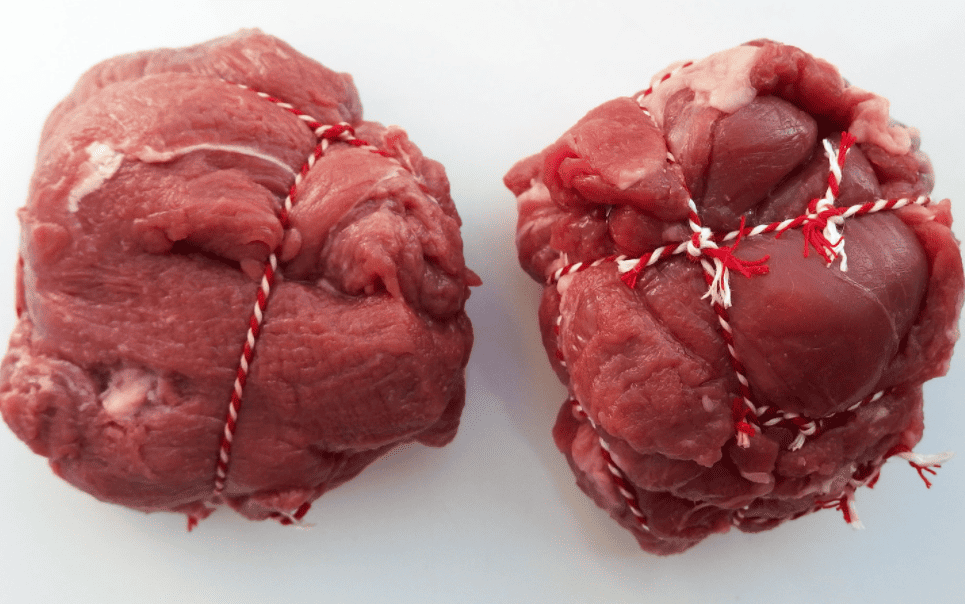 STEP 1: Pat the steaks dry using paper towels. Season both sides of the steaks with salt and pepper. Do this generously as they are thick so to make them flavorful, they require a lot of spice. If you choose, you may use steak spice, but just Kosher salt and pepper are the best spices to use. Preheat your grill or the oven to 400 degrees Fahrenheit (204 degrees Celsius).
STEP 2: Build a charcoal fire in half of the grill or put all of the gas burners too high for ten minutes. Tongs should be used to lubricate the grate with an oily cloth. If you are cooking over an oven then, preheat the skillet over medium-high heat. Mix in the butter and olive oil.
STEP 3: (For the grill) Close lid and place the steak on heated rack; grill until well-seared, about 5 minutes. Close the cover and turn the meat; cook for another 5 minutes, or until well-seared on the second side.
(For the oven) Put steaks on the pan. Cook for 2 minutes on each side while spooning butter over the steaks. Steaks should be flipped. Cook for a further 2 minutes while spooning butter over the steaks.
STEP 4: (For the grill) Move the meat to the cooler side of the charcoal grill, or switch off the burner directly beneath the meat and turn the remaining one or two burners (if using a gas grill) to medium. Cook for 45 to 60 minutes, depending on tenderloin size and grill, or until a meat thermometer placed in the thickest area reads 130 degrees Fahrenheit (54 degrees Celsius) for rosy pink.
(For the oven) Bake the steaks for 6-7 minutes or until the kitchen thermometer reads the temperature 140-145 degrees Fahrenheit (60-63 degrees Celsius). If you are looking for a perfect medium. After pulling it out of the oven, the temperature will rise by around 5 degrees Fahrenheit (3 degrees Celsius). Remove it at 5 degrees Fahrenheit (3 degrees Celsius) below the target temperature.
STEP 5: Let the steak rest for at least 5 to 10 minutes after pulling it out of the grill or the oven.
STEP 6: Herb butter topping: Combine the room temperature butter with other ingredients in a mixing bowl. On a sheet, make a strip approximately the size of a quarter. Roll up the ends and twist them together. Before using, chill for at least 20 minutes.
Disclaimer: We have also maintained a steak temperature chart so that you can cook according to your desired temperature.
Tenderloin Beef Steak Temperature Chart
| Meat Temperature | Meat Thermometer Reading | Cooking Time in Oven | Cooking Time on the Grill |
| --- | --- | --- | --- |
| Rare | 120°-123°F (49-51°C) | 4 mins | 25-30 mins |
| Medium | 130°-135°F (54-57°C) | 5-6 mins | 30-35 mins |
| Medium Rare | 140°-145°F (60-63°C) | 6-7 mins | 35 -40 mins |
| Medium Well | 150°-155°F (66-68°C) | 8-9 mins | 40-45 mins |
| Well Done | 160°F (71°C) | 10 mins | 45-55 mins |
Tips for Acing a Tenderloin Beef Steak
Select a butter that has a lower smoke point so, that it prevents from burning.
Remove the tenderloin from the refrigerator 45 minutes to 1 hour before grilling. This will enable the meat to come to room temperature and cook more comfortably. You don't want the beef to go from cold to hot because the moisture will be forced out.
To give the tenderloin a nice smokey taste, add a couple of pieces of Applewood to the grill.
Most importantly keep your Finaltouch X10 instant-read meat thermometer with yourself as it is very necessary to use a kitchen thermometer to nail this recipe.
Let your steak rest before diving into it.
Discover more recipes and learn kitchen tricks by joining our cooking family on Facebook. 
Shop now for products used in this post: