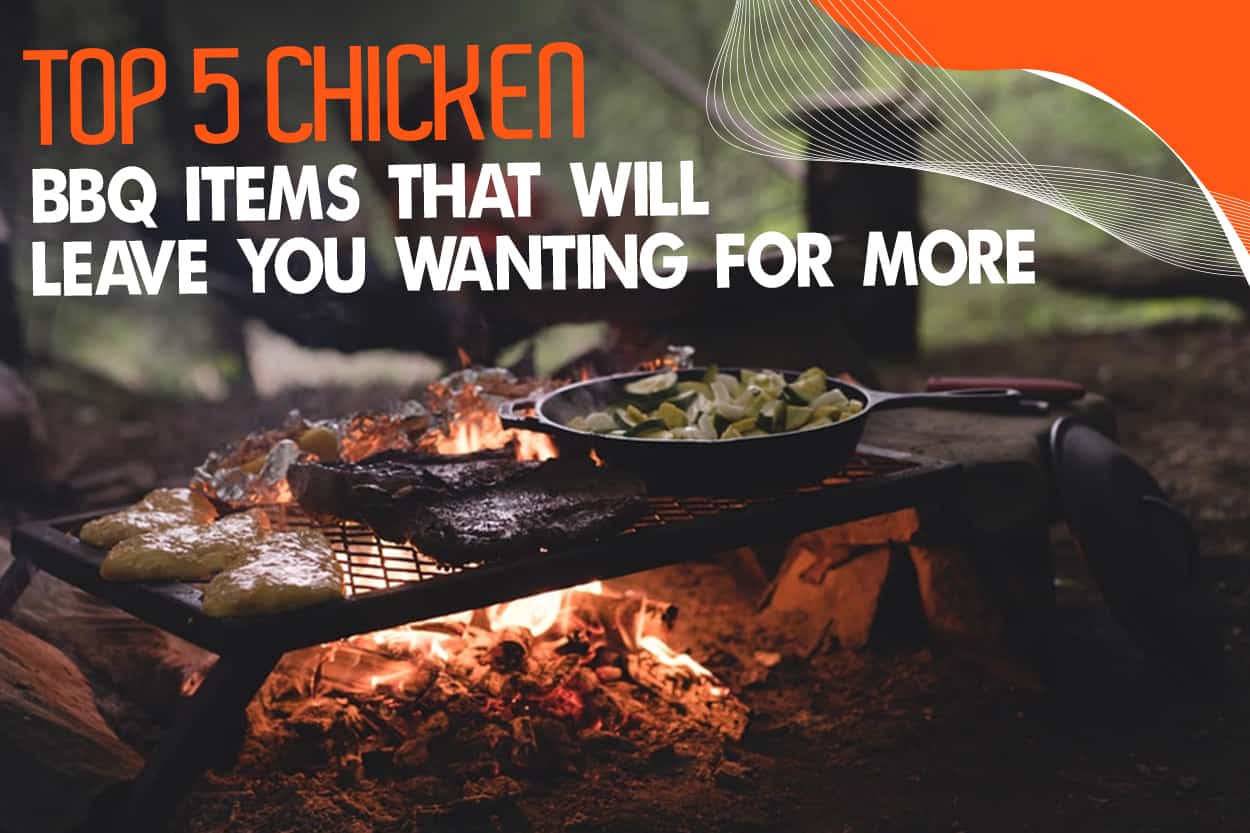 Top 5 Chicken BBQ Items That Will Leave You Wanting for More
Everyone is looking forward to the warm bright days after this year's harsh winter. A pleasant summer evening spent in the garden savoring a grilled BBQ supper has a relaxing effect. Furthermore, grilling not only provides us with delicious food but also serves as a catch-up activity with family and friends.
If you intend to host BBQ cooking parties in your garden. So you may continue to spend as much time as possible outside, securely enjoying the wonderful weather and grilling up some of our favorite summer classics. We've compiled a list of the greatest BBQ recipes for you!
But before moving towards the recipes, we have picked out some tips and tricks for your BBQ grilling session so, that you can nail all those BBQ chicken recipes.
Tips and Tricks for Scrumptious Chicken BBQ Items
Did you ever have to get embarrassed serving an overcooked or undercooked BBQ chicken item at dinner? Don't worry this time ahead we will save you from such an embarrassing situation. During the grilling season, chicken is one of the most popular dishes to grill. It's juicy and flavorful when done correctly, but when done incorrectly, well, you know the consequences then. Allow no evident errors to stand in the way of a great BBQ chicken. Follow the guidelines below to achieve consistently delicious grilled chicken:
Not Every Cut Is Created Equal
Different portions of the chicken cook at different rates, making it difficult to prepare many pieces at the same time. A good rule of thumb to remember is that bone-in chicken cooks slower than boneless, and bigger slices take longer to cook than thin portions. Whole birds, such as the summertime favorite beer can chicken, take the most time. Know your cuts so you can time them correctly and prevent cranky barbeque guests.
Check the Chicken Internal Temp
Check the chicken internal temp on a regular basis. If you're preparing a whole chicken or boneless skinless chicken breasts, this is especially critical because they will dry out if overdone. Every 10 minutes or so, insert an instant-read meat thermometer or chefstemp grill thermometer into the thickest section of the chicken to check the chicken internal temp. The internal temperature of the chicken should be 165 degrees Fahrenheit (74 degrees Celsius) or as per your recipe.
First, marinate the chicken because it provides the taste at the end. Marinating the chicken before cooking helps to give it a deeper taste and tenderizes it. Buttermilk, salt, black pepper, and garlic powder can be used to prepare a simple marinade. Pour the marinade over the chicken in a big resealable bag or a large mixing bowl. Allow at least an hour or overnight for the chicken to marinade for the best results. Even with the simplest spices but good margination time you will get the tastiest BBQ chicken ever.
Best 5 Chicken BBQ Recipes That You Should Try
After these swear-by tips and tricks, you are absolutely sorted for nailing every recipe from our BBQ chicken recipes Pandora box. Treat your family to a summer of delicious barbeque foods by following these recipes:
Classic Grilled BBQ Chicken
One of my favorite foods is barbecued chicken. It's traditional, easy, and always a crowd-pleaser (even if you're just cooking for two). Plus, when done correctly, it's the epitome of grilled food: juicy, smokey, and scrumptious.
Oil and salt the chicken pieces
Prepare the grill.
Sear the chicken on the hot side of the grill, then switch to the cool side.
To sear the skin side of the chicken, place it skin side down on the hottest part of the grill. Cook for 5-10 minutes uncovered.
Flip the chicken pieces over and baste with your preferred barbecue sauce. Cover the grill once again and cook for another 15-20 minutes.
Sear one more time, then remove from heat:
Use a clean brush to apply extra barbecue sauce on the grilled chicken and serve.
Tender and delicious chicken leg marinated in traditional Indian spices that is popular throughout the subcontinent. This recipe brilliantly captures the tastes of the subcontinent. Serve with parathas, chapatis, or naan for a filling lunch or supper.
In a mixing bowl, combine the spices mentioned in the ingredients section.
Mix in a pinch of paprika powder.
Pour the marinade over the chicken leg pieces in a mixing basin. Combine thoroughly.
Cut diagonally across the chicken. Allow it to marinate for 30–40 minutes.
Grill for 3-4 minutes over high heat, turning the kebabs to ensure equal cooking on all sides, and voila serve!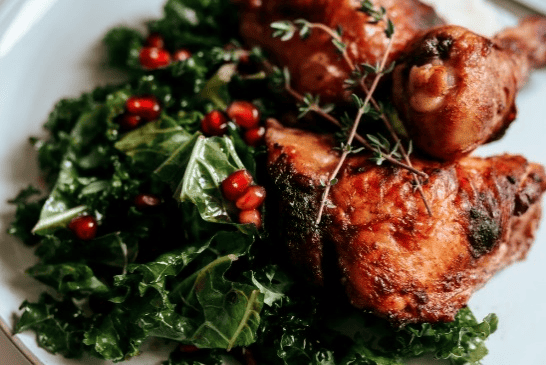 The perfect recipe for basic beer-can chicken, a show-stopper that will impress your family and friends. If you've never cooked beer can chicken before, start here, and after you've mastered the basic method, the possibilities are endless.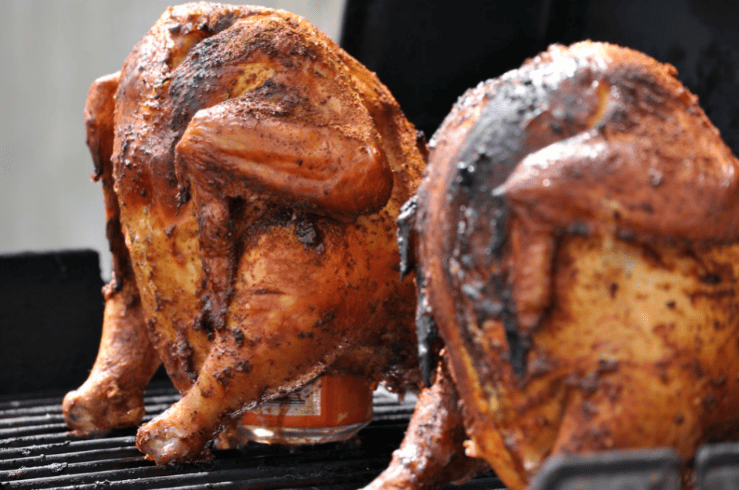 Preheat the grill.
Season the chicken with salt & pepper and rub it with oil.
Lower the chicken onto the half-full beer can.
Grill over low heat.
Continue to check the chicken every 15 minutes or so until a meat thermometerinserted into the thickest portion of the thigh registers 165°F (74°C).
Serve it hot and tender!
A Cornell University poultry biologist created Cornell Chicken. It is now exclusively offered in upstate New York. The skin is crisp, the meat is juicy, and it tastes like no other barbeque you might ever have.
Make the basting sauce. Place the egg in a food processor and blend until smooth. Working in a thin stream, add the oil, vinegar, salt, poultry seasoning, and pepper. Alternatively, the ingredients can be combined in a mixing bowl and whisked together. Set aside the basting mixture.
Preheat your grill to medium.
Start grilling. Begin basting the chicken halves with the basting mixture right away. Baste often and generously—every 3 to 5 minutes.
Insert a meat thermometer into the thickest section of the thigh; the temperature should register 170°F (77°C). And your chicken will be ready to serve.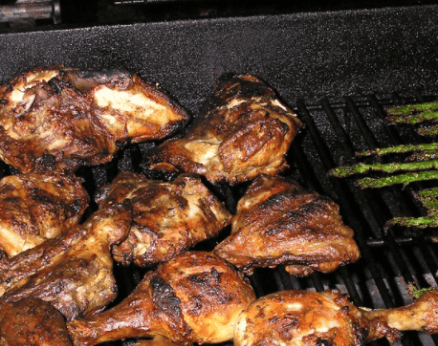 BBQ Grilled Chicken Sandwich
A basic yet most delicious BBQ grilled chicken recipe which will hit right at your nostalgic nerves.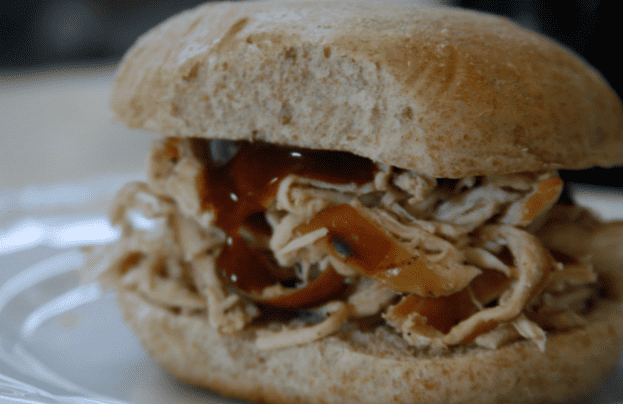 Clean and gently oil the heated grates of a grill over medium-high heat.
Season the chicken breasts with salt and pepper before grilling them. Grill the breast for 5 minutes, then turn, brush with more of the barbecue sauce, and grill for another 5-7 minutes, or until cooked through.
Place the chicken on a platter and leave it aside to cool for a few minutes.
Shred the chicken with two forks, transfer to a bowl, and combine with the remaining barbecue sauce.
Serve with coleslaw on pretzel buns.
These recipes will definitely be a hit amongst your family and friends and that is a promise. So try these out in upcoming summers at grilling parties and be the best chef in your circle!
Discover more recipes and learn kitchen tricks by joining our cooking family on Facebook. 
Shop now for products used in this post: