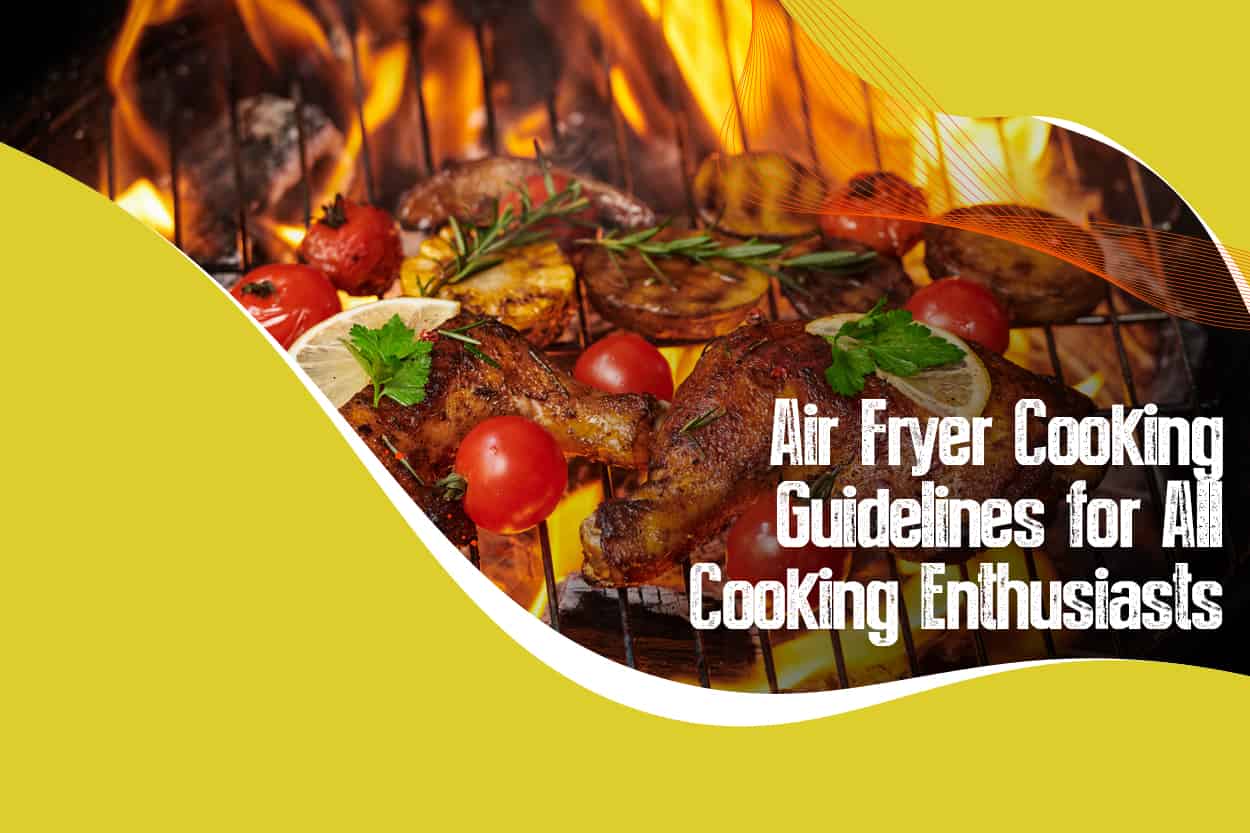 Air Fryer Cooking Guidelines for All Cooking Enthusiasts
The guide provides you with comprehensive information regarding what is an air fryer, how does it work and how to measure temperature on it.
An air fryer usually saves a lot of cooking time and effort. However, it also depends on the food that you are planning to cook shortly. You can also easily handle undercooking food in an air fryer just by throwing it back into it and boom, you will have complete cooked food that is safe and all healthy to eat.
Depending on the type of food that you will cook in an air fryer, the timing varies. It may take a little more time or perhaps a little less time to cook perfectly cooked food for you. Nevertheless, you must know how to measure the temperature of an air fryer so that your delicious food cannot get ruined and you can have an amazing eating experience ahead.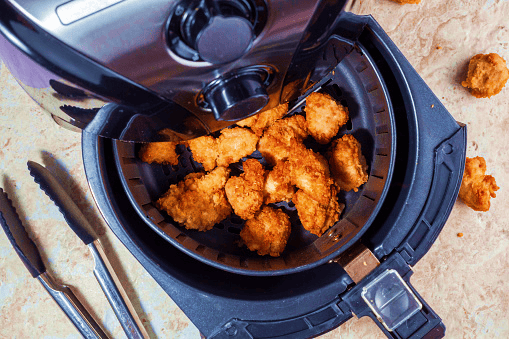 Like an average and conventional oven, an air fryer blows hot air over your food to cook it. This produces a chemical reaction Maillard between diminishing amino acids and sugars. A deep fryer gets an alike reaction with hot oil. However, air fryers are recognized as the most effective and healthier cooking equipment than deep fryers because they take only a little oil to achieve the similar browned goodness on the Maillard reaction.
Managing the time and temperature of the air fryer is easy since it has two adjustable controlling modes on it:
A timer
A temperature control
How to Get Started with an Air Fryer?
Air fryer usually comes with every important thing that you need to get started with it. You will just have to arrange ingredients to cook food. However, there are a few things that you must keep in mind while cooking in an air fryer like a temperature measuring thermometer. It can help you evaluate if your meat or food is completely cooked or not, it is undercooked or it may also help you prevent overcooking your food.
Since the best way to tell if the meat or food is cooked enough or not is to check the internal temperature of the meat with any meat thermometer. An instant-read thermometer is a wise choice for this purpose.
Using a Thermometer in an Air Fryer
Undercooked food is a serious issue for a reason, however, nobody also wants to overcook it, either. What do you say? That's why expert chefs around the world suggest using a thermometer with an air fryer as it is the best way to know when your food is ready.
Furthermore, there are various types of thermometers available in the market. However, one of the most basic and widely-used types of thermometer includes the "Instant read thermometer".
Things to Consider When Buying a
Thermometer
Different thermometers come with various features depending on the type, size, brand, quality and technology. The working and functions of each thermometer depend on its model, type and features. Hence you must consider choosing the best type of thermometer to use in the air fryer so that you can have a great cooking experience ultimately.
Here is what you keep in mind while buying one:
Display
Battery life
Probe length
Smart connectivity
Accuracy of thermometer
Material that is made up of
Temperature range of the thermometer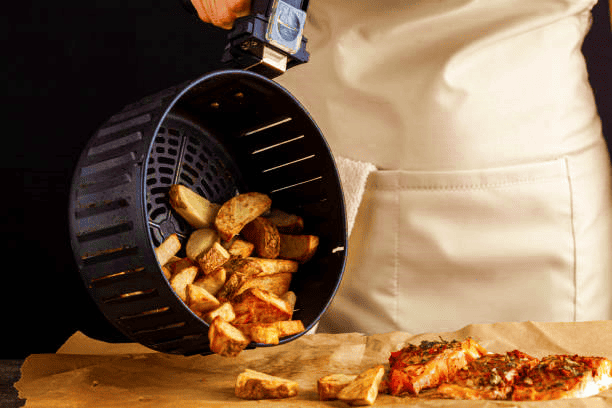 What Is an Instant Read Thermometer?
An instant thermometer, as the name implies is the kind of thermometer that is used to check the food's temperature instantly while it is cooking in an air fryer or perhaps when you remove it from an air fryer. You will only have to stick the thermometer into the food to check the temperature of the food in order to evaluate if the food is cooked or it will take some more time.
Benefits of Using an Instant Read Thermometer in Air Fryer
An instant-read thermometer is of utmost importance since it offers various benefits. A few of them are mentioned underneath:
Undercooking food or other complications.
You can easily reheat your food if it is undercooked.
You can easily maintain the temperature of the food accordingly.
You can avoid any foodborne illness that happened due to wrongly cooked food.
The guesswork regarding the status of the food will be effectively stopped.
You can cook the food to its suggested, accurate and precise temperature to avoid overcooking.
How to Use Finaltouch X10 Thermometer for Perfect Reading?
Whether it is beef, pork, chicken or fish, for an appropriate temperature reading, it is suggested to place the probe of the Finaltouch X10 thermometer in the thickest part of the meat.
Make sure it is away from any bones, gristle or fat so that it can check only the internal temperature of your food.
When it reaches 5℉ (2.8 °C) to 10℉ (5.6 °C), take the meat off the air fryer and let it rest for some good minutes so that its temperature rises to the desired level and you can enjoy it.
Regardless of the type and brand of temperature reading thermometer, you must know how to use thermometers properly to get a precise and accurate temperature reading eventually. Hopefully, the guide is worth reading, providing you with a lot of beneficial information so you can have a remarkable and delicious experience this time around.
Discover more recipes and learn kitchen tricks by joining our cooking family on Facebook. 
Shop now for products used in this post: