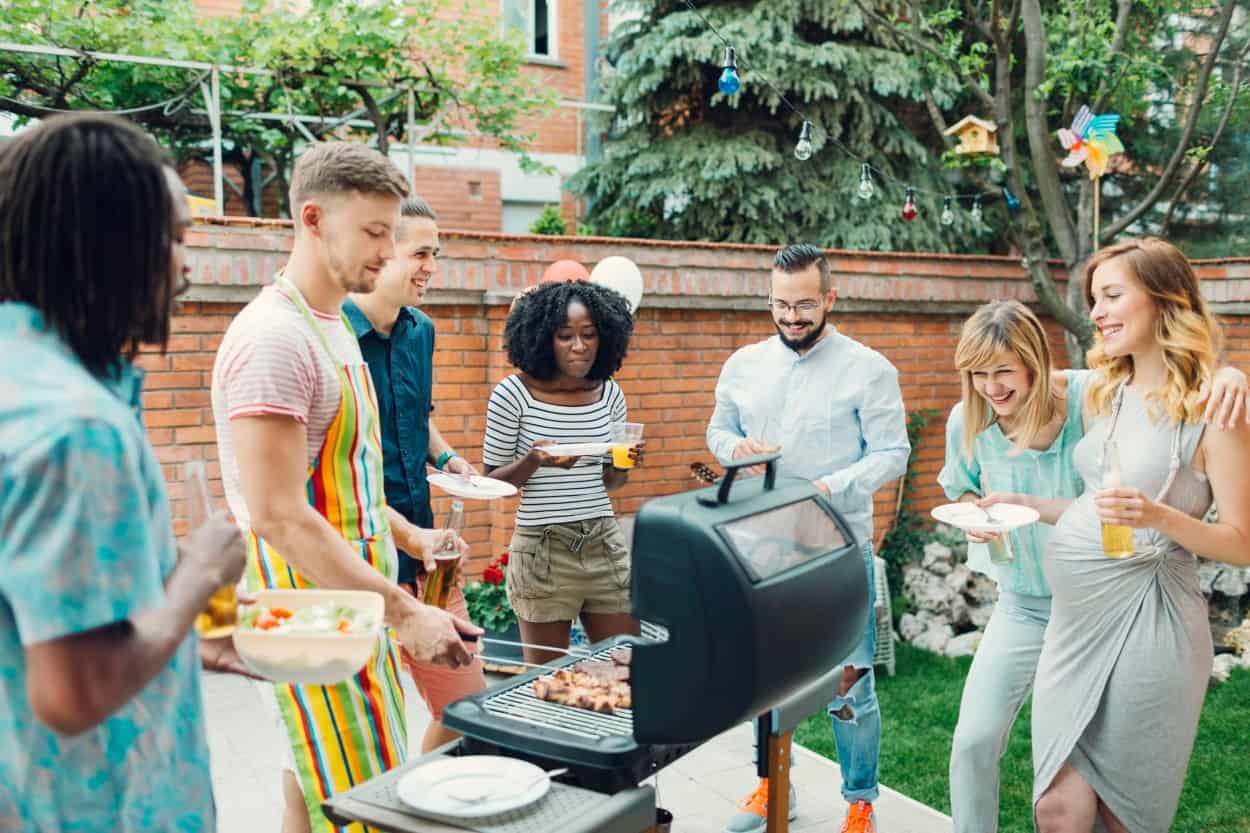 Backyard Cookouts—From Steaks to Chicken to Brats, You Need Fast Temps
As the season changes and the weather warms up, your backyard is the ideal location for supper with your family. Moreover, preparing everyone's favorite foods in your backyard is always an enjoyable task. Check out these simple backyard Cookout food ideas, including items that are more accessible and loved by all.  And, for a great backyard cookout, don't be hesitant to engage the entire family in the preparation!
Getting all the ingredients set up, feeling the natural vibe with a breath of fresh air, the smell, and the sound of the grill is extremely tempting. Many researchers have confirmed that having a backyard cookout occasionally can have a significant positive impact and bring all the family members together. Be it helping to prepare the dishes or enjoying the juicy chicken, a backyard cookout never fails to make people happy. Follow these simple steps during the cookout session to make this process even more enticing.
Have clean hands: When dealing with meat, especially raw meat, always remember to clean hands. Since you can recontaminate your hands, you must wash your hands for at least 20 seconds and use a paper towel instead of your apron.
Use separate containers: Use individual containers for raw and processed foods to prevent cross-contamination. Do not re-grill your perfectly grilled burgers in the skillet with the raw meat juices. Another idea is to divide your uncooked and fully prepared foods into separate plastic containers when you go shopping. You don't want raw meat splattered over your ready-to-eat baby carrots!
Never mix cold and hot foods: Hot foods should be kept hot, while cold items should be kept cold. Do not combine them in your coolers since this will result in warmer food, guaranteeing foodborne illness. Cold foods must be stored at or below 40 ℉ until appropriate to use. As the weather warms, don't forget to stock up on ice to keep your salads cool and safe!
Importance of Internal Temperature Readings
Make sure to have and utilize a decent thermometer. No matter what your favorite grill expert claims, there is no magic cooking period or poking test for chicken or steaks on the barbecue. Take an accurate internal temperature reading and compare it to the minimal internal temperature recommendations.
Some of the internal temperature readings are as follows:
165°Ffor poultry (chicken, turkey, etc.)
160°Ffor Grounded meats, pork, and lamb
145°F, including a three-minute rest period for beef, lamb, pork, and veal (roasts, chops, and steaks)
145 °F, for fish and other marine delicacies.
Getting the perfect temperature readings are crucial for preparing the best grills. There are thousands of thermometers out in the market. But we highly recommend that you use ChefsTemp FinalTouch X10, as it merges the advanced final touch technology and precision infrared circuitry for accurate measurements.
The best part about this thermometer is that it outweighs other thermometers as it displays the measurements super-fast within 1 second.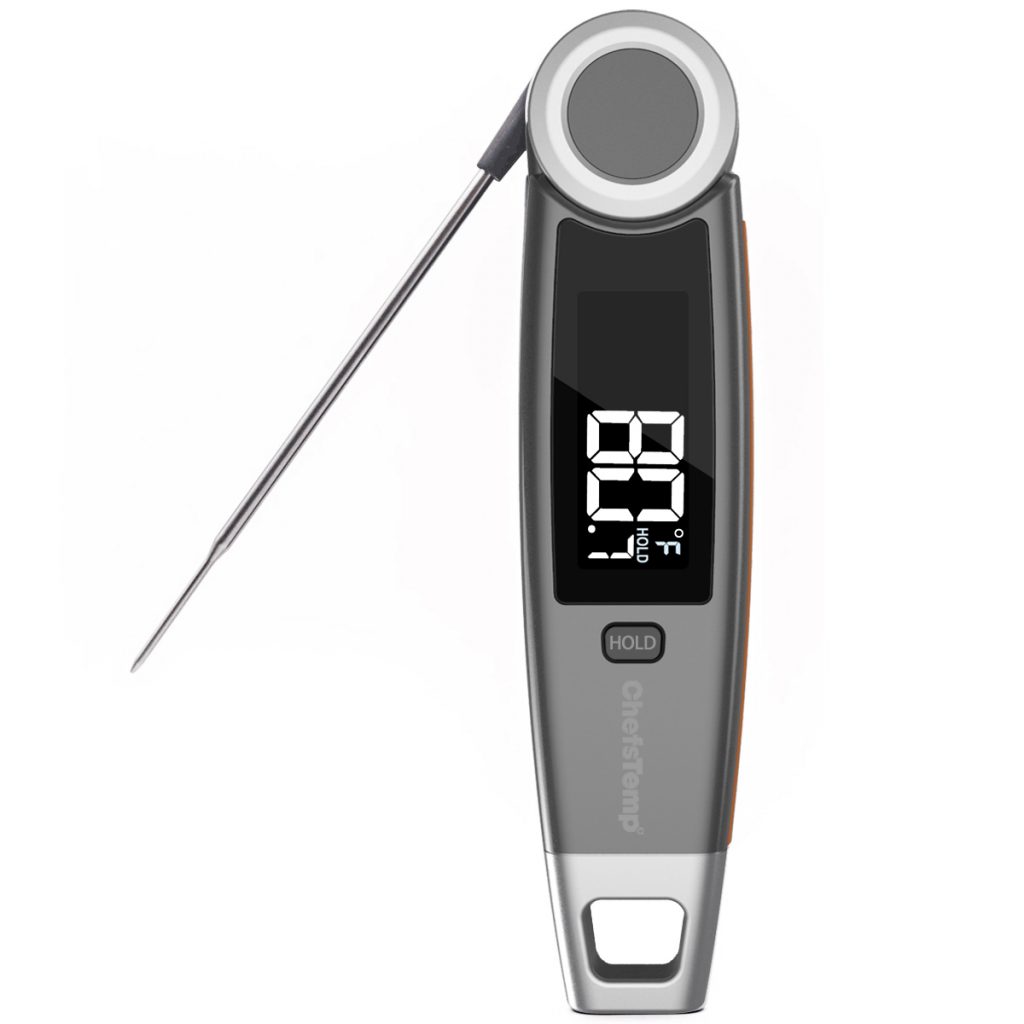 Backyard Cookouts Menu Ideas: Sizzling Margarita Steak 
Ingredients: 
Frozen margarita mix of 12-ounces can
A 3/4-inch-thick boneless beef strips – 4, 8 ounces
The best coarse black pepper for seasoning
1 tsp. coarse salt (kosher)
Preparation: 
Place the canned margarita mix inside a big Zip pouch bag. Add the desired steak, cover it up and place it inside a refrigerator for about 2 hours after marinating it.
If you are preparing it in your backyard then preheat the grill to medium, or if you're making them inside, make sure to use a grill pan with the same heat levels.
Season the meat with pepper evenly on both sides.
Using ChefsTemp Finaltouch X10 Instant Read Meat Thermometer, ensure the readings are about 145 – 190 degrees Fahrenheit. Cook steaks approximately four to five minutes per each side to achieve medium-rare, or until done to preference.
Remove the steaks from the grill and season with coarse salt equally; serve.
Grilled T-Bone Steak with Coffee Sauce
Ingredients: 
One lb of beef T-bone steak with a cut of 1 inch thick
One tsp of packed seasoning.
Half cup of strong coffee
One or one and half Tbsp. of brown sugar
One Tbsp. of balsamic vinegar
One or one and half tsp. Corn-starch
One tsp. of smoked paprika
One Tbsp. of butter
Quarter tsp. of Salt
One eighth tsp of pepper
Preparation: 
Combine brown sugar, coffee, vinegar, corn-starch, and paprika in a small saucepan. Bring to a boil, then lower to low heat and continue to cook for 4-5 minutes, or until the sauce has thickened and shrunk by roughly half, stirring regularly.
Stir in the butter, salt, and pepper. Set aside until prepared to use.
Evenly apply steak seasoning to beef steak. Grill the steak over medium, ash-covered coals. Grill for 14-16 minutes (over medium heat on a prepared gas grill, 15-19 minutes).
Use ChefsTemp Quad XPro Long-Range Remote BBQ Alarm Thermometer to get accurate readings. Flip periodically for medium-rare (145°F) to medium (160°F) doneness.
Remove the bone from the steak and slice it crosswise into pieces. With Coffee Sauce, serve.
Combine These Recipes with a Refreshing Drink
Nothing beats a fruity cocktail on a hot summer day. Classic beverages for a barbecue include soda, water, iced tea, and lemonade. However, one of the best cookout meal ideas is to develop a distinctive cocktail that can make even a modest family gathering seem tropical and lively.
There are thousands of exciting dessert alternatives well suited for summer when it comes to backyard Barbeque food ideas. Check out the bakery department of your local supermarket for a cookie platter, brownies, and other delightful baked treats for a quick dessert presentation.
After you've decided on one of our backyard Cookout cuisine options, try concluding the evening with a game or entertaining activity. Grab some marshmallows and roast them if you already have a campfire or fire pit going. You may eat them simply or combine them with cocoa and graham wafers to make an excellent combo. Lastly, don't be scared to sit back and unwind. Summer is all about taking time for oneself, inhaling fresh air, and spending time with your family without worry.
Discover more recipes and learn kitchen tricks by joining our cooking family on Facebook. 
Shop now for products used in this post: