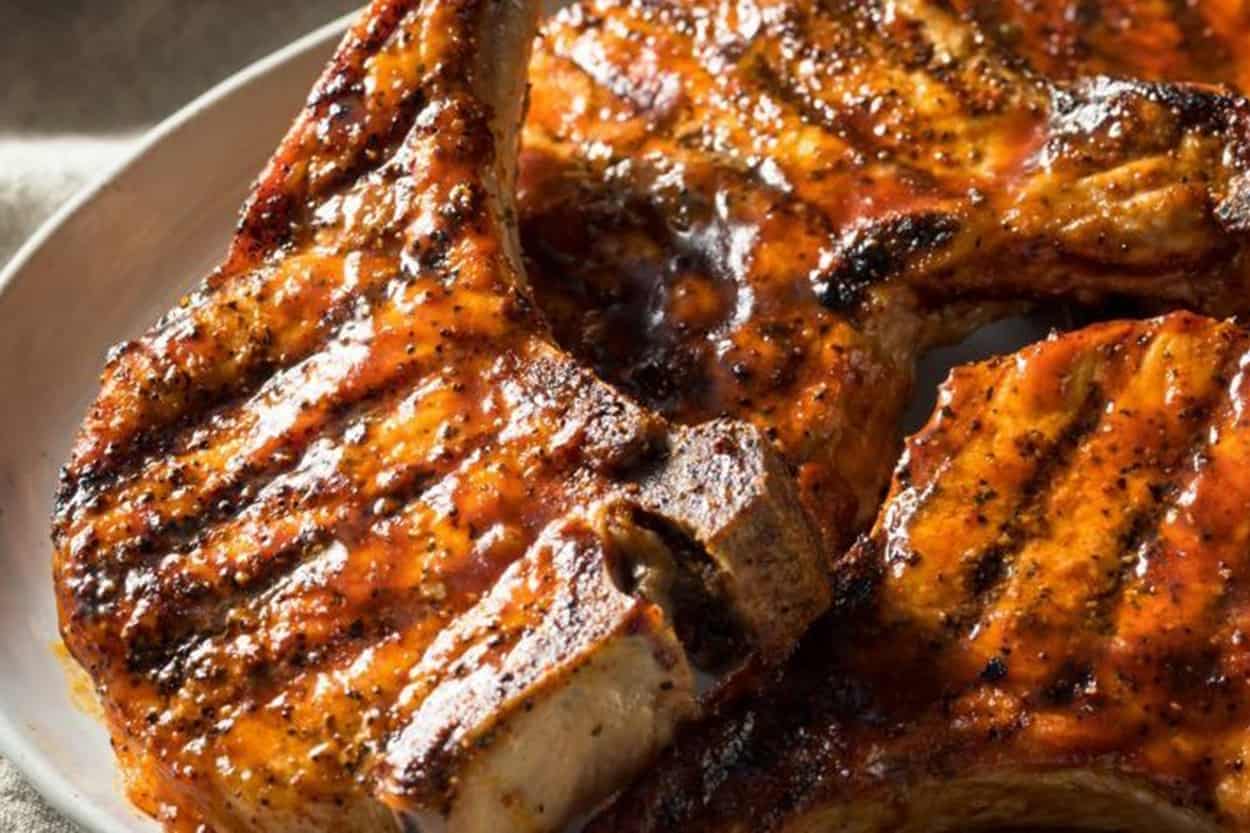 Perfectly Grilled BBQ Pork Chops
Grilled pork chops (when done right) are a definite crowd-pleaser and this quick and simple recipe will soon become a favorite to cook on the grill, perfect for any BBQ or gathering with family and friends. Pork chops are the type of thing that are often underrated of all the meats out there. They aren't costly and you can do a lot of different things with them. And when done right, they can be extremely juicy and flavorful. 
The warm weather is perfect for grilling these simple, yet satisfying pork chops outside on the grill. One you get a taste of these, chances are you will probably be making these regularly. The great thing about this recipe is that the pork chops are full of flavor and go with a wide range of different sides.
How Do I Make Pork Chops on the Grill?
Before grilling your pork chops, you'll want to make a marinade. This delicious marinade consists of olive oil, dijon mustard, soy sauce, lemon zest, brown sugar, thyme, parsley, salt, pepper, and garlic. Once you have all of your ingredients together, add the marinade into a large bowl and then add the pork chops into the marinade. Let the pork chops marinate in the refrigerator for at least an hour–you can leave them in for longer if you like (up to 8 hours).
Now it's time to preheat the grill. Make sure the grill is on medium heat and place the pork chops on the grill. You'll want to grill the pork chops until they are golden brown and cooked thoroughly. Cook them until they reach an internal temperature of 145 degrees Fahrenheit which is about 6 – 8 minutes on each side. Once they're done, do not cut into them immediately. Take them off the grill and let them sit for 5  minutes. This will help retain the juices, resulting in delicious and flavorful chops. Add some parsley and your pork chops are ready to enjoy.
Tips For Grilling Pork Chops
Here are some important tips to know about grilled pork chops:
For this recipe, you can use bone-in or boneless pork chops; however, it is recommended to use bone-in pork chops, as they are less likely to dry out.

The marinade can be made up to three days in advance, so feel free to store the marinade in the refrigerator ahead of time.

It's important that your grill is not too hot when placing the pork chops on it. Because the marinade contains sugar, it can cause the pork chops to easily burn. Medium heat is ideal for the grill.
How Long Should I Marinate Pork Chops
For this recipe, you'll want to marinate the pork chops for at least an hour; however, you can let them marinate for up to 8 hours to achieve the most flavor.
What Is The Best Pork Chop Temperature?
Pork chops should have an internal temperature of 145 degrees Fahrenheit. The best way to determine this is by using a digital internal meat thermometer. It is important to use a meat thermometer to check the internal temperature of your pork, as it will ensure that it is safe to eat and isn't undercooked. In addition, it will ensure that your meat isn't overcooked, which can result in dry, tasteless pork chops. To use the digital internal meat thermometer, you'll want to insert it into the thickest part of the pork chop to provide the best reading.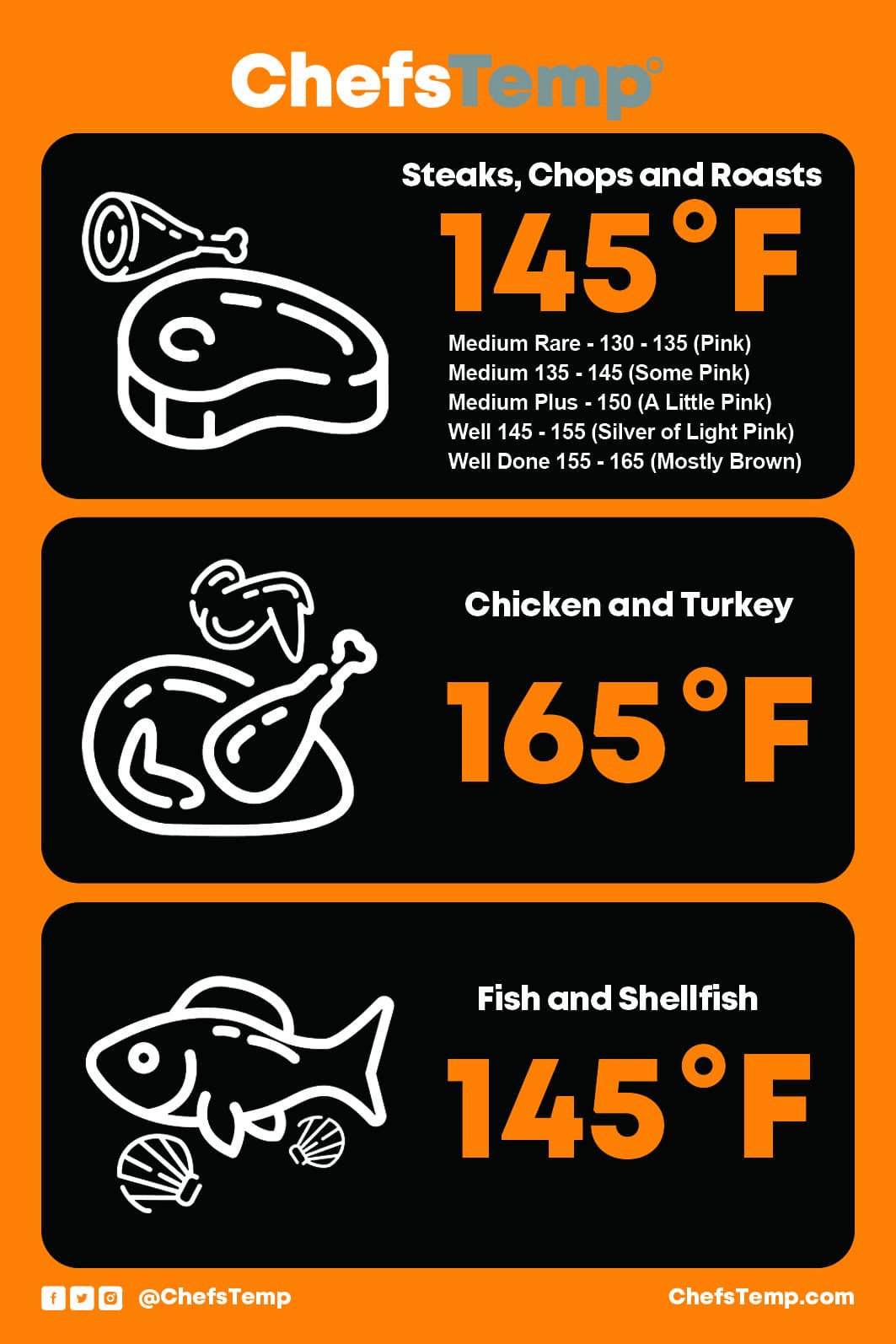 If you want to get an accurate temperature, a thermometer is the perfect option for you. An easy-to-use meat thermometer can provide an accurate reading of the internal temperature. This will make your grilling and cooking routines much easier, as it eliminates the guesswork of whether your meat, poultry, or fish are done or not.
The Perfect BBQ'ed Pork Chops
Ingredients 
4 pork pork chops (bone in or boneless)

¼ cup of olive oil 

1 ½ tbsp of brown sugar

2 tsp of dijon mustard

1 ½ tbsp of soy sauce

1 tsp of lemon zest

2 tsp of chopped parsley, chopped

2 tsp of thyme, chopped

½ tsp of salt

½ tsp of freshly ground pepper 

1 tsp of minced garlic
Directions
In a large bowl, combine the ingredients (minus the pork chops–that comes later) and whisk them together

Add the pork chops into the bowl of marinade

Let marinate for at least 1 hour or up to 8 hours

Preheat the grill on medium heat

Place the pork chops on the grill and let cook until the internal temperature reaches 145 degrees Fahrenheit or approximately 6 – 8 minutes on each side

Let the pork chops sit for at least 5 minutes and add parsley for garnish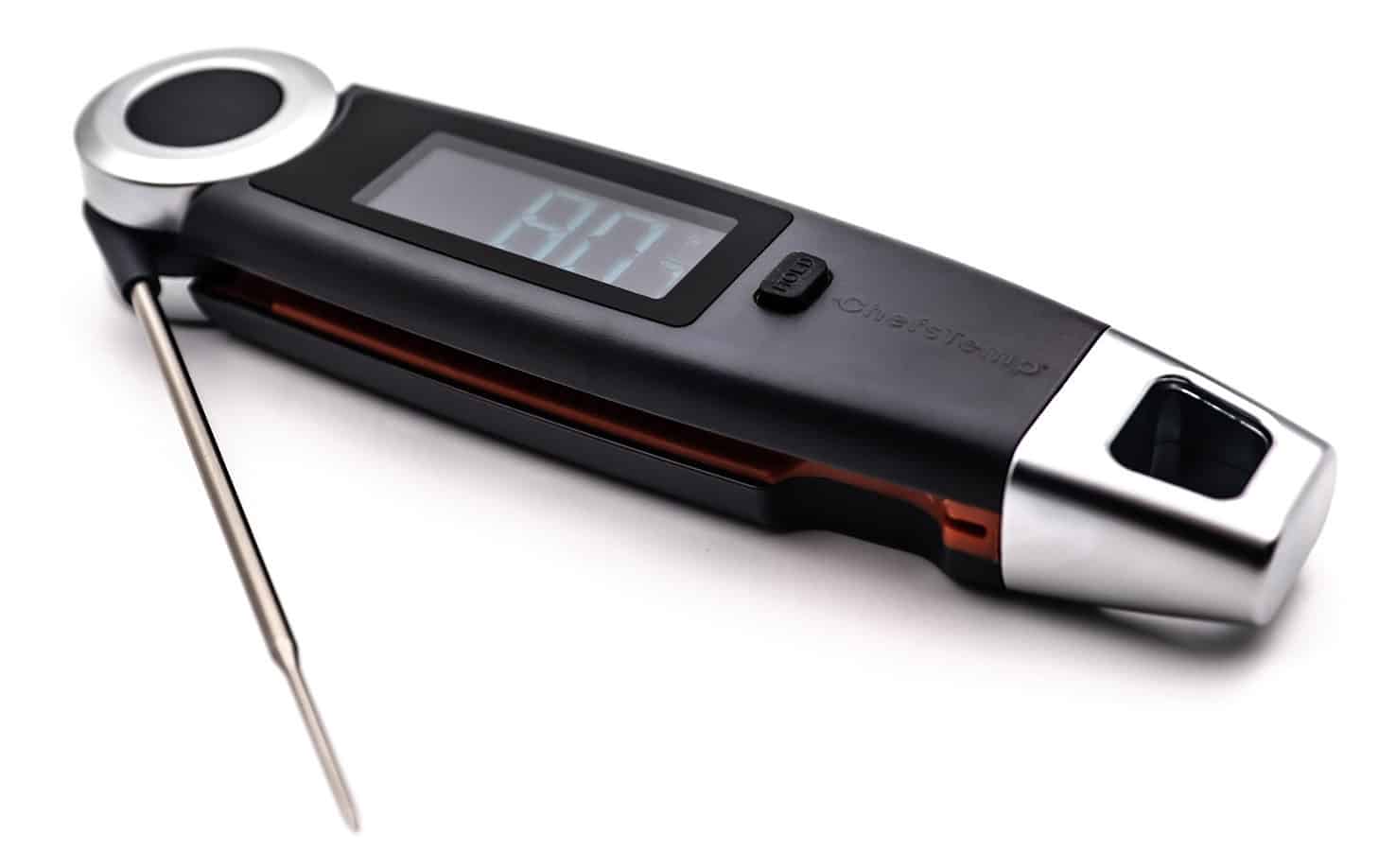 Finaltouch X10
The Finaltouch X10 thermometer from ChefsTemp gives an accurate reading not only for the inside of food but for surface temperatures as well.  The diversity of the thermometer's usage is second to none compared to other thermometers.  By getting a reading within 1-3 seconds, the Finaltouch X10 from ChefsTemp is prepared to take on any task it is given.
Discover more recipes and learn kitchen tricks by joining our cooking family on Facebook. 
Shop now for products used in this post: