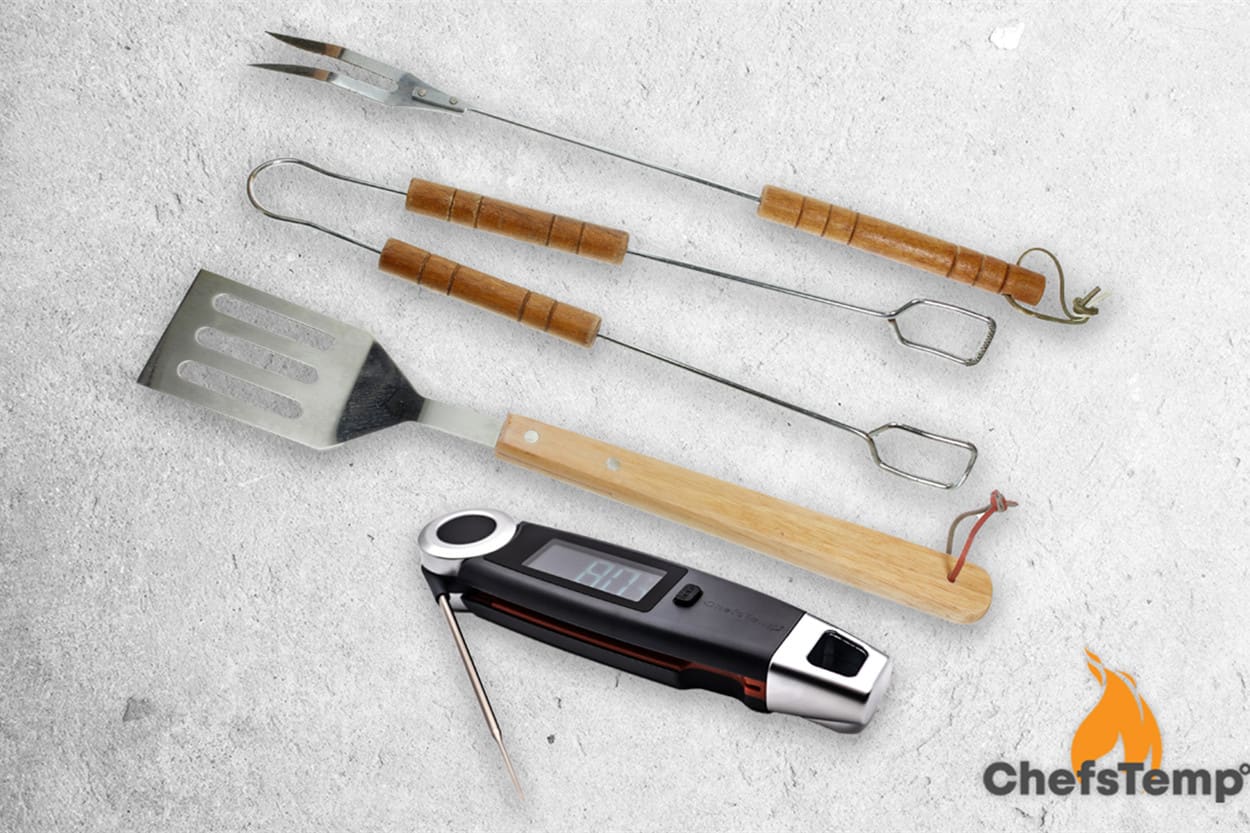 Best BBQ Tools
There's nothing quite like firing up your grill to cook great meals for your family and friends. It's a good excuse to get outside, enjoy the fresh air and some delicious food. But one thing is for sure, if you want to cook like a pro, then you should always have the best BBQ tool set on hand to get the job done. With that being said, how equipped are you?
We are firm believers in minimalism. While there are a plethora of advanced BBQ tools and gadgets out there, there are some that you really just don't need. It's true–when it comes to BBQ, you don't want to overcomplicate things, especially if you don't have to. On the other hand, there are some essentials that every cook should have when it comes to BBQ'ing to make your backyard BBQ a great experience for everyone involved, such as a good quality grill cleaning brush, long stainless steel tongs, a sturdy spatula, and a meat thermometer.
When you have the right tools, you'll be able to go beyond the basics of just hamburgers and hotdogs. With the help of our essential BBQ tool, you can start showing off your skills on the grill with a wide range of delicious meats, poultry, fish, vegetables, and more!
Now, you've got the grill–so what else do you need to make your BBQ experience a good one? Here are some of the essentials that every grill master should invest in to make their backyard BBQ dreams come true:
The importance of good grill hygiene is everything. Cleaning your grill before and after each use is essential in order to maintain your grill's lifespan, improve your grill's cooking performance, avoid the buildup of gunk that can cause small fires, and overall, avoid safety and health issues. Invest in a high quality grill cleaning brush that gets the job done. 
A good pair of stainless steel tongs are essential when it comes to grilling–particularly really long ones. Your tongs for grilling should be longer than your ordinary kitchen tongs so that they give you enough distance from the flames. The last thing you want is to get burned while grilling, so it's important to have a good quality set of tongs that are long, easy to use, and are sturdy enough to handle steaks, pork chops, and other big pieces of meat.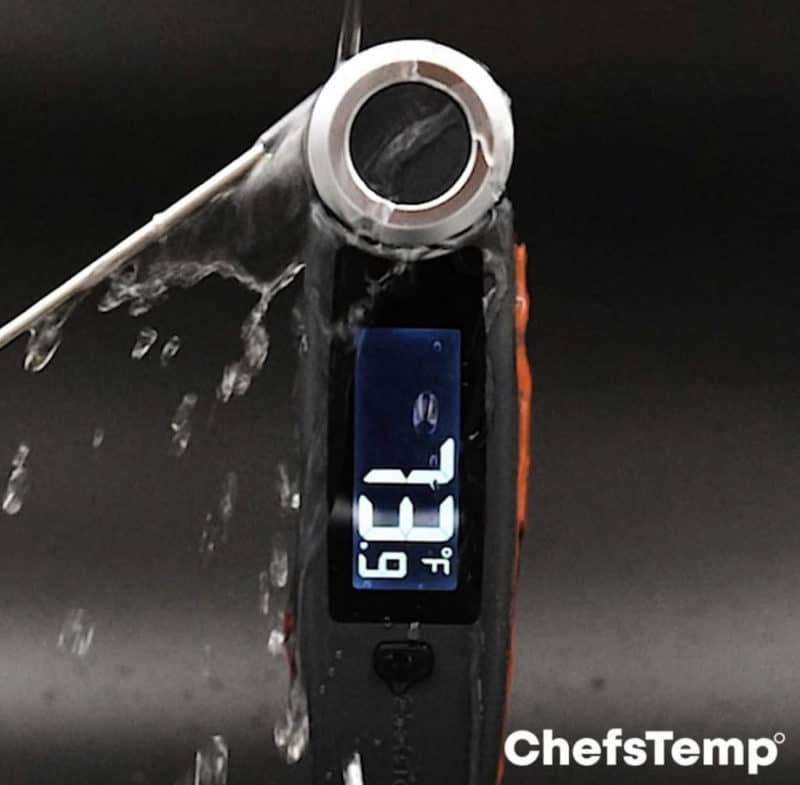 Much like tongs, a quality, sturdy spatula is another essential when it comes to BBQ'ing. There are a wide range of different types of spatulas, such as ones that are best for flipping, others that are claw-shaped, and much more. It ultimately depends on the type of food that you are cooking; however, you can never go wrong with a good old fashioned flipping spatula (with a long handle made for grilling).
Digital Internal Meat Thermometer
The key to all outdoor cooking is a high quality digital meat thermometer. It is by far one of the most important tools that you should have when it comes to BBQ'ing, as it allows you to properly monitor the temperature of your meat, poultry, and fish for safety and flavor. With the meat thermometer, you won't ever have to worry about undercooked fish and poultry and overcooked, dried out meat, as it provides accurate and fast temperature readings. If you want to impress your guests with consistent and mouth-watering results, then do yourself a favor and get a meat thermometer.
Kitchen towels are a no brainer but worth mentioning. It is no secret that BBQ'ing can get messy and it is important to keep your workspace and hands clean. 100% cotton kitchen towels are absorbent, durable, and will be very useful while barbecuing. 
Aluminum pans are always great to have for any type of outdoor cooking. It keeps things organized and aluminum pans have a lot of space for meats, vegetables, and more. Not only are they inexpensive, but they are light (yet durable), easy to handle, and you won't have to worry about glass or ceramic dishes falling and breaking outdoors.
Flat skewers are much easier to use compared to the round ones. Oftentimes, people have trouble handling vegetables, hot dogs, and other foods with the traditional round skewers; however, flat skewers are really a game changer. With flat skewers, you won't have to worry about your skewers rolling around and not staying in place. This will make cooking with skewers an easy and seamless process.
Sauce Pot & Silicone Basting Brush Set
If you love to baste and keep your meat, poultry, and fish flavorful and juicy, then having a sauce pot and silicone brush set on hand is always great to have.
With that being said, having these tools on hand will have you feeling prepared to show off your BBQ skills and impress your guests. Most importantly, these tools will make BBQ'ing a seamless experience and as a result, will have you wanting to barbecue all season long!
Improve Your BBQ Experience 
If you're interested in improving your outdoor cooking experience, then a good way to start is by investing in a meat thermometer with high quality. It will make all the difference in your cooking experience, eliminating the guesswork to ensure that you have the best temperature for your meat, poultry, and fish, resulting in juicy, tender, and flavorful meals.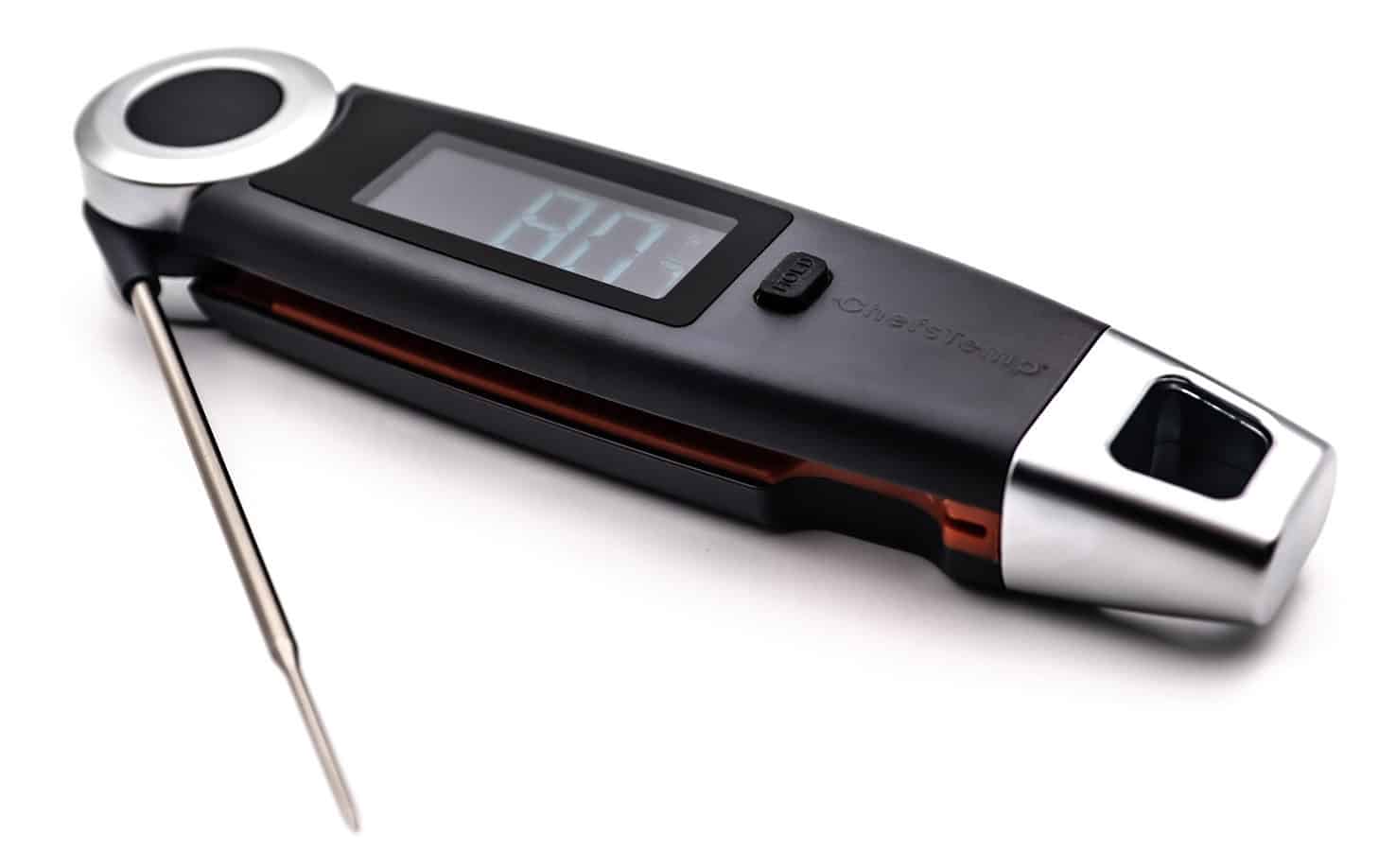 Finaltouch X10
The Finaltouch X10 thermometer from ChefsTemp gives an accurate reading not only for the inside of food but for surface temperatures as well.  The diversity of the thermometer's usage is second to none compared to other thermometers.  By getting a reading within 1 second, the Finaltouch X10 from ChefsTemp is prepared to take on any task it is given.
Discover more recipes and learn kitchen tricks by joining our cooking family on Facebook. 
Shop now for products used in this post: