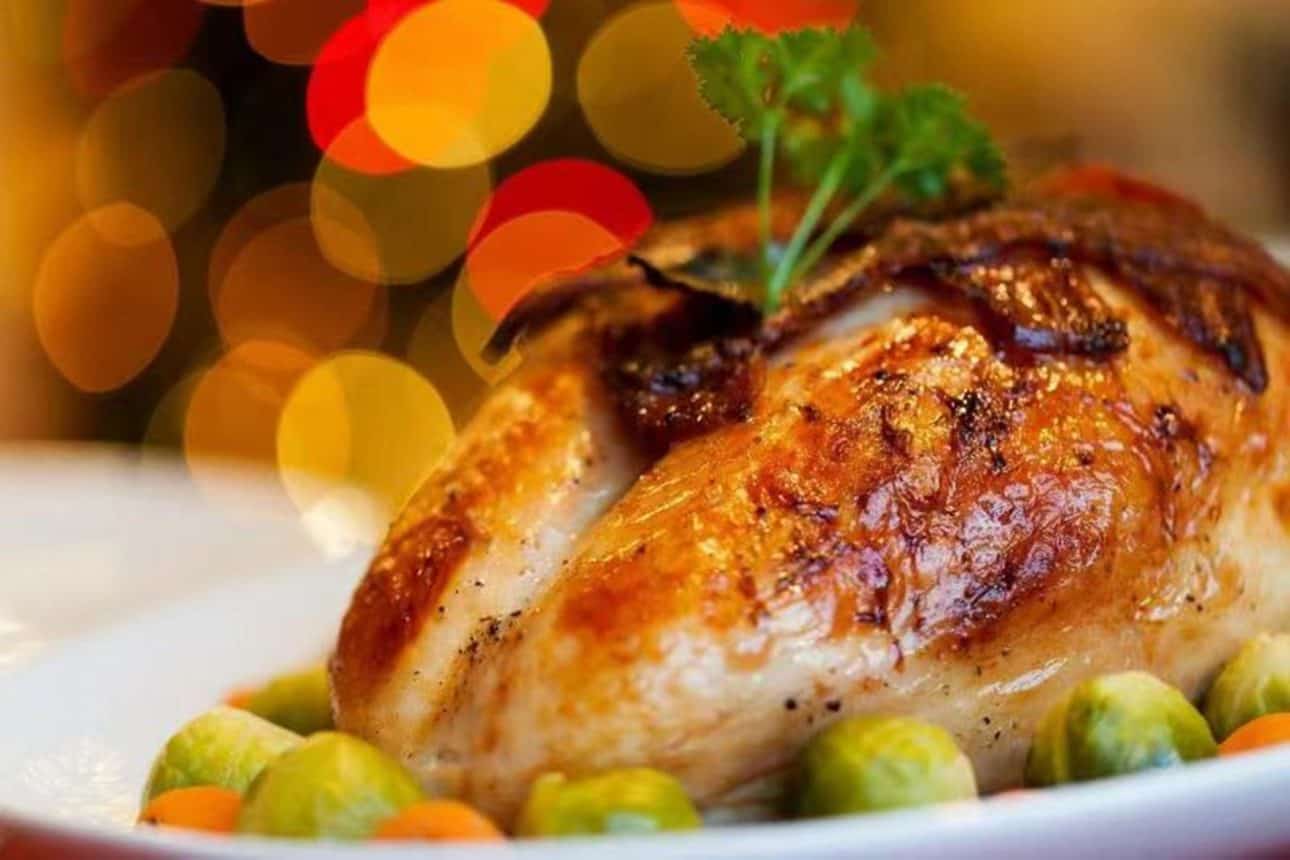 Introduction to Turkey Cooking with Thermal Tips?
Introduction to turkey cooking!
One of the commonly made complaints about turkey is that "it's too dry," if this is the case, you're OBVIOUSLY COOKING IT WRONG! The turkey is the official cooked bird for Christmases in Britain and the commonwealth. In America, it's so popular that they even have a day named after this stupid fowl (thanksgiving is increasingly becoming known as turkey day), and even the President gets in on the act by saving one from the knife every year. Presuming you're not an idiot, and realize that turkeys have to be thawed if they are frozen, we're ready to get straight into the best way to cook the turkey.
Whole turkeys need to be roasted but there are other portions available, both skin-on or skinless and bone-in or boneless. These portions include breast joints that are good for roasting. Turkey crown joints are the bird without its legs and wings (these are my favorite and are great for roasting). Then there are breast steaks and escallops which are very thinly cut steaks of turkey breast which are perfect for pan-frying. Finally, there's every kid's favorite piece, the drumsticks, which you can roast or braise.
Turkey has the same dietary benefits that chicken has but has a slightly lower fat content. This is really healthy but does mean that the turkey's meat may be dry. If you look at some of the turkey recipes from the past, most recommend basting a turkey frequently to keep the turkey meat moist. I recipe propose roasting the turkey more speedily, using dry brines. This involves leaving the bird in salt and flavoring for a time before cooking. This method sucks the moisture out but doesn't worry as the turkey reabsorbs it. All this action seasons the turkey and dries the turkey skin to delicious perfection.
Preparation
To cook a full turkey, strip off all the coverings and place them on a tray that is sufficiently deep and wide to be able to hold any blood or juice in. Then, cover with foil and leave the turkey in the refrigerator or in a cool room. After the turkey is thawed, remove the giblets and check that there is no ice inside it. Then dry the bird with kitchen paper by patting it outside and in. Before slamming it in the oven, the bird must be close to room temperature so it is wise to take it out of the fridge 1 hour before stuffing the turkey (your preference) and cooking.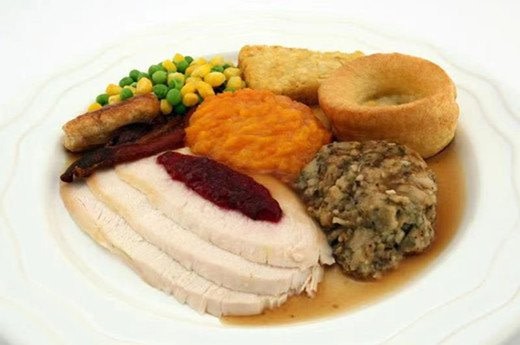 If you have the time and the patience you can pre-prepare your turkey so that when it's cooked it's the best thing your guests have ever eaten. To do this follow my advice. Seasoning your turkey two days in advance makes a huge difference, it's dry brining and involves salting your bird, inside and out. This way the salt works its way into the protein, season the turkey evenly and break it down to tenderize the meat. This process allows the turkey to hold its moistness as it roasts. By seasoning in advance, the entire turkey is consistently seasoned and you will not be required to season heavily again before roasting. This same principle applies to all fowl but as most birds are smaller one day in advance is okay.
Turkey temperature
Roasting a turkey is best done in two stages. First, preheat the oven to 425°F (218°C). Next, put the turkey in and let it cook at that heat for one hour. This will start to make the skin crispy and give you a head start with the cooking. After you have done that, turn your oven down to 325°F (163°C) and leave it at that cooking temperature for the rest of the turkey cooking time.
You can find time charts on how long to cook your turkey all over the internet, IGNORE THEM! If you really want to cook your turkey to perfection, use a meat thermometer to test the turkey temperature.
If you want to cook a perfect turkey (of course you do, who wants imperfect anything?), it's of extreme importance that you check the cooked temperature of this bird as it cooks.
My advice is that, if the turkey is over 4kg, gauge 20 minutes per 1kg, plus 90 minutes in the end if the turkey is under 4kg, gauge 20 mins per 1kg, plus another 70 minutes. You will know when the turkeys are properly cooked when juices run clear as you pierce the thigh with a skewer. If the juices do not run pop the bird back in the oven for another 20 minutes and test again.
When you have fully cooked the turkey take it out of the oven and rest the turkey in a warm place for 30-45 minutes. MAKE SURE YOU DO THIS because if you do not, the juices seep back into the bird if you carve it immediately.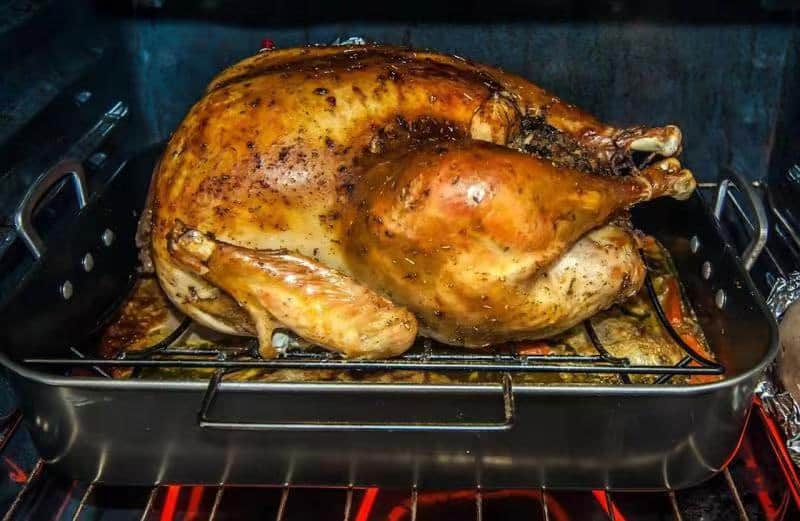 Before serving your turkey, use the thermometer to check that the turkey is hot throughout and that there is no pink turkey meat visible when you cut into the bird.
That's all for this time from me but be sure to have a look at our other food articles because they are all as fantastic as this one!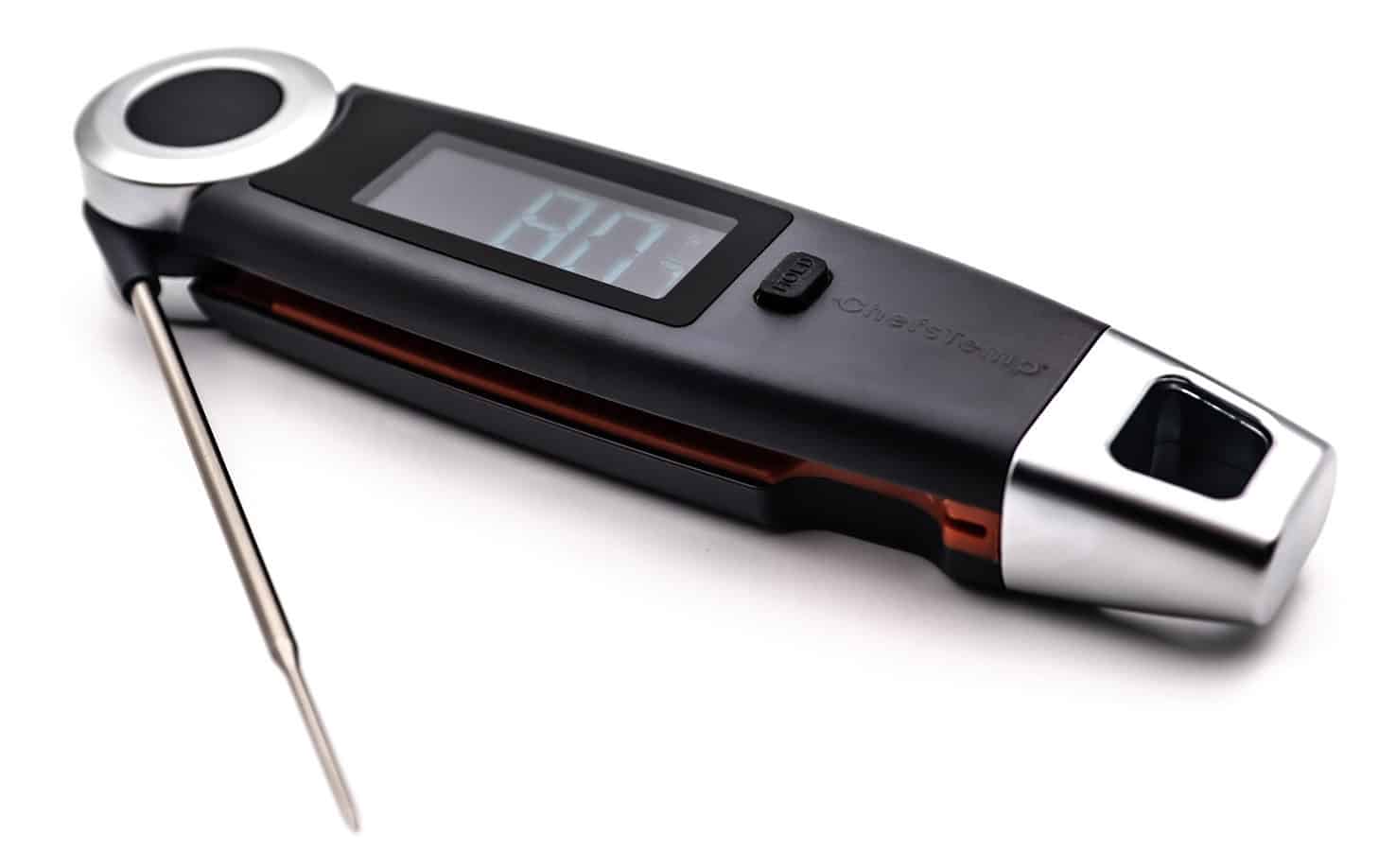 Finaltouch X10
The Finaltouch X10 thermometer from ChefsTemp gives an accurate reading not only for the inside of food but for surface temperatures as well. The diversity of the thermometer's usage is second to none compared to other thermometers. By getting a reading within 1 second, the Finaltouch X10 from ChefsTemp is prepared to take on any task it is given.
Discover more recipes and learn kitchen tricks by joining our cooking family on Facebook. 
Shop now for products used in this post: