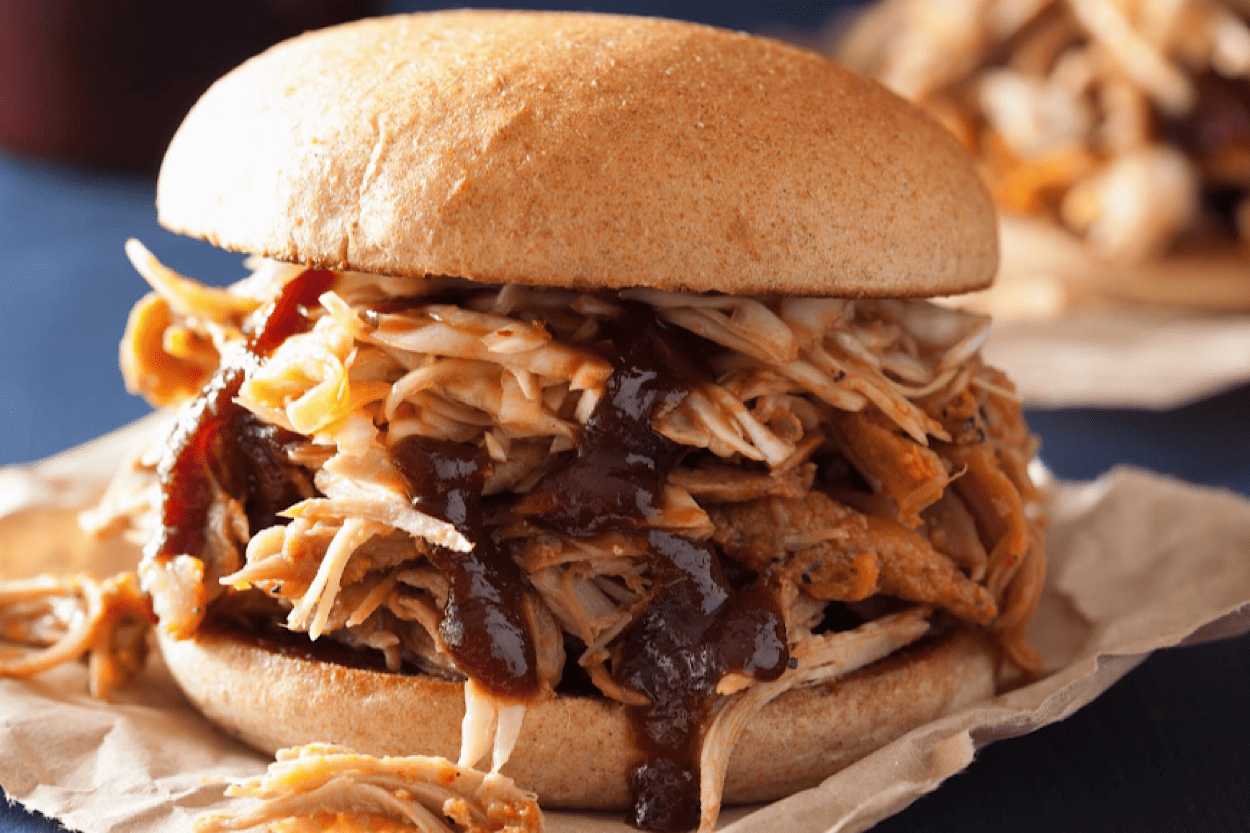 Celebrate this Memorial Day 2022 with Safe Temperatures for your favorite foods from the grill, smoker, and stove!
Memorial Day is May 30th, pools are open, grills and smokers are fired up, and we have the guide to enjoying all your Memorial Day delicacies safely! Grilled steaks, juicy hot dogs and brats, smoked pork shoulder and succulent brisket adorn countless red checkered picnic tables across the country. Read on for our temperature suggestions for the best, and safest way to enjoy your Memorial Day picnic!
Buffalo Chicken or Maryland Blue Crab Dip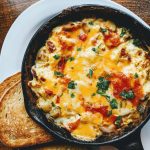 Hot dips are always a crowd pleaser and these two are classics. Shredded roast chicken breast, cream cheese, hot sauce, and cheddar cheese create a sensational buffalo chicken dip. You can go east coast style and mix crab meat, cream cheese, mayonnaise, sour cream, a dash of lemon juice, Worcestershire sauce, cheddar cheese and Old Bay Seasoning together for the perfect crab dip. Always make sure to heat your dips to 165°F (74°C) for safe eating.
Shrimp Cocktail or Ceviche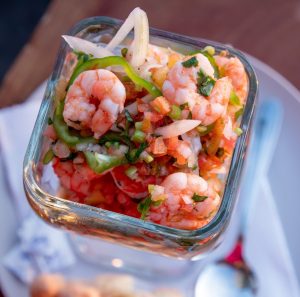 Chilled shrimp with spicy cocktail sauce, sprayed with a fresh squeezed lemon is an absolute treat on a warm summer day. A twist on this classic would be a bowl of ice-cold ceviche studded with shrimp, mango, papaya, red pepper, cilantro, red onion, and tender avocados dressed with a citrus marinade. Chilled foods and salads should be kept on ice and below 41°F (5°C) to be enjoyed safely.
Grilled Hot Dogs, Brats, and Sausage
A perfectly grilled hotdog, brat or sausage is an essential component of any cookout. The most common mistake a griller can make is to use too high a heat when grilling your dogs. If the outside is heated to rapidly and shrinks quickly before the inside has a chance to cook and expand your brats will end up splitting and cracking open. Start on a cooler side of the grill, flipping often, till the internal temperature reaches 110°F (43°C). Move to the high heat zones and crispen the casing while you finish cooking to a temperature of 165°F (74°C).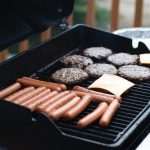 Ground Beef or Bison Burger
Show you grilling chops with the perfectly cooked burger. Traditionally the best burger is an 80/20 lean to fat ratio ground beef. Bison is a fast-emerging alternative to ground beef, its healthier and leaner than beef which can be a challenge for home cooks. Always liberally season your burger meat of choice with kosher salt, cracked black pepper, and (optionally) onion powder and granulated garlic. Sear on high heat till you reach in internal temperature of 160°F (71°C) then remove from the heat. They will rise an additional 5 degrees to reach perfect food safe temperatures without overcooking.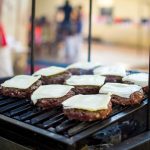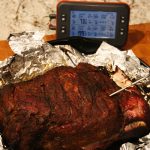 Fire up your smoker before the big day to create sensational pulled pork. You can make sandwiches, mix the meat into a side like baked beans or mac and cheese, or just eat it as is! We always start with a day before with a dry rub of brown sugar, salt, paprika, chili powder, cumin, granulated garlic, onion powder and black pepper. You can add additional flavorings like harissa or dry mustard as well. Remove the pork and liberally season again with your dry rub, then place on a preheated smoker set to 280°F (138°C). For a complete guide, see our recipe for perfectly pulled pork here.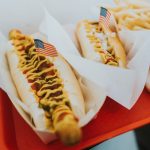 Another classic BBQ fare is the Brisket. There is no greater king of the BBQ than a perfectly smoked brisket. The complexity of getting the lean flat and the fatty point perfectly cooked is a true test of any cooks' skill. For a whole brisket we like to do minimal trimming to remove excess fat and silver skin before giving the meat a generous dry rub, keep this rub simple like they do in Texas (salt and pepper) or go wild and make it your own style. A good rule of thumb when cooking a whole brisket is 1 hour for every pound. Low and slow is the way to go, keeping your smoker between 240-260°F(115-126°C) for the perfect range.
Nothing commands more respect on the grill than a beautifully marbled, thick cut, steak. One of our personal favorites is the porterhouse steak, containing a big eye of filet and the strip. This steak can be tricky to cook correctly as the bone creates some thermal challenges, but if you follow our steps here, you can create the perfect steak every time. Make sure to liberally season with salt and pepper, let the steak come to room temperature, and try your hand at the reverse sear for a perfectly even cooked steak!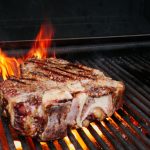 The chicken wing is the ultimate appetizer, and you can use your grill to create incredible, and crispy skinned chicken wings without breaking out the deep fryer. To ensure a crispy, and crackling, skin use a dry brine of kosher salt and baking powder. The baking powder allows the proteins in the chicken skin to break down more quickly creating a much crispier and browner wing. After the overnight brine preheat your grill to 475°F (246°C) and arrange your chicken wings in an even, non-overlapping, layer. Turn them every 4 minutes until your probe thermometer registers 175°F (80°C). Remove from the heat and toss in your favorite sauce. Our favorites are traditional buffalo sauce (Hot sauce, butter, granulated garlic, black pepper) or an Asian hoisin glaze (Hoisin, ginger, garlic, lime, chilies, fish sauce).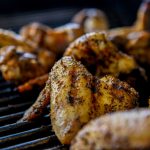 Discover more recipes and learn kitchen tricks by joining our cooking family on Facebook. 
Shop now for products used in this post: