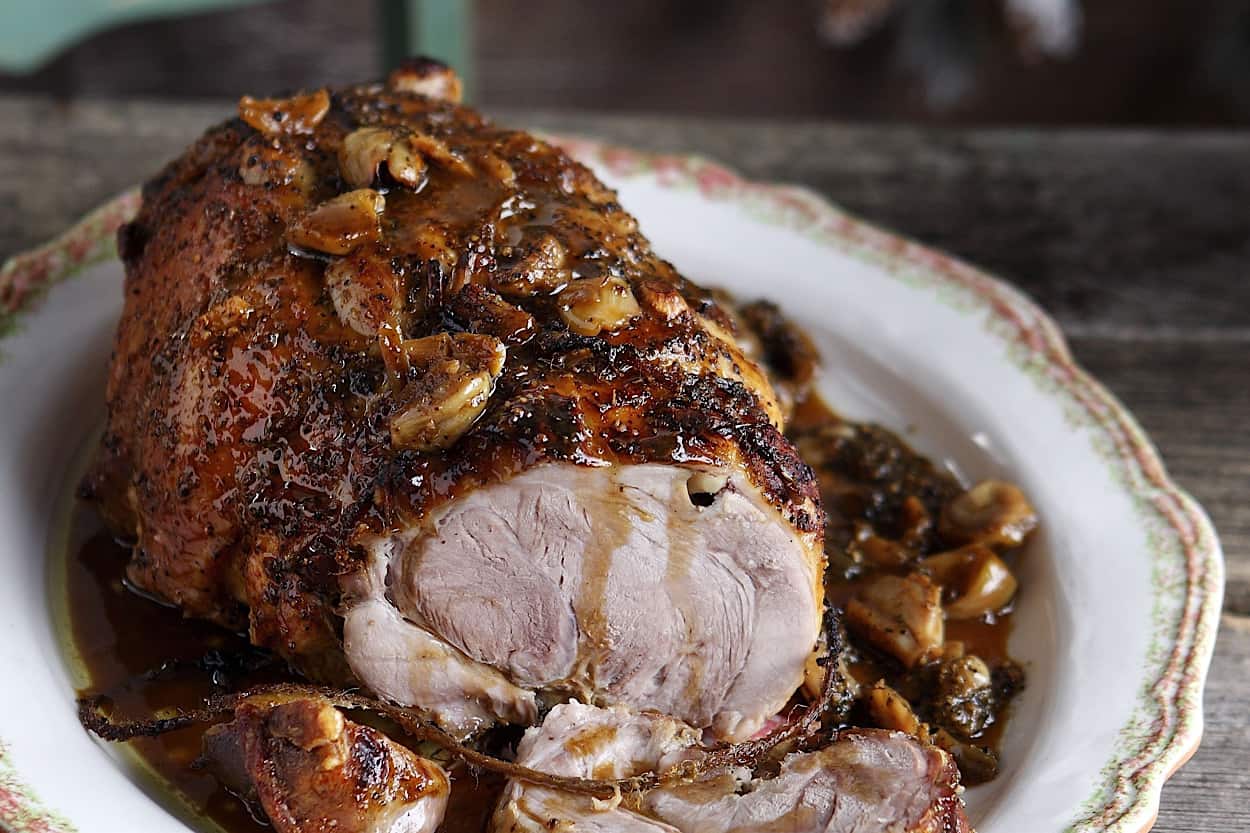 Safe Temps for Your Favorite Easter Brunch; Snacks, Appetizers, and Traditional Easter Classics for 2022!
Easter is April 17th this year and we want you to be ready to enjoy all your holiday favorites safely. Glazed Easter ham, roast leg of lamb, or a brunch quiche surrounded by colorful Easter eggs build the perfect holiday table. Check in with our temperature suggestions for the best, and safest, way to enjoy your Easter meal safely! Happy Easter!
Hard Boiled Egg Temperatures/Safe Handling of Easter Egg
Where is the fun is gathering all those colorful Easter eggs if you can not eat them? Easter eggs can be eaten safely, just do not let them linger to long in the grass. The perfect temperature for a hard-boiled egg is whites at 180°F (82°C) and the yolk at 170°F (77°C). To achieve this place your eggs in a pot of water that just covers the eggs. Bring this to a boil and keep it there for 1 minute. Turn the fire down to low and cover the pot. Let this sit for 10 minutes and then shock the eggs in an ice bath for easy peeling.
A ready to eat ham is both incredibly simple and delicious. Your first step is to slow roast the ham, under a loose tent of heavy-duty foil, at 250°F (121°C) until the internal temperature reaches 130°F (54.5°C). Increase the temperature to 350°F (176°C). Cover your ham in your glaze of choice; brown sugar, Dijon mustard, pineapple juice, and maple syrup are common options. Place the ham back into the oven and roast for 10-15 minutes till the outside is bubbly and glazed. Let rest for 10 minutes then enjoy!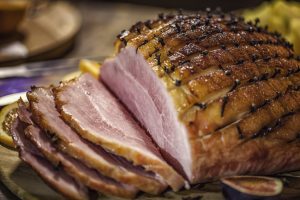 Roast Leg of Lamb, Boneless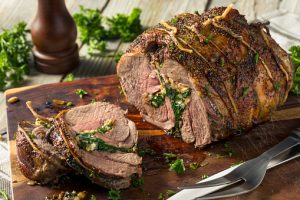 Unroll your roast and liberally season both sides with salt, pepper, herbs, garlic, and lemon. You can stuff the roast with sauteed spinach, crumbled feta, sun dried tomatoes, or nuts. Roll the meat back up into a uniform roast shape and tie with butcher's twine. See our demo on how to tie up a roast here. Insert your probe thermometer into the center of the roast and slow roast at 255°F (124°C) till you reach your chosen doneness temperature, 120°F (49°C) for medium rare. Let rest for 10 minutes before cutting and serving. See meat temperature guide here.
Bring your roast out of the refrigerator and liberally season with coarse kosher salt, cracked black pepper and granulated garlic. Let the roast sit at room temperature for 1 hour. Place the roast on a wire rack over a rimmed cookie sheet. Roast at 250°F (121°C) till the internal temperature reaches 110°F (43°C) then remove from the oven. Increase the oven temperature to 475°F (246°C) and place the roast ack in the oven for 10-15 minutes until crusty and browned. Let the roast rest for 10 minutes before slicing.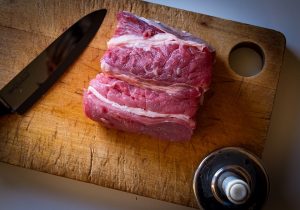 Salmon Filet Temperatures
Salmon is one of the most versatile fish but can dry out quickly if overcooked. Our team finds that the perfect temperature for salmon is medium or 125°F (51.6°C) final cooked temperature. This fish can go from undercooked to overcooked very quickly, make sure to temp the thickest part of the fish and pull the meat from the heat when the temperature is 120°F (49°C). This will rise the remaining degrees to a perfect medium.
Yeast is a living organism and thrives in a narrow temperature range, 110-115°F (43-46°C). If the water is too hot it will kill the yeast and it will not produce the gas to leaven your rolls. Dissolve the yeast in the warm water and add to your remaining ingredients. Roll the dough into a smooth ball, place in a bowl covered with plastic wrap, and set in a warm spot till doubled in size. Remove the dough and roll out balls of uniform size. Place the rolls on a rimmed sheet tray and spray with pan spray, then top with a loose layer of plastic wrap. Let them rise again till almost double then bake at 350°F (180°C) for 20-22 minutes or till golden brown.
Quiche and Breakfast Casseroles
The perfect texture for a breakfast casserole is supple yet firm. There should be bounce back but with a little wiggle. This is achieved by cooking your egg custard completely through to 160°F (71°C). You should always test the very center of your dish to ensure that it is completely cooked the entire way through. Some fun ideas for Easter brunch would be a classic Quiche Loraine (with leeks, ham, and gruyere) or an Eggs Benedict Casserole with torn English muffins, Canadian bacon, and eggs topped with fresh hollandaise right before serving!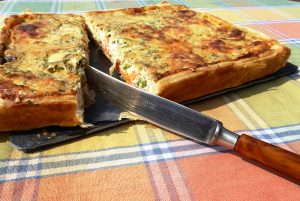 Deep Fried Chocolate Crème Easter Eggs
Chocolate Crème eggs are an easter tradition, and how can you make them better? Why deep frying them of course. Freeze your crème eggs for 15 minutes before dunking in a batter of flour, baking powder, milk, and a touch of salt. Use your thermometer to keep your oil at 375°F (190ׄ°C) and fry the eggs for 3-4 minutes or till golden brown. Remove to a wire rack and let the oil drain for a minute. After a minute dust with plenty of powdered sugar.
Discover more recipes and learn kitchen tricks by joining our cooking family on Facebook. 
Shop now for products used in this post: