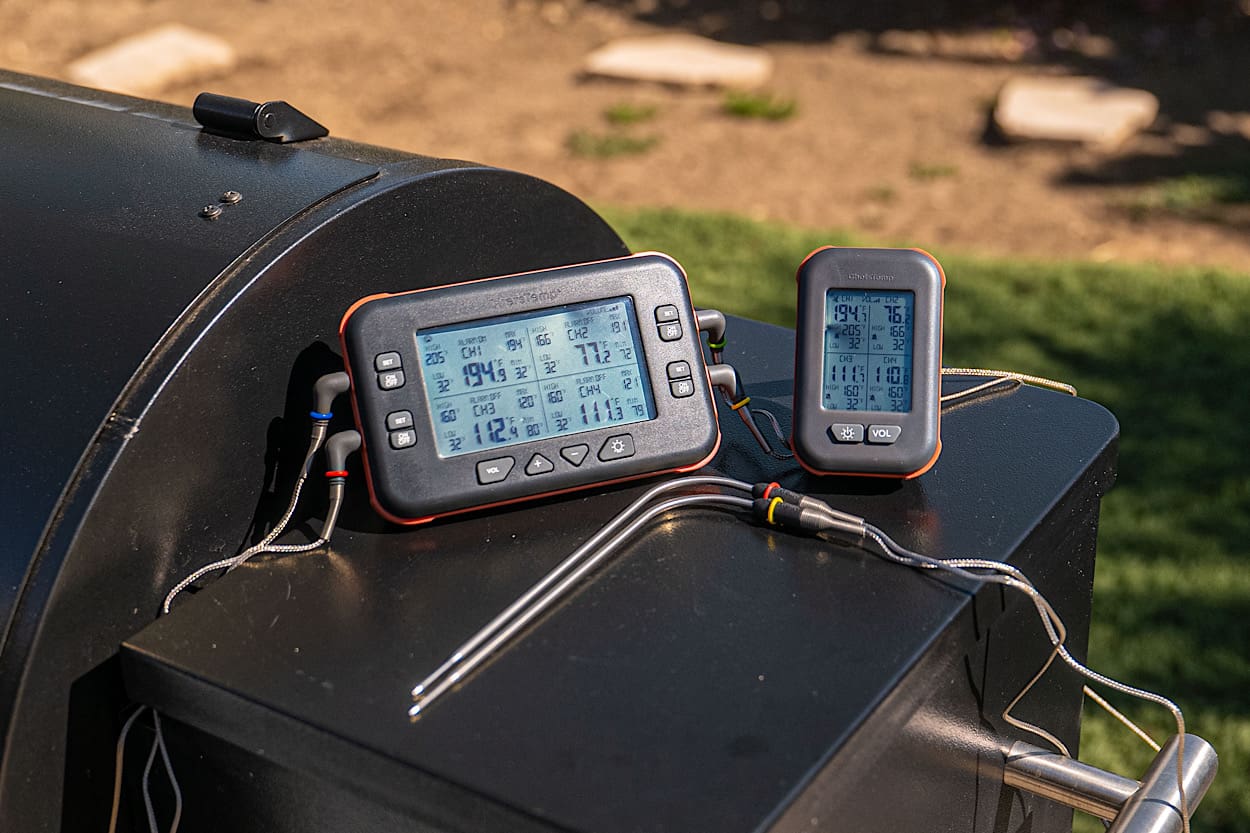 Smoker Thermometer for Accurate Assessment
A Smoker Thermometer is the best probe device that suggests impeccable temperate ratings for cooking the meat or steak perfectly. Enjoy BBQ hassle-free without keeping a frequent check on the traditional smoker pots to balance temperature with preparation time.
These advanced tech smoker thermometers arrive in variegated design and specifications with an assurance of precision.
By ascertaining a certain degree of temperature with the intervention of these devices, you can kill the harmful microbes present in the protein foods.
The smoker temperature device is easy to use with a firm grip and compelling design features. The probe will check, measure, and display the original temperature of the meat in the ongoing cooking process.
Steak temperature Chart
It is important to cook steak considering the appropriate intensity of temperature and remove it from the cooktop once the perfect temperature is attained. To enable a flawless determination of the desired temperature, you can use the smoker thermometer to obtain the perfect BBQ.
Mentioned below is a steak temperature chart comprising the cooking patterns of the stake with the desired temperature and follow-up output. Take a look.
| | | |
| --- | --- | --- |
| Cooking Status of the steak  | Remove from the flame | Perfect temperature indicating cooked steak |
| Rare | 48ºC / 118ºF | 50ºC / 120ºF |
| Medium Rare | 52ºC / 125ºF | 54ºC / 130ºF |
| Medium | 58ºC / 136ºF | 60ºC / 140ºF |
| Medium Well | 62ºC / 143ºF | 65ºC / 140ºF |
| Well Done | 68ºC / 154F | 70ºC / 160ºF |
By following this guide with induction of smoker thermometers you can cook perfect meat with no hit and trials attached.
Discover more recipes and learn kitchen tricks by joining our cooking family on Facebook. 
Shop now for products used in this post: