Ideal cooking temperature

Misc. Internal Temperature Chart
Egg dishes and sauces containing fresh eggs require your attention to preserve food safety
Check our temperature charts for preparing sauces or other favorites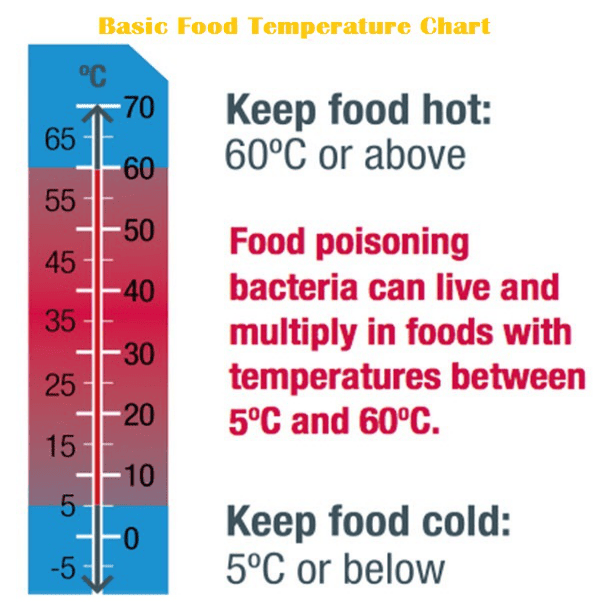 Miscellaneous Internal Temperature Chart
Any time you cook with eggs, it's essential to be mindful of food safety and proper cooking temperatures. We recommend always using a food thermometer like our ChefsTemp Pocket Pro to check that your dishes with eggs are safe for consumption.
The chart below provides proper internal temperatures for a variety of dishes like casseroles, egg-based sauces, and eggnog. By using this simple chart and your trusty food thermometer, you can significantly reduce the risk of foodborne illness.
Fahrenheit and Celsius Cooking Temperatures
Internal Temperature Description
Food type
Internal Core Temperature in
Fahrenheit
Internal Core Temperature in
Celsius
Description
Casseroles and Leftovers
165°F to 175°F
74°C to 79°C
Insert thermometer in the center.
Some times the 165 degrees F. temperature only warms the casserole, and may not be not enough for you. Then continue until 175 degrees F. is reached.
Egg Nog and Ice Cream Custard
160°F to 165°F
71°C to 74°C
Sauces using eggs:
Hollandaise Sauce
160°F
71°C
As raw eggs carries a risk of salmonella infection. Heat the sauce to 160 degrees F. on your digital thermometer to kill bacteria.
Egg Dishes and other
Sauces using eggs
160°F
71°C
When eggs are part of the recipe it is necessary that the internal temperature of the baking item reach at least 160 degrees F. (71 degrees C.) in order to kill any dangerous bacteria.
Keep yourself informed about recipes and FAQ's