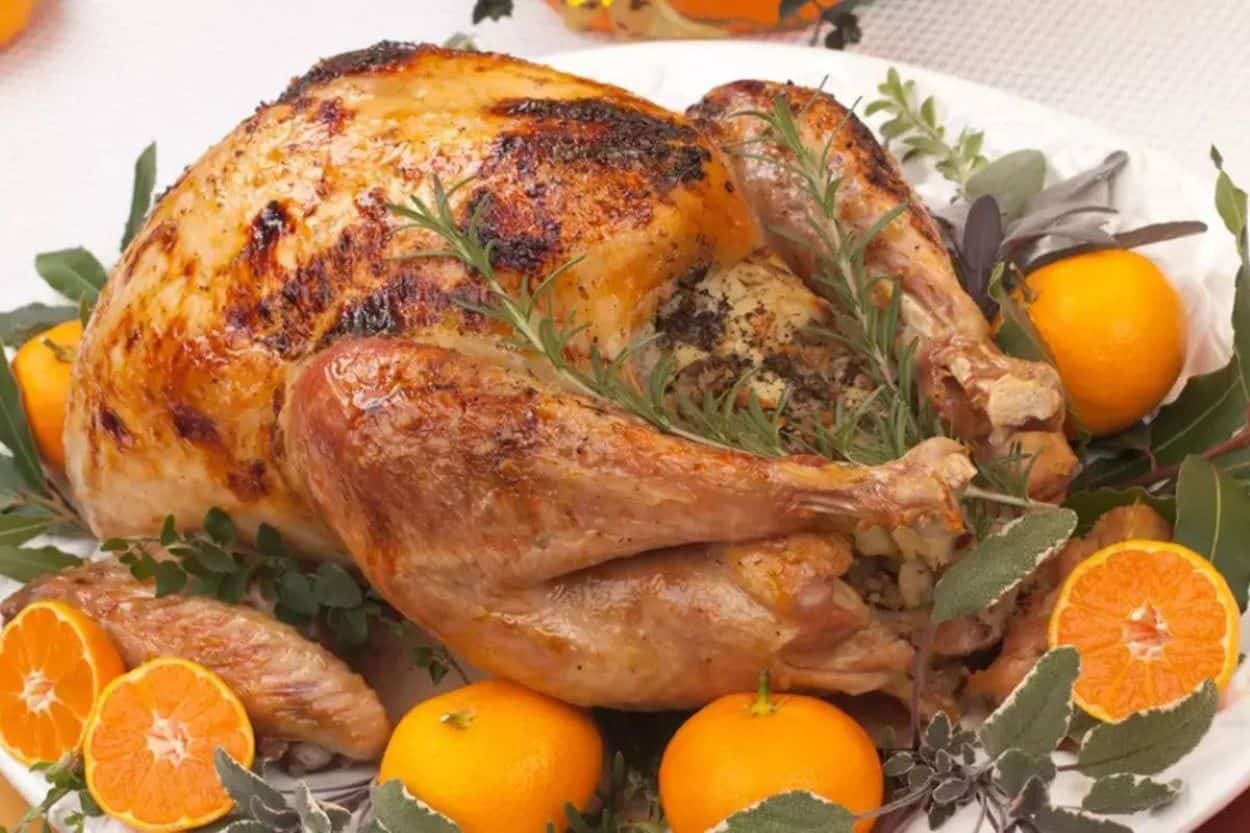 Yummy Smoked Turkey Breasts – What are the Best Cooking and Pull Temps?
Are you expecting visitors for thanksgiving or a little gathering? Are you thinking of what to prepare? You can get your party started with yummy smoked turkey breasts. Today, turkey breast is a popular option for parties and smaller groups; as little as half of a turkey breast can serve four people, whereas a whole turkey breast can serve seven to eight persons.
Half turkey breast can look like a giant chicken breast, especially when you tie it up. You can also fold the complete breast and prepare it any way you want. At times, turkey breasts come bundled in pancetta or strips of bacon. If you find yourself here looking to make yummy smoked turkey breasts or want to know the best cooking temperature, you are at the right place. Let's get started with how you can get your turkey breast ready.
Cooking Your Yummy Smoked Turkey Breasts
You don't have to forgo your favorite flavors or skip any process you always like. You can wrap your turkey breasts in pastry and cook it under a slow oven or make a wellington. Whatever the situation might be, you always have an option to consider.
You don't have to spend much buying a whole turkey for your Christmas or Thanksgiving Day with a turkey breast. It can serve other purposes, especially when you have leftovers despite being lean and low-fat meat. With several meals available to make using your turkey breasts, you can get confused. Let's share how you can get your yummy smoked turkey breast recipe ready.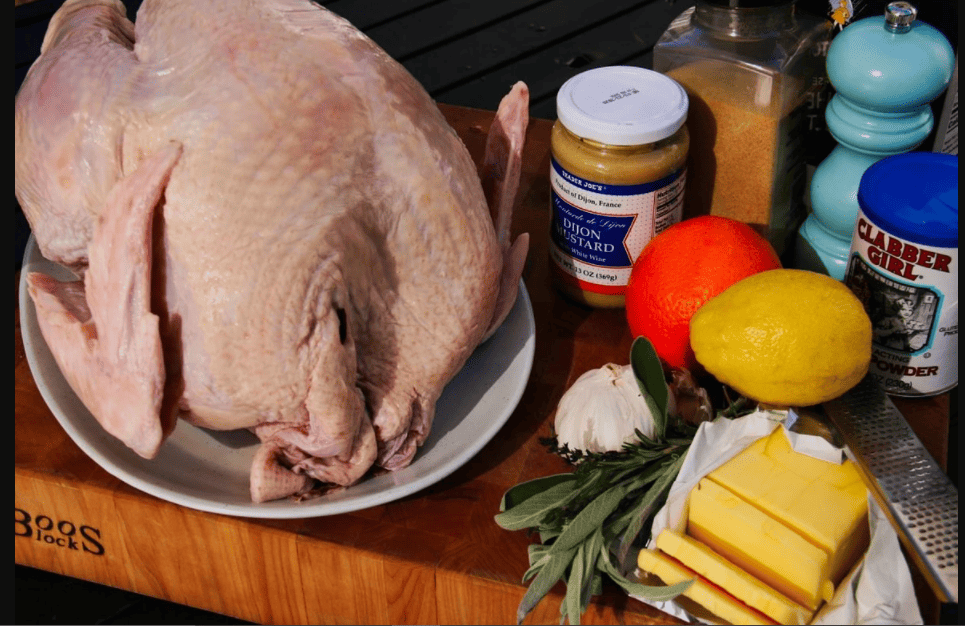 Items required
Turkey breast (the size would depend on you)
1 carrot – (optional)
1 large onion
20g butter
Steps to follow to cook your yummy turkey breasts
Step One
If you have your turkey breast stored in the fridge, ensure to take it out and defrost. The turkey breast should have the same room temperature before you start. After that, heat your oven to a temperature of 170°C to 190°C. Place a rack insider your baking tray and spread the sliced onion inside.
Step Two
You can check the turkey breast weight if you have something to weigh. You should calculate 40 minutes for each kilo with an additional 20 minutes after calculating the weight per kilo.
Step Three
Use the butter to rub throughout the turkey breasts skin. You can add other seasoning based on your choice to spice up things. Place the spiced turkey breast on your oven rack and place it on the vegetable top. Ensure you pour sufficient water to cover the veg before covering it with a foil.
Step Four
You can roast the turkey breast using the allocated time from its weight. Remember to include the additional 20 minutes to allow it to turn brown. You can use a knife or meat thermometer to check if it is ready.
Step Five
If it is not entirely cooked, you can allow it to stay for a period. You can take it out when the juice flows as you want. Read below on the best temperature for your yummy smoked turkey breasts.
Best Temperature for Yummy Smoked Turkey Breast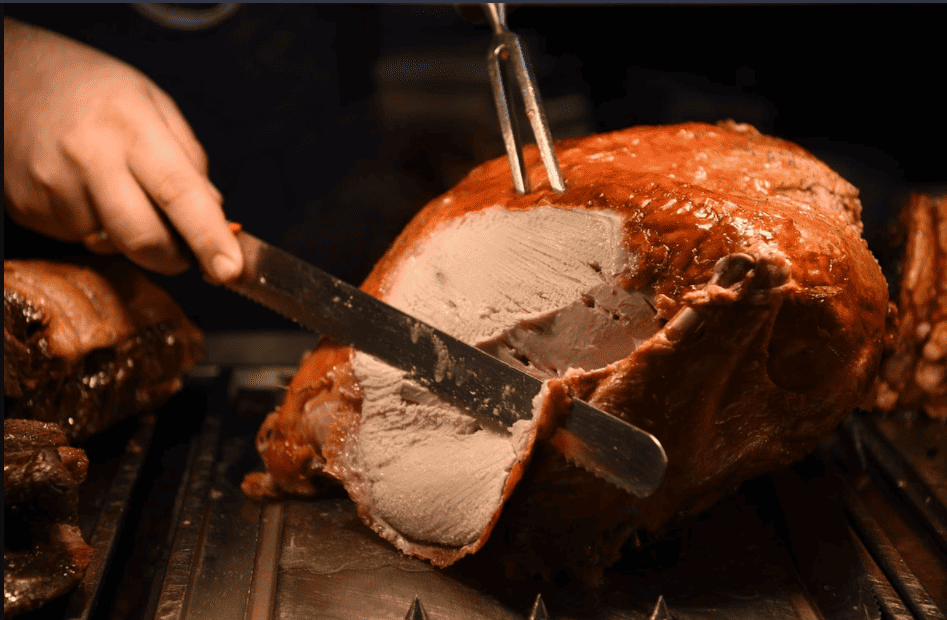 Choosing the best temperature for your smoked turkey breast would depend on several factors. These will include the cooking methods, preparation, recipes, cooking time, and amount of meat you want to cook. These factors will significantly impact the temperature of choice. However, the average temperature for most recipes is within 160º Celsius (325ºF Fahrenheit). In addition, it doesn't matter the cooking method or oven temperature; the turkey breast must have an internal temperature of 77ºC (170ºF) before you serve it.
Ideal Cooking Temperature for Turkey Breast
One popular cooking method for a turkey breast that most people use is roasting. It usually involves preheating an oven to 1600 C (3250 F). If the temperature exceeds 1600 C (3250 F), it will overcook the outer part of the turkey before the inside. However, if the temperature is low, it takes time to seal the juices and takes longer for the meat to dry.
Although the roasting temperature for your turkey breast remains the same, the cooking times might vary based on the turkey breast weight. If you use recipe websites and cookbooks, you will observe the same cook time for turkey breast and whole birds. Nevertheless, the instructions might differ if you want to cook a turkey breast that is frozen and thawed. Importantly, you should defrost the meat thoroughly before cooking.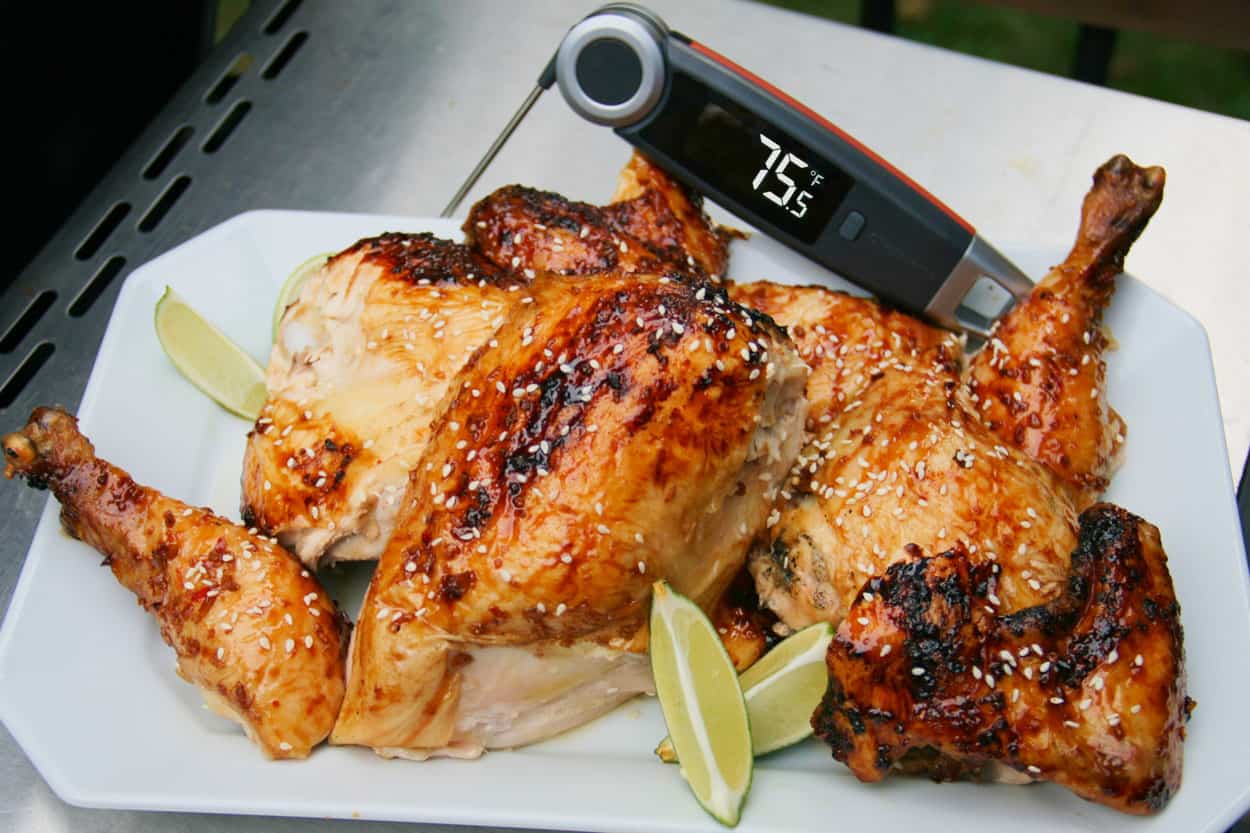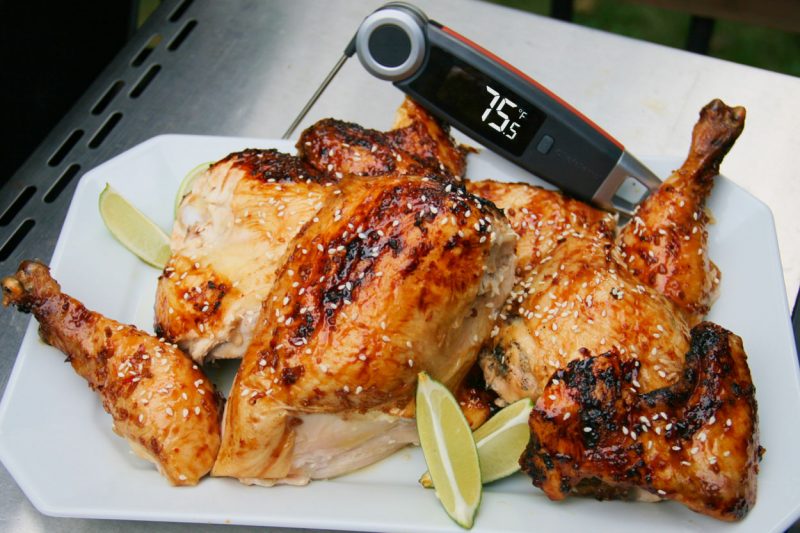 Using a Thermometer to Gauge the Turkey Breast Internal Temperature
If you can't accurately gauge the turkey breast's internal temperature, you can use an instant thermometer. It is the best indicator to check if the turkey is ready to be served. The meat thermometer remains the easiest means of gauging the internal temperature of any meat you are cooking or roasting.
Ensure the device sticks into the turkey breast center to get a precise reading when checking the temperature. However, if you don't have a meat thermometer, you can use a manual method. Here, you take a knife to pierce through the breast to see if it's ready. If the juice doesn't run completely clear, it is an indication that the turkey breast isn't fully cooked. Notwithstanding, the meat thermometer is the best method of checking if your yummy smoked turkey breast is ready.
Avoid Well-cooked Turkey Breasts
To avoid any food poisoning, you should quarantee your turkey breast using the optimum temperature. It improves your meal taste and protects you from food poisoning. You need to cook the turkey meat thoroughly to kill bacteria and prevent any food poisoning risk. Therefore, endeavor to cook your yummy smoked turkey breast at the best internal temperature. We recommend you should target an internal temperature of 160°F. In addition, allow the cooked meat to rest on a foil for at least half an hour.
If you want to host a small party or intimate gathering, you don't have to buy a whole turkey. What if you have a limited budget? A turkey breast can serve the same purpose if you know what to do. In this article, we have shared how to get your turkey breast ready and the best temperature to prepare it. Get your hands dirty and see how your yummy smoked turkey breasts recipes come out.
Discover more recipes and learn kitchen tricks by joining our cooking family on Facebook. 
Shop now for products used in this post: