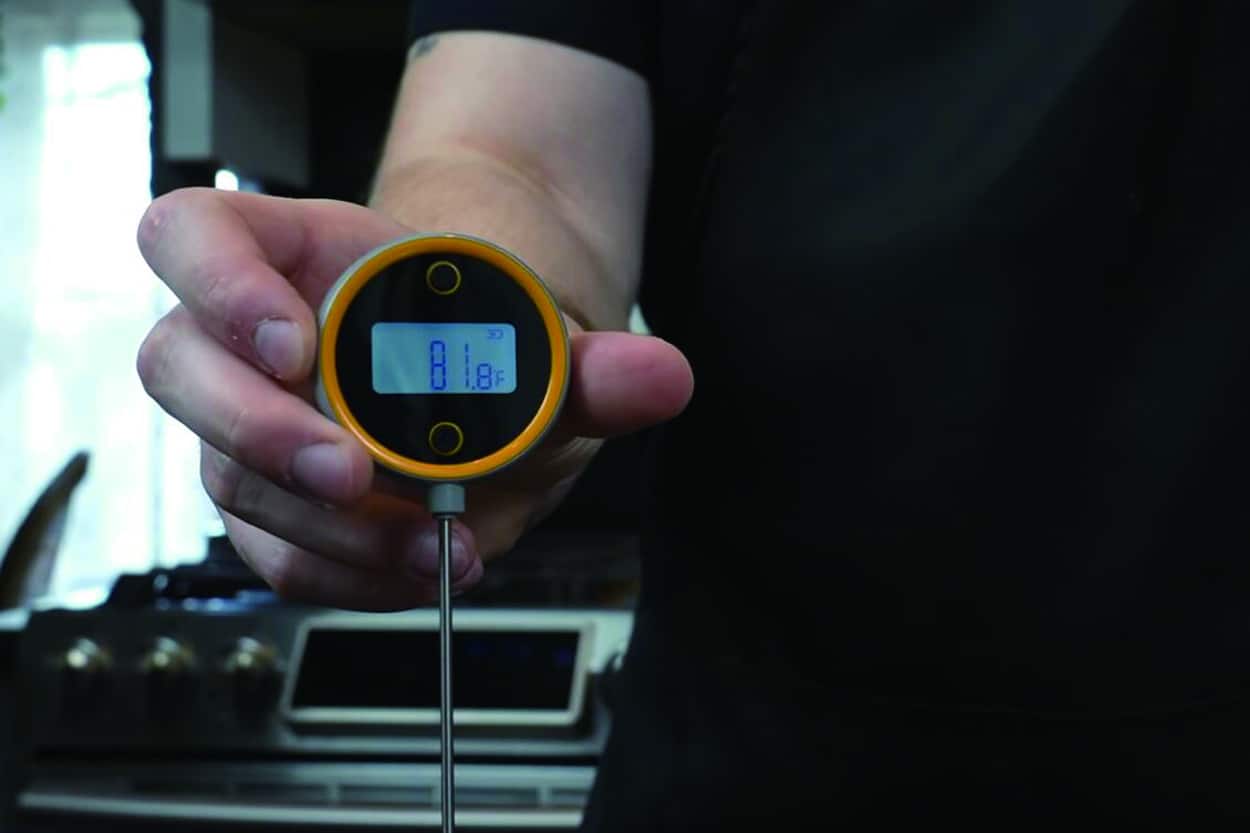 Ultimate Guide for Buying the Best Cooking Thermometer
Shopping for a good cooking thermometer isn't easy as ABC because you can get the wrong thermometer. The choice of thermometer and features to look at in a thermometer can get tricky. However, the ultimate guide for buying the best cooking thermometer gives you an edge to buying one. It is not enough to know how to use a meat thermometer, you should understand how to buy one when needed.
Nevertheless, most people don't consider how important it is to choose the best cooking thermometer. Regrettably, eating undercooked food poses several health challenges, which is something you wouldn't want. How do you check a chicken internal temp to know it is done?
Although cooking thermometer takes less than a minute to use, they can potentially protect you from food poisoning as they ensure your food is adequately cooked and kill diseases such as E. coli, salmonella, and other bugs.
Factors to Consider When Buying the Best Cooking Thermometer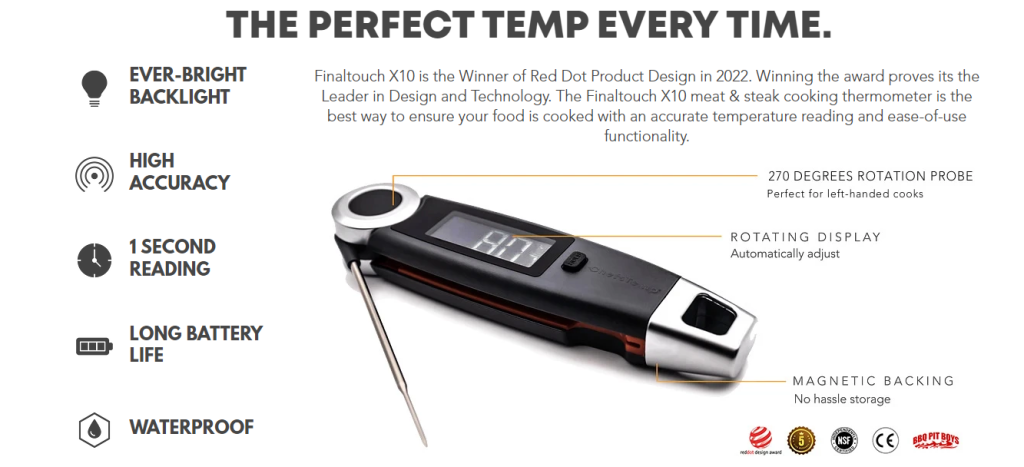 A cooking thermometer is essential, especially if you do a lot of cooking – meat at home. It ensures your meat is properly, sufficiently, and evenly cooked. Knowing the key factors to consider when shopping for your kitchen thermometer can help you choose the best model you require for your kitchen.
Significantly, the factors in our ultimate guide for buying the best cooking thermometer aren't limited to these factors. We only indicated the most important ones as criteria when buying a thermometer. Without further ado, let's begin with the factors to consider before buying a thermometer.
Firstly, when choosing to buy a cooking thermometer, you need to decide the type of thermometer. Thermometers come in several designs, types, and different usage requirements. Let's briefly look at the different types of bbq thermometers you can choose from when shopping for a thermometer.
Dial over thermometers – You can keep this in place while your food cook. You can insert this thermometer into the thickest part of the food to reach up to two inches. In most situations, you would need a dial-over thermometer for soups, casseroles, and roasts. The temperature readings take two minutes. However, it is not suitable for thin foods. It is advisable to look for another thermometer to cook turkey or chicken.
Instant-read thermometers – This thermometer is highly common as it offers instant reading when cooking. It is used mainly towards the end of your cooking. The best way to use it is to place at least two inches to the thickest part. Although it reads instantly, however, it can delay and get readings within 10 to 20 seconds. An instant-read meat thermometer is suitable for soups, casseroles, roasts, and thin food.
Thermometer-fork combination – This thermometer is suitable for grilling. It can read your food temperatures within 10 seconds. It comes with a sensor that indicates when the food is ready in most situations.
Besides the type of thermometers, another critical factor to consider is the accuracy of the best electronic meat thermometer. Nowadays, most thermometers offer fair accuracy and come with an offset of over one to two degrees. Newer thermometers come with a testing mark that allows you to determine if it is accurate or not.
To check its accuracy, you can place the thermometer into boiling water. If it reads 212°F (100°C), then it is accurate. Instant-read thermometers come with a recalibration feature that enables you to readjust the thermometer after use. Most people prefer instant-read thermometers because of the recalibration feature.
The third thing to consider in this ultimate guide for buying the best cooking thermometer is ease of use. You wouldn't want to buy a kitchen thermometer that is difficult to use. Some remote thermometers come with complicated reading, depending on the style. Among the types of thermometers, probe thermometers are easy to use since you can insert them into the meat and get the display outside the oven.
Instant-read or digital thermometers can be a little cumbersome since you have to remove the meat from your oven to check if it is done. It is a long process since you have to bring the meat out. You need to be cautious when removing meat from the oven during cooking as it can cause injury.
Our last factor to consider when buying the best meat thermometer is its durability. Most cooking thermometers are manufactured with durable stainless steel, making them dishwasher safe. In addition, look for a thermometer that comes with glass since they are shatterproof.
Important Features of the Best Cooking Thermometers
Now you know the essential factors to consider when shopping for a digital cooking thermometer, the next step is to look at the key features the best thermometer should have. It is the last phase of your ultimate guide for buying the best cooking thermometer. With this, you can get the best food thermometer, whether online or offline.
Good display – Ensure you can see the reading from a far distance, especially those with ovenproof. Easy to insert – Time is critical when coordinating a meal. You don't want any struggle with your thermometer, such as difficulty inserting it into the meat. Therefore, you should consider this feature when buying a meat thermometer.
Large grip area – Here, you will have to consider the grip area if it is stainless steel because it poses a burn risk when it heats up in the oven. Look for a thermometer with a larger grip to minimize any burn risks. Some thermometer comes with a temperature danger zone that protects you against burn.
Ease of cleaning – You should clean your thermometer every time you use it. Therefore, consider a thermometer that traps little bacteria and grease. You can also look for a digital food thermometer with dishwasher-safe proof as it makes things easier.
It doesn't matter if you want to buy the best instant-read thermometer or a grill thermometer for your kitchen cooking, you need to know important criteria to look at. Nowadays, with newer thermometers available, it can pose a considerable problem selecting the best smoker thermometer.
Before thinking of buying a thermometer, you should have gone through our ultimate guide for buying the best cooking thermometer. With the best thermometer, you can get an accurately cooked chicken temp, which will help you avoid food poisoning.
Finally, if you are new to using cooking temperature, you can use a steak temperature chart to determine the doneness of your food. Now, you are ready to buy the best cooking thermometer for your cooking.
Discover more recipes and learn kitchen tricks by joining our cooking family on Facebook. 
Shop now for products used in this post: