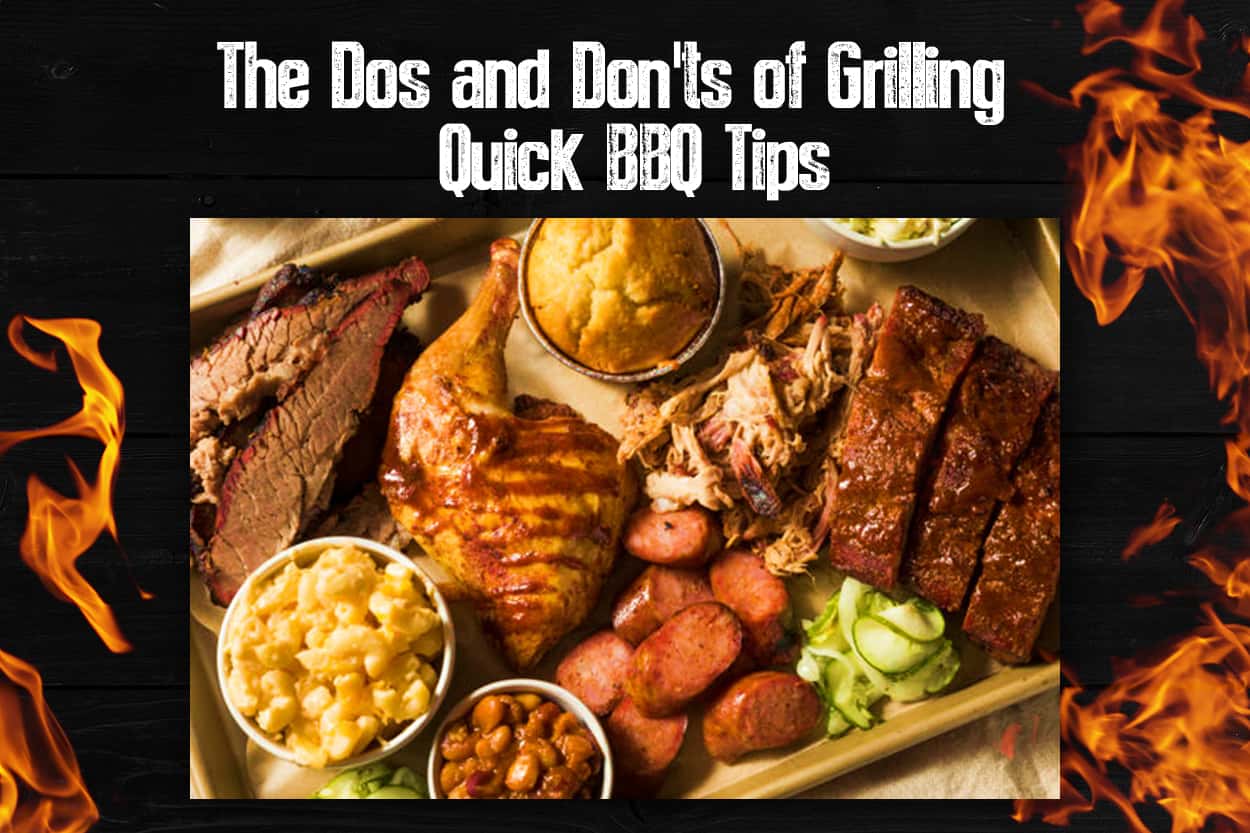 The Dos and Don'ts of Grilling – Quick BBQ Tips
Anybody can grill.
However, to master the grilling art there are important factors that you must keep in mind before grilling so you can have an enhanced experience eventually.
For instance, you must know what can be the best way to BBQ, how high should you heat the grill, what kind of charcoal should you use to cook delightful steak. Similarly, how long does it take to cook different meat like chicken, beef, or pork? All of such queries are really important when it comes to grilling. Additionally, there are some dos and don'ts of grilling that you must also pay attention to if you don't want to end up ill due to eating undercooked food. One small mistake can make your grilling experience hell or heaven.
It is all up to you!
Before divulging dons and don'ts of grilling, let's first discuss what is grilling.
Grilling refers to the process of cooking food over a heat source commonly from below, above or from the side. It is done usually with ceramic briquettes heated by gas flames or charcoal fire. It has the ability to cook both vegetables and meat quickly, easily and efficiently.
Dos and Don'ts of BBQ Grilling
You can master the art of grilling just by following its crucial dos and don'ts next time you heat up your grill.
1. Do Identify Your Grilling Type
Evaluate what type of BBQ grill you are going to use is the first and foremost thing to consider before starting off with it. People mostly use gas, propane, charcoal or electric grills for grilling. Here is how to identify the type of grill:
A grill with a cord is an electric grill.
If your grill contains buttons and knobs, it is a gas grill.
If your grill has a tank beneath its unit, it is a propane grill.
If your grill doesn't have buttons and knobs, it is likely to be a charcoal grill.
2. Do Get the Right BBQ Grill
You may cook food on any grill. However, getting the right grill helps you in many ways. You will get properly cooked healthy food. Food will have greater tastes. On the right grill, it is easy to cook different meat like pork, beef and lamb. A charcoal grill is considered ideal for cooking different meat and vegetables.
One thing that grilling experts suggest is to oil your grill up before starting cooking anything. Grills need oil to keep meat from sticking on them even on a clean grill, food may stick when placed directly. For this, you can oil your grill before you turn on the grill. Or perhaps, you may oil grill when it is a little hot. Do use an oil-soaked paper towel for oiling the grill.
4. Do Pre-Heat Your Grill
It is highly recommended to pre-heat your grill for at least 20 to 25 minutes before you start cooking food. It helps ensure the grilling temperature reaches the right temperature. This will help cook food at the right temperature as well as helps kill bacteria too.
Your grill should be:
400-450°F for high
250-300°F for low heat
300-350°F for medium
350-400°F for medium-high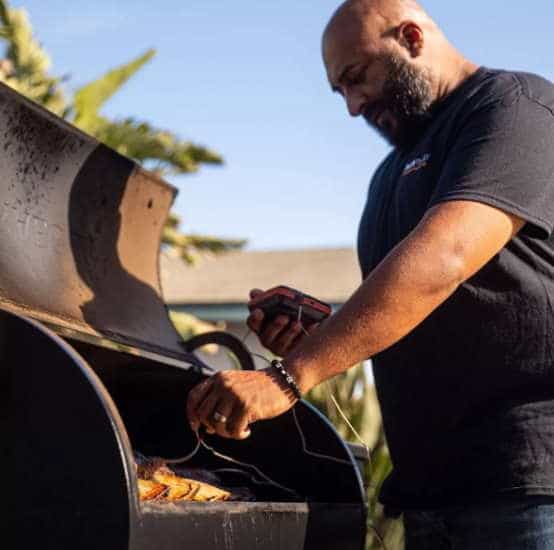 5. Do invest in a Meat Thermometer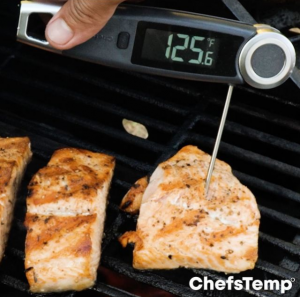 Grilling while determining the right temperature for different foods can be tricky to handle. Additionally, it often becomes difficult to keep evaluating the temperature every time. Here you can get help from an instant reading meat thermometer.
Both the inner meta temperature and external grilling temperature are significant. If you couldn't check the right temperature either of a grill or meat, you may end up eating unhealthy food. It is therefore highly suggested to invest in a meat thermometer that is good enough for both internal and external temperature readings. Thermometers also help reduce the chances of overcooked and undercooked foods ensuring that you eat all healthy and delicious foods with a lot of proteins and healthy nutrients.
Done with dos of grilling? Here is a list of don'ts  that you must avoid while grilling your favourite food.
1. Don't Use Plastic Utensils
It is always said to use metal utensils but not plastic – for a reason obviously. The kind of utensils you are using for grilling may have impacts on your food ultimately. They may change the flavor of your food. In addition to that, high heat and flame may result in damaging the plastic utensils as well as leaving your food unhealthy. So don't use plastic rather go for metal ones for an exceptional BBQ experience with your loved ones.
2. Don't Put Water On Grill
Do you find your grill a little bit hot than usually? Do you feel that the grilling temperature is getting high and high? Don't panic. Don't put water on your grill. Cover the grill with whatever lid it has. It will help cut off the oxygen and the flames will start getting lower ultimately.
3. Don't Rush Cooking the Meat
Different meat like chicken, pork, lamb, beef and fish have different cooking times and suggested temperatures. Don't ever dare to rush cooking all the food at the same temperature and time. Learn top grilling tips and tricks to better understand what to grill on what temperature for what duration. Also, get an instant meat reading thermometer to check temperature every time.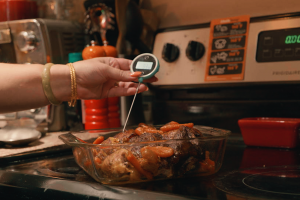 4. Don't Pour On The BBQ Sauce
BBQ and other sauces that are rich in sugar will quickly crystallize your meat. So don't ever pour the sauces on your food before cooking it. Wait until your food is properly cooked. This is the perfect timing to add some delightful and yummylicious BBQ sauces to your food for a mouthwatering eating experience.
5. Don't Overload Your Grill
Avoid cooking too much food at once on your grilling. Your food needs time and room to cook properly. So don't overload it with whatever you have to grill. Instead, try cooking food in a lower quantity so it can have proper room to cook appropriately.
The guide provides you with the beneficial dos and don'ts of grilling that you must pay attention to this time when lighting up your grill for an enhanced eating experience.
Why wait anymore?
Fire up your grill tonight!
Discover more recipes and learn kitchen tricks by joining our cooking family on Facebook. 
Shop now for products used in this post: