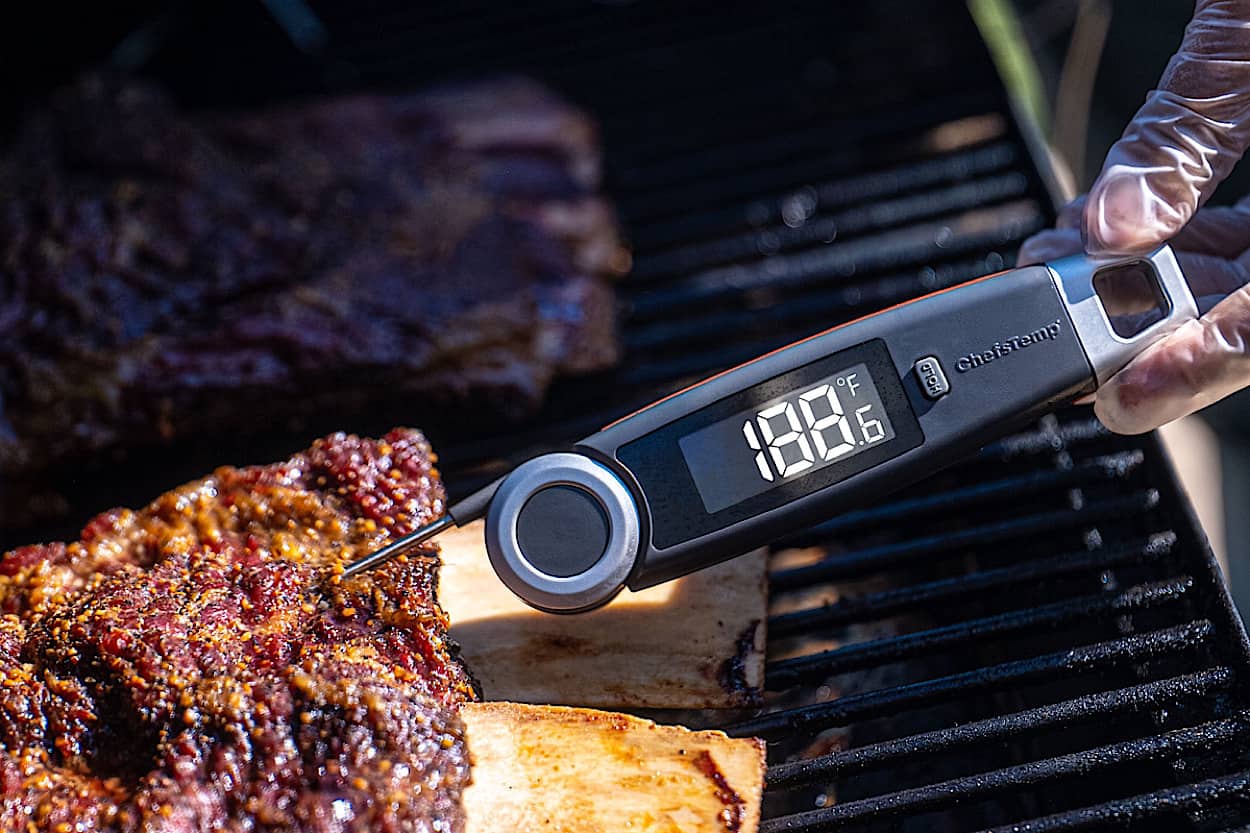 Use Grill Thermometer For Perfect Cooking
Those who love to cook understand the need for a grill thermometer. It is an electric device that will help you get the exact temperature of the food being cooked. With this tool, you can literally make a decision whether to raise or lower the temperature to get the perfect dish. After all, you would not want burnt, overcooked or undercooked chicken or steak. 
No matter what the occasion, whether you are all on your own or have a gathering, a grill thermometer is a useful tool to have in your kitchen. But as there are several products in the market, you would need a product that is not only of the best quality but also delivers on the performance. So, without further ado, let us see what you would need in an electric meat thermometer.
 Use of Best Instant Read Thermometer
When you heat up food, part of its liquid or juice is lost due to evaporation. And if the food is overcooked, a good deal of juiciness is lost that will take away the taste of the dish you are preparing. This usually happens when you are preparing chicken with small chopped pieces. They are more likely to get warmed up soon more than is necessary. But with the help of the best instant read thermometer, you can avoid this situation altogether. It will immediately show the temperature of the chicken pieces, and you will know for sure whether the food being prepared is at the right temperature or not. 
Are Grill Thermometers Accurate?
Grill thermometers are accurate if they have been properly calibrated. Once they are calibrated as long as you don't take them from one extreme temperature to another, they will give you an accurate reading. If you continually take them from extreme cold to high heat, you will need to re-calibrate the thermometer to get an accurate temperature reading. Keep them clean, sanitize after each use, and always make sure they are calibrated and they should give you accurate temperatures.
There are products like Chefstemp instant thermometer that you can use for getting accurate readings. A suggestion to keep in mind is that when measuring the temperature, check with the thickest pieces to get an accurate representation. 
Discover more recipes and learn kitchen tricks by joining our cooking family on Facebook. 
Shop now for products used in this post: